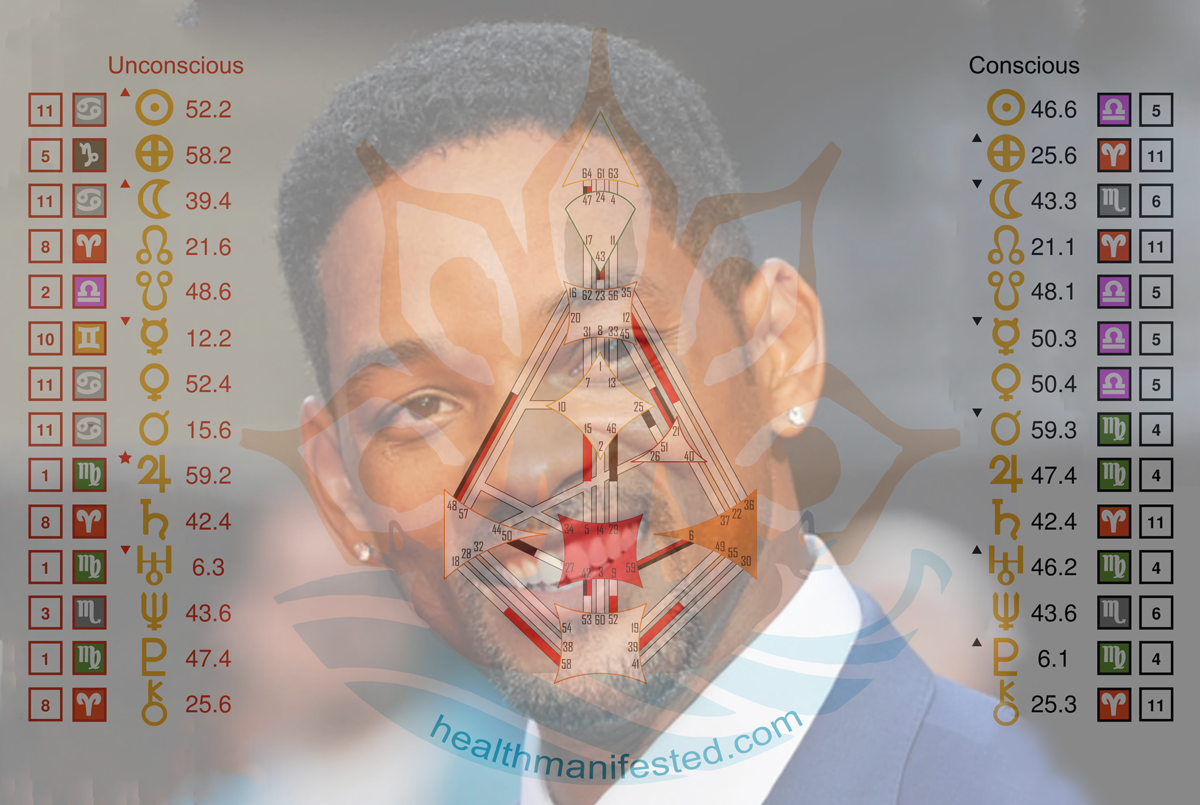 Will Smith is one of my favorite actors of all times.  When I pulled his chart I was able to see why I love him so much.  He has the Incarnation Cross of Healing.  I find his movies to always be based out of love and they really bring about joy and happiness.  In the Movie Hitch, he played a part that helped people find love.  In Men In Black, he was out to save the world.  In The Pursuit of Happyness, he never gave up and believed that he could create a wonderful life for himself and his son.  In the Fresh Prince of Bell Air, he helped us all find happiness and laughter even when portraying someone who came from a difficult upbringing and background.  Will Smith has truly been a healing inspiration to the world.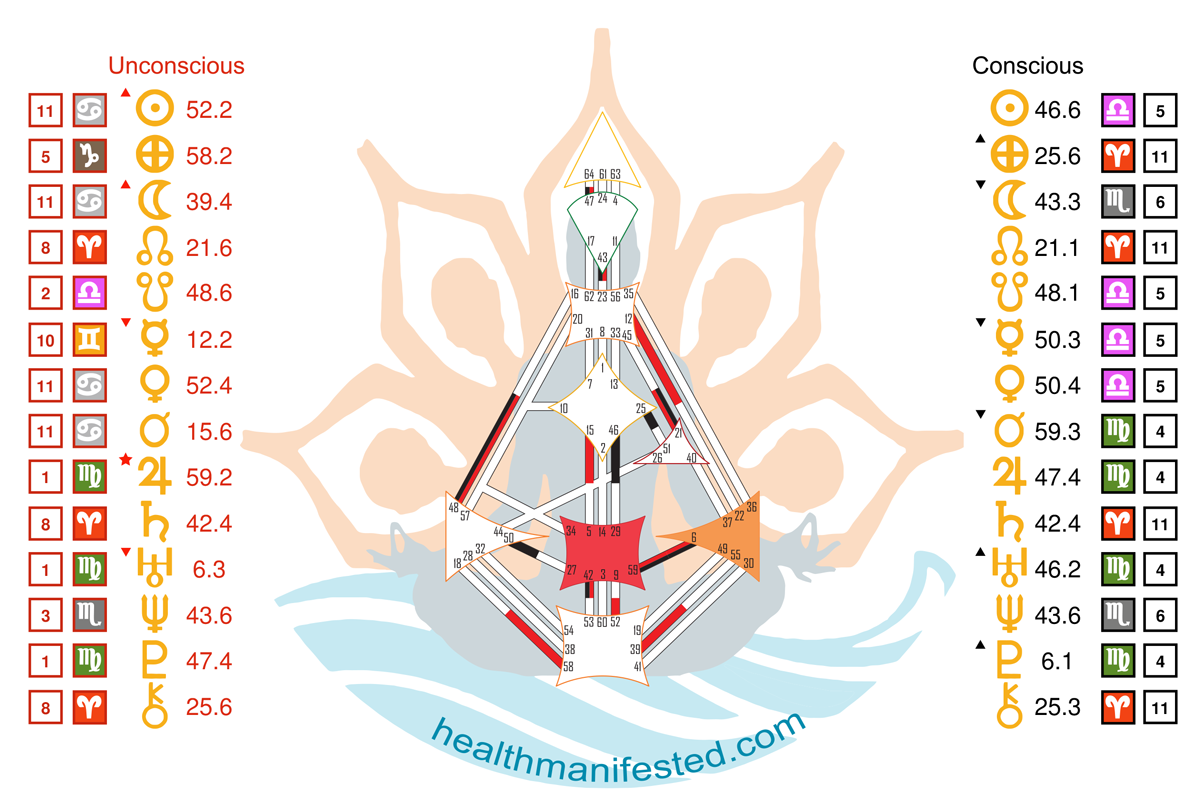 Will Smith has his conscious Sun in the gate 46.6 in the 5th house.  The gate 46 is a gate for love or hate of the body and the 5th house is all about fun and pleasure.  He has inspired people to enjoy themselves by watching his amazing acting abilities.  The gate 46.6 is determination and integrity.  His conscious Earth and Chiron are in the gate 25.3 in the 11th house.  The 11th house is the house for large groups of people and the gate 25 is a very healing energy.  He has used this energy to reach the whole world and bring joy to people who may have been wounded in love and trust.  He also has his unconscious Earth in the gate 58.2.  That is the gate of Joy and as mentioned earlier and he has brought the world lots of joy.  He has his unconscious Moon in the gate 39.4.  This is the gate of a jokester and he has sure made me laugh.  He has his North Node in the gate 21 which is the gate of a money manager and as we all know he is financially set in life.  He has Mercury and Venus in the gate 50.  This is the gate of values and its also a motherly energy.  He also has Mars and Jupiter in the gate 59 and Pluto and Uranus in the gate 6.  The 59 and 6 are more fatherly energies.  The gate 50, 6 and 59 are all parenting energies.  He has done a wonderful job of being a parent and also inspiring others to be great parents no matter what it takes, as he illustrates in the he movie The Pursuit of Happyness.  Will Smith is an amazing healing force in this world.  He portrays the Incarnation Cross of Healing amazingly in this video about Self Love.
Would you like to learn more from Will Smith?  Check out some of his inspirational books Will Smith's Rules for Success, You Were Born to Win.  He is a wonderful example of someone who can bring out the determination for success in all of us (Gate 46).
Are you interested in learning more about your Human Design and Astrology?  Check out the services we offer or learn more.  Check out other Celebrity Mini Human Design Astrology Readings.