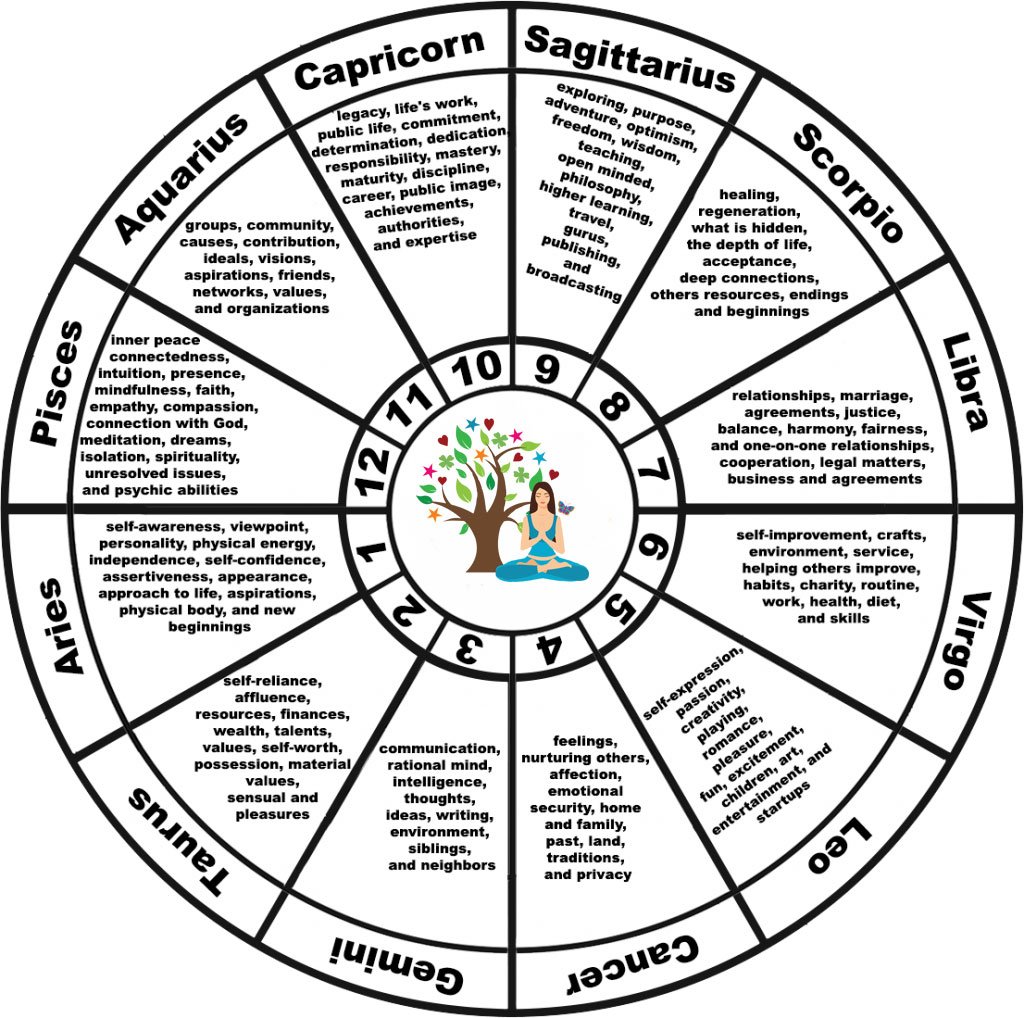 I have studied many different astrology methods including Human Design, Vedic Astrology, and Western astrology.  I have played around with different house systems and I really enjoy incorporating Human Design and the Whole House System.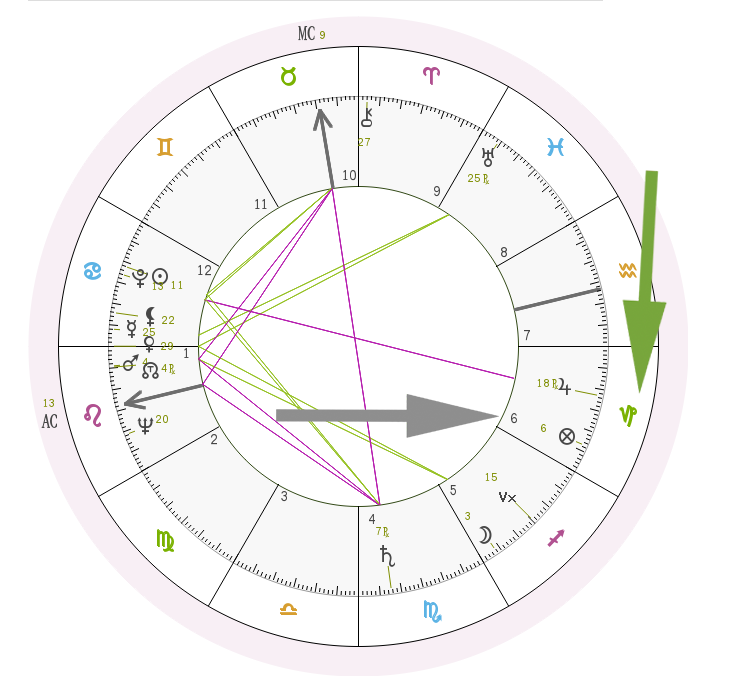 If you would like to get your free Whole house chart you can get it here.  If you would like to compare the charts to see which house system you resonate most with you can also get your chart with the Placidus system here.  You can also get a chart that incorporates Human Design and Astrology that will show your house placement as well.  You can learn more about the Human Design Astrology wheel here. This is helpful if you like both Human Design and Astrology.
At the time of writing this article, we were having a Saturn Pluto conjunction.  You can see in the image the green arrow is pointing to Capricorn.  The gray arrow is pointing to the house placement.  I would like you to think back to what you were doing and how you were experiencing life during the Saturn Pluto conjunction on January 12, 2020, at 11:59 am.  You can also look in your birth chart where Capricorn is and look at what house placement it was in.  Then look at the image with all the descriptions of that house placement and see if you resonate with that house placement at the time of the conjunction.  The house placement can vary when you use different house systems.  You may find one you resonate with the most based on past experiences to help you better predict future events.  Some common house systems are Whole Sign, Placidus, Koch, Porphyrius, Regiomontanus, Campanus, and Equal.
You can also use this method to see what area of life is being affected by astrology.  You can look at the Self Love for the Seasons to follow along with the Sun Transits and sign up for our mailing list.  You can also follow along with the New Moons and moon transits as well as other transits.
Then look at the sign and house descriptions to see if it resonates with you.  I would like to ask you to ponder, "Which astrology house system is most accurate?"
If you would like help with figuring out the house placements in your chart we can look at your chart with a mini reading.