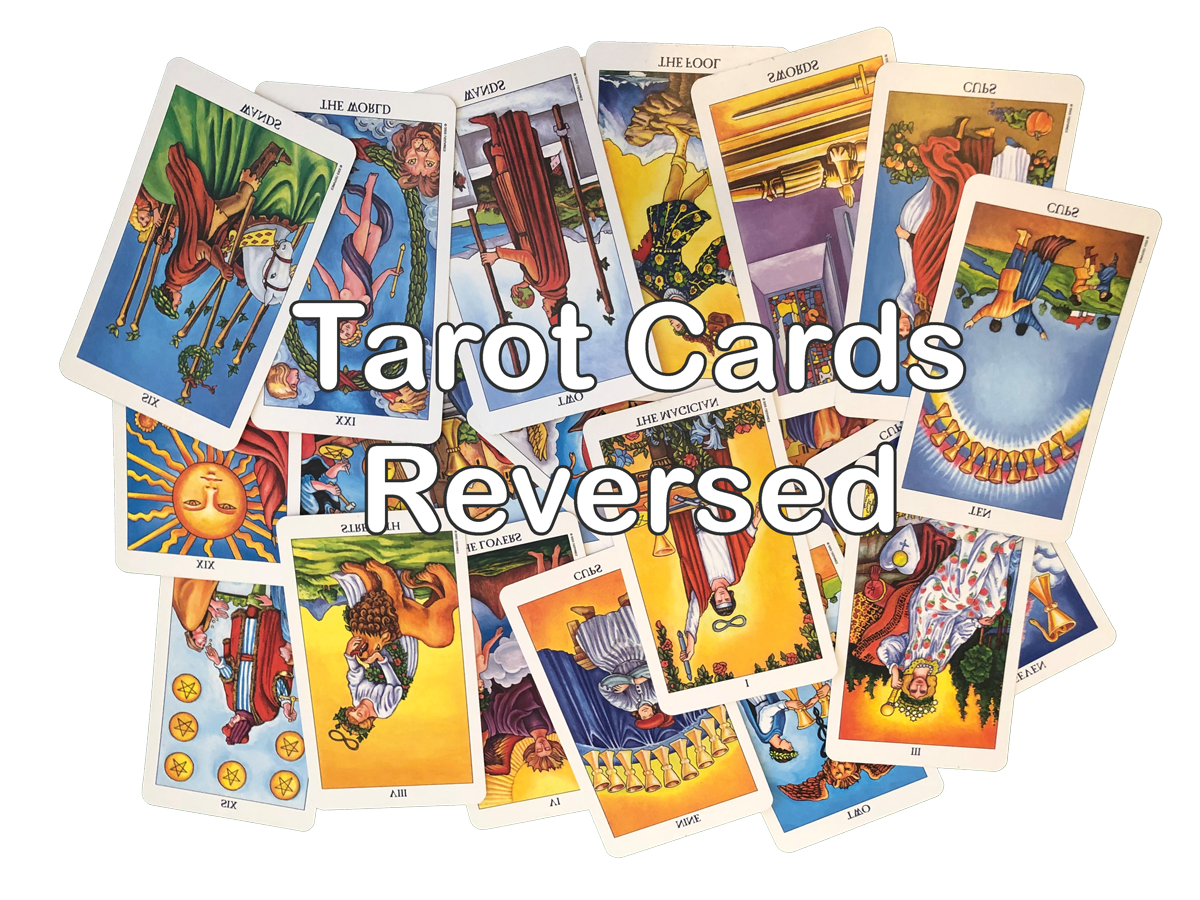 You may be wondering, what do you do when tarot cards are reversed?  Tarot cards reversed can often times have an opposite meaning when they are reversed.  It is helpful to look at the tarot card meanings to decide the best interpretation of a tarot card when it is reversed.  When you are first learning it can be helpful to keep all tarot cards upright.  This can help you learn the upright card meanings.  If you do keep your cards upright and you accidentally shuffle them upside down you may end up with a spread where they are all reversed.  You can see this as it is meant to be or you can start over and try again.
You can do a more in-depth reading when you include tarot cards that are upright and reversed, but it is not needed.  If you use tarot cards that are upright or reversed you can intuitively decide what message is coming through and what is important for the person to receive as a message to help them on their journey.
You can learn about each reversed tarot card meaning here:
Reversed tarot card meaning in order
Major Arcana Reversed
*The numbers next the cards name are the number associated with the placement in the deck
Minor Arcana Reversed
Suit of Wands Reversed
Suit of Cups Reversed
Suit of Swords Reversed
Suit of Pentacles Reversed
Would you like to get a tarot card reading?  If so, reach out to one of our Tarot card professionals.  If you are a Tarot professional, medium, psychic or have another profession of similar nature and would like to get more exposure, we offer personalized profiles on our professional's page and page for your expertise. We also offer a service that helps you get more exposure through writing articles and or videos.  You can learn more on our let's team up page.