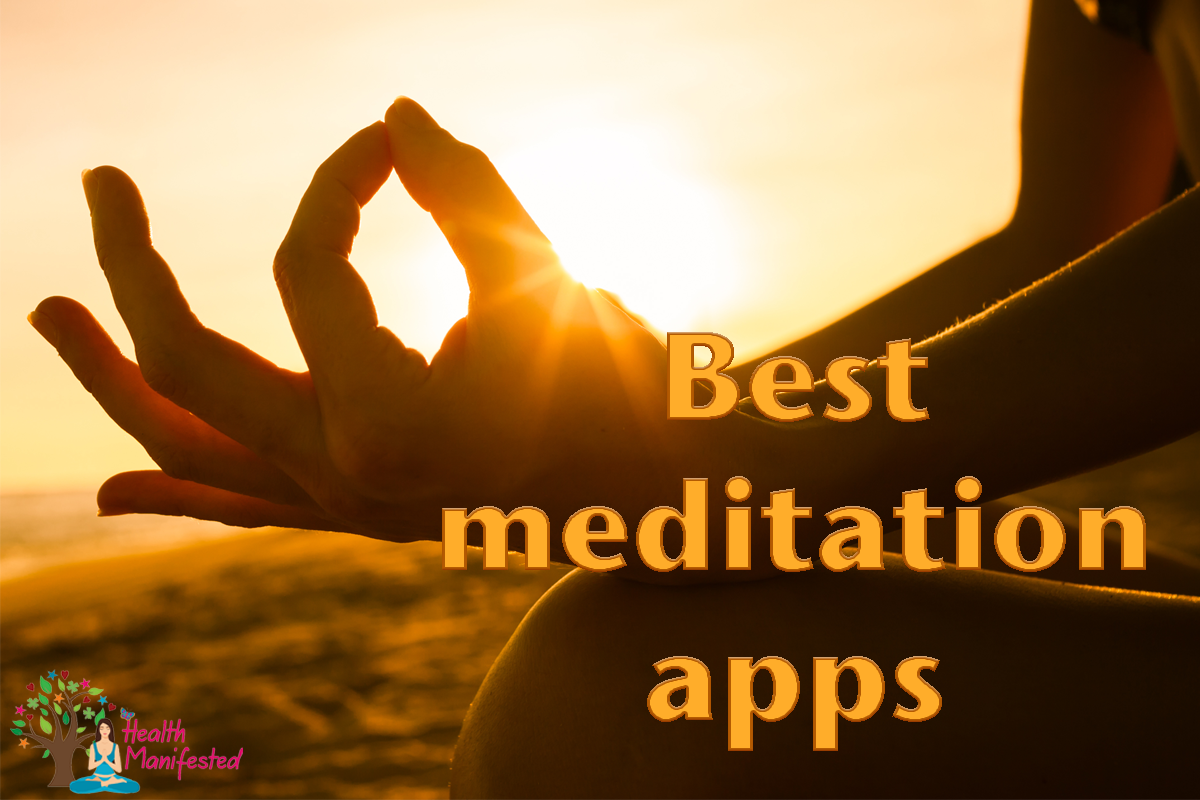 When I first started getting into meditation I wanted to know, what are the best meditation apps.  If you are just beginning with meditation or an advanced meditator, this list of meditation apps should impress you.  After spending years trying out different meditation apps I have chosen my favorite meditation apps.
I started listening to HeadSpace back in 2011.  I found some free meditations online and absolutely loved them.  The Headspace creator Andy Puddicombe went through a challenging time in his life, which made him rethink his life.  He quit college and became a monk to learn how to better handle his life struggles.  Thanks to his struggles, we now have the wonderful meditation app called HeadSpace.  You can watch meditation videos on Netflix called " HeadSpace Guide to Meditation" which are really great.  He has great visuals to go along with the meditations.  If you are a member of Netflix you may really enjoy listening to the meditations on there.  He also has some free meditations on YouTube as well.  You can also join Headspace and access meditations online or through a mobile app.
Another great meditation teacher is Wendi Friesen.  I found her back in 2011 too.  She has so many different guided meditations.  If you deal with things like stomach issues, fears of not being good enough or wanting to manifest your dreams, she could be a great fit for you.  She has guided meditations of all sorts.  Her meditations are more of a hypnosis meditation, which can be used to help you change patterns and habits in your life.  If you want to quit smoking, reduce your anxiety, or want to manifest love, she has a meditation for you.  I would highly recommend her.  Her meditations are calming and soothing and inspiring.  Click here to see all the different kinds of meditations she offers.
Calm is a very popular meditation app.  I have been using it since 2015.  I found it when I was going through a challenging time in my life and found it to be so calming.  They have grown exponentially over the years.  They are affordable and have so much to choose from.  They have guided meditations, music, bedtime stories, masterclasses, and body meditations.  You can use Calm on your mobile device or on the internet.  You can also change the scene/background noise that plays with each meditation, which is a really nice feature.
Sip and om is also a really cool meditation app.  This app has really nice meditations that are new meditations that really resonate with what is currently going on in the world or in our own lives.  If you are into astrology, I find that it really resonates more with the current transits.  I feel the creator, Mary Meckley is very intuitive.  I find her meditations to be very educational, calming, and peaceful.  She incorporates an herb to try and learn about with each meditation.  This app also teaches about a yoga pose and a mudra with each meditation.
Envision is also a really cool meditation app.  This app is really great if you are driven to create the life of your dreams.  The meditations in this app are very inspiring and motivating.  I used to listen to the meditations in the app when I was first building this website.  It helped me hold on to the vision and dream I had deep within me.  If you are looking for an app to keep you motivated this one is great for that.
There is also a really cool app called HeartMath.  It's a meditation tool and app that helps you mathematically see how well you are meditating.  You can connect a device to your ear that uses Bluetooth that connects to your phone or computer.  This device creates a graph to show you how well you are at calming your mind and body while meditating.  If you would like to learn more about the HeartMath Technique click on the link here.
Make sure to check out the other articles on mindfulness and meditation to learn more.