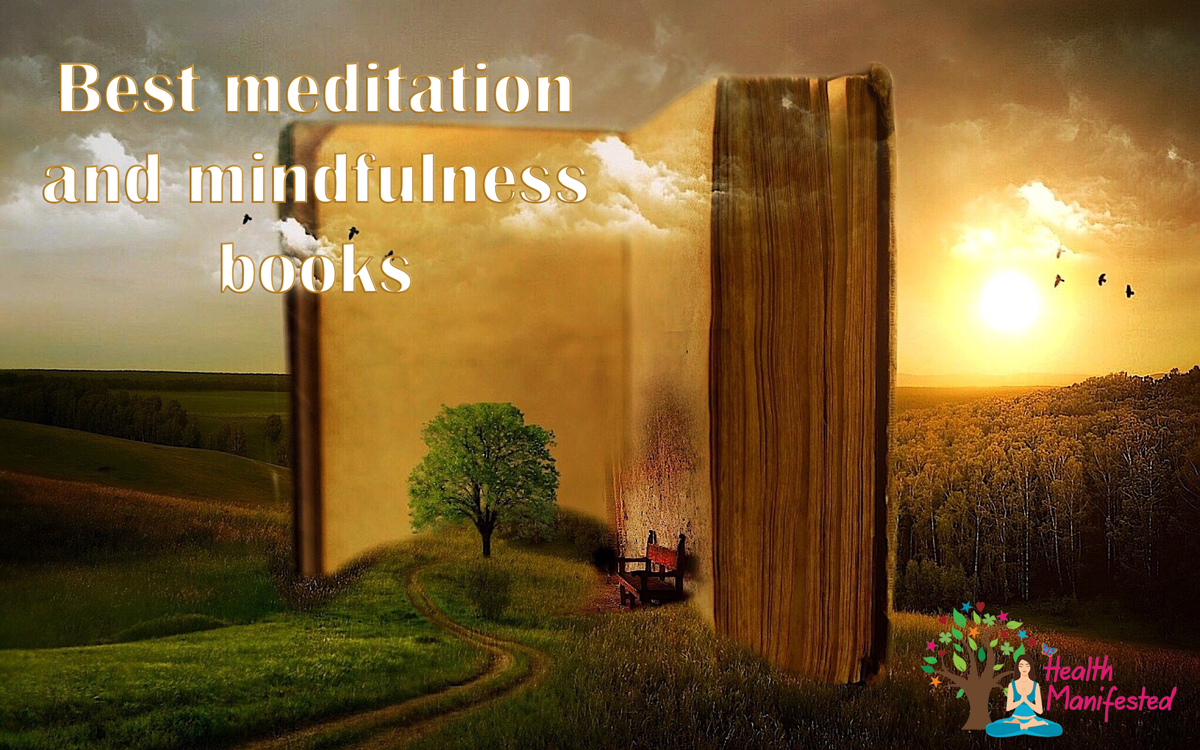 If you are new to meditation or trying to create a more calm and peaceful life, you may be asking yourself, what are the best meditation and mindfulness books? Below is a list of meditation books that you may find helpful on your journey to mindfulness, consciousness, and more peaceful life.
This book is easy to read and said simply. This book encourages you to think in new ways and helps you become more open-minded. It is really great at explaining the mindfulness concept. It teaches you to be happy with who you are in all situations in life.
This book is a personal memoir and full of useful advice and techniques.  The first part of the book is a lot about the writer and his experience and how meditation helped him, but later in the book, there is a lot about meditation techniques.  It is a great introduction to meditation and you can also sign up for their emails, which are insightful and inspiring.
This is a great book for beginners.  It has a basic explanation of what meditation and mindfulness are.  The information is very informative and useful.  It goes into how to follow along with the exercises.  It is an introduction to the app and can be useful for people new to the app and to meditation.
This is a great book to help you with limited beliefs.  The four agreements are to be impeccable with your words, don't take things personally, don't make assumptions, and always do your best.
Dear Universe has 200 mini meditations to help you get in alignment with your goals, wishes, and dreams so you can manifest your dreams quickly.
Love your body is a book of positive affirmations for Loving and appreciating your body.  If you buy the audio version you can listen to it as a meditation.  You can also buy it in paperback form to let the words soak in to help you truly love and appreciate your body and how valuable you are.  This goes great in conjunction with the book You can Heal your Life.
This book teaches you to be more aware and conscious of your actions and surroundings.  It teaches you to appreciate the present moment.  It is a straightforward guide on how to achieve mindfulness.  The information is written in a way that is broken down into bite-size concepts and easy to read.
This book is a great crash course on meditation with an emphasis on various practices.  This is a great book that is clear and concise and will help you get going with a plan.  This book is straightforward and down-to-earth.  This book also includes audio meditations which are nice.
Practicing Mindfulness has a lot of exercises and it is easy to look back on and find the meditation exercises for later.  This is a book you can read again and again.  This book guides you step by step to mindfulness.  It has a lot of great coping mechanisms and teaches about being forgiving, caring, compassionate, and loving.  It can help transform your mind and help you become calmer and more at peace.