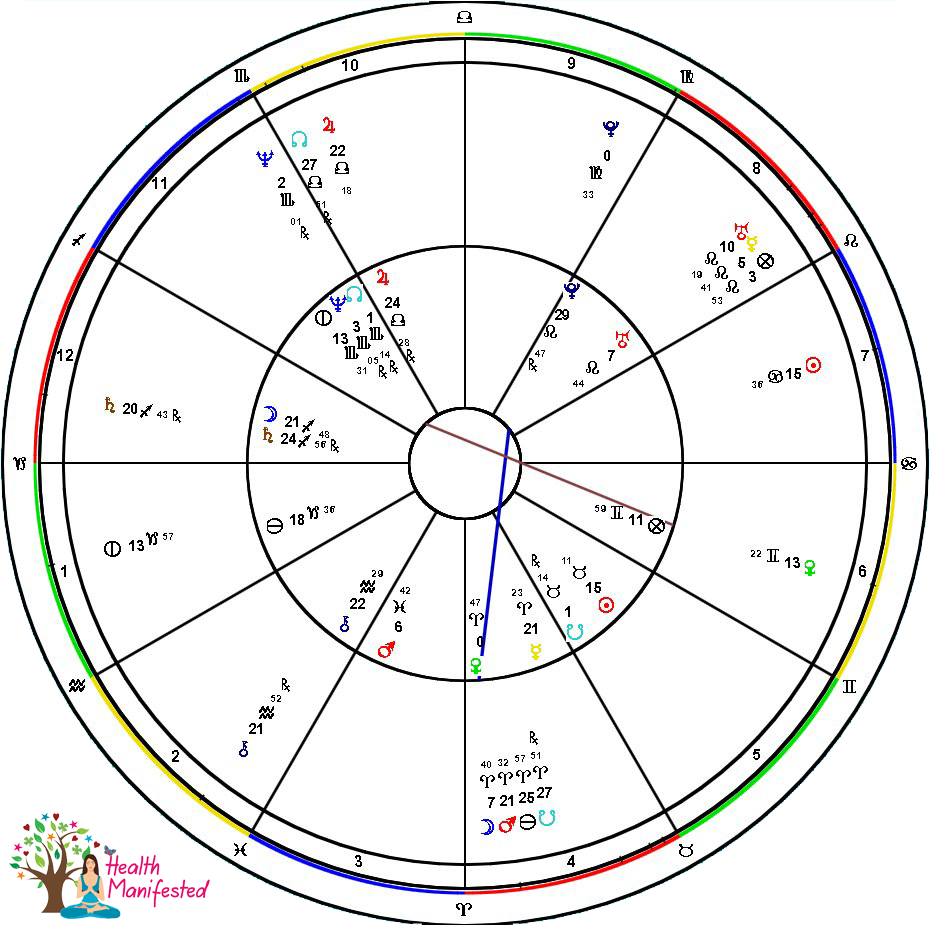 Have you ever wondered, what are astrology progressions?  Astrology progressions are kind of like an evolution of your birth chart.  A secondary progression is a tool that astrologers use to see what a person's chart would look like at the current moment.  Your birth chart does not change, but it is believed that your chart evolves and changes as you grow, age, and evolve over time.  Astrologers often times will use progressions to see current life situations.
Progressed charts barely change.  The Sun moves about 1 degree per year of your life in the progression charts, so your Sun sign can change about every 30 years and will only go through a few signs in your lifetime.  The Moon stays in a sign for about 2 1/2 years.  The progressed moon sets the tone for your moon for that cycle.  The progressed Mercury shows how your thought process and communication style change over your lifetime.  The progressed Venus shows how your love life can change and what you value over your lifetime.  The progressed Mars shows the way you assert yourself during your lifetime.  The progressed ascendant shows how your appearance changes and how people perceive you over time.
Astrology progressions can show current life experiences and give you a deeper understanding of how you grow and evolve over your lifetime.
Make sure to check out other astrology articles.