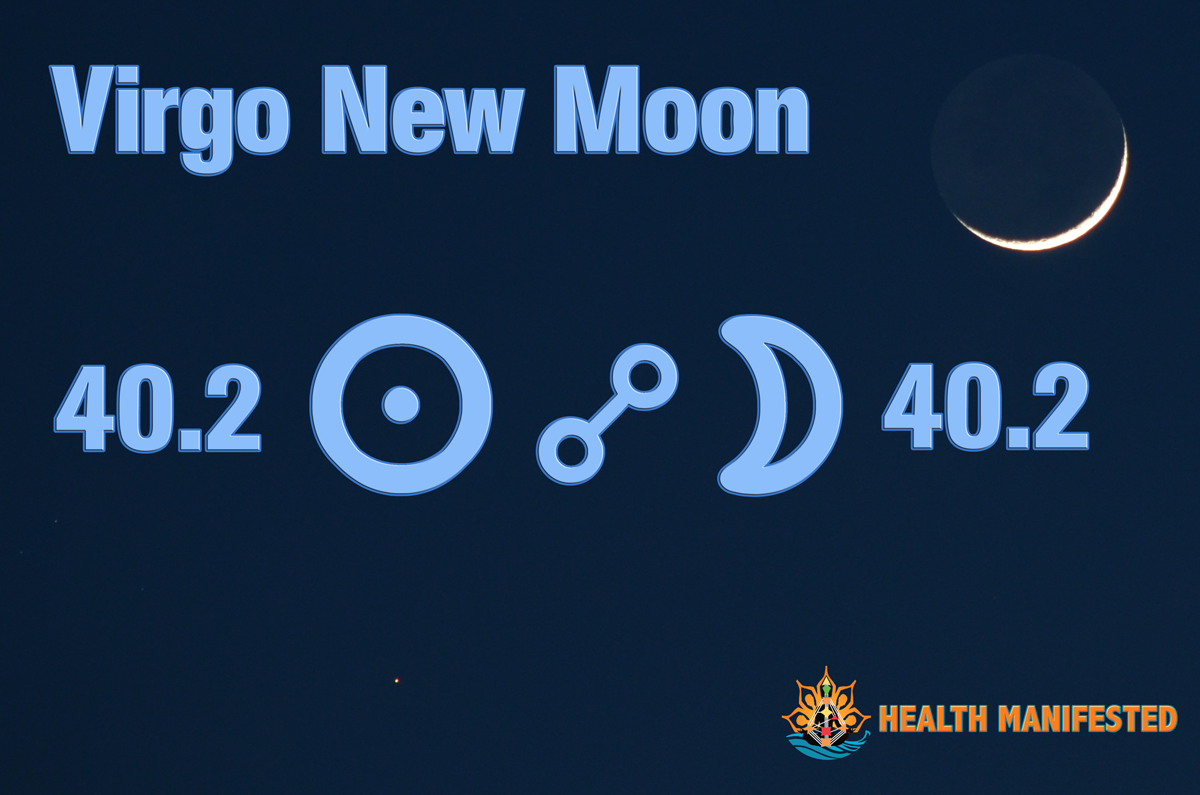 We have a Virgo New Moon on August 30, 2019, at 6:36 am EDT.  This new Moon is happening at 6° of Virgo in Human Design Gate 40.2.  This is the gate of aloneness and resoluteness.  During this New Moon, we are being asked to try something new or finish something you put on the back burner.  Gate 40 is a Virgo energy.  Virgo energy is about, prioritizing, editing, putting things in order, planning and improving.  What are you ready to do next?  This is a great energy for focusing.  What are your priorities?  We are going to get clarity on what we are committing to.  We have the potential to feel overwhelmed and then feel like we need a break.  If you feel overwhelmed allow yourself to take a step back, have alone time, take a break, relax and take a second look at things the next day.
This New Moon is in a strong trine with Uranus at 6° of Taurus in Human Design Gate 27.5.  This is the energy for caring and the executor.  We are being asked to open up to new beliefs and values.  What really matters to you?
Mars is also conjunct this Virgo New Moon.  Mars conjunct the Sun and the Moon can bring up anger.  We can feel a strong need to do things our way.
During this New Moon, we have Venus, Mars, the Sun, Moon, and Mercury all in Virgo.  We can feel like we aren't working hard enough, we can feel like we aren't good enough and be super busy.  Allow yourself to take breaks.  Remember you are good enough and it's ok to stop, relax and enjoy yourself.
If the commitments you have made are truly in alignment with who you are, you will be supported.
The things you put on the back burner and didn't know what to do with are now coming to the forefront.  The waiting game is over.  Better solutions than you ever expected could come up because you waited.  There is a lot of support for moving ahead.  This is a time for progress.  We now know what direction we are heading and what we need to work on.
Keep the faith that what you are working on is correct for you.
Are you interested in learning more yourself or how these transits affect you on a personal level?  Check out our products page to learn about the different types of readings we offer.
Click here to learn more about other Human Design Gates. or see other transits. Also, make sure to get your Free Human Design chart to take on your journey through the exciting world of Human Design.