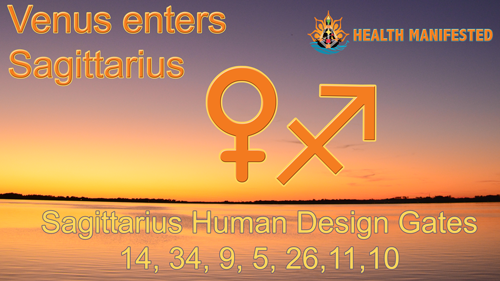 January 7 Venus enters Sagittarius. This transit will make us more open-minded and adventurous. While Venus is in Sagittarius it is a great time to travel, start a new hobby and have some fun. We are going to be more optimistic.
Would you like to learn more about the aspects in your astrology chart?   Purchase an astrology report here.  If you would like to learn more about your Human Design chart I also sell detailed written Human Design Reports.
Are you interested in learning more yourself or how these transits affect you on a personal level?  Check out our products page to learn about the different types of readings we offer.
Click here to learn more about other Human Design Gates. or see other transits. Also, make sure to get your Free Human Design chart to take on your journey through the exciting world of Human Design.