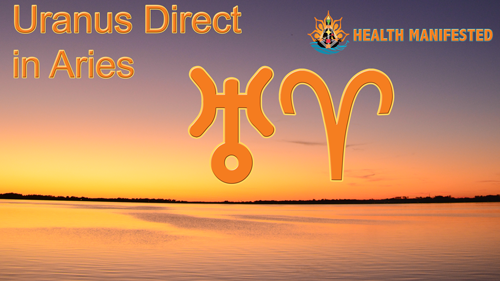 After a long retrograde, Uranus is finally going direct in Aries today.  We now have a green light.  It is time to go.  This is a great time to start straighten everything out in our life.  Remove the obstacles that are standing in your way.  Create the life you really want.  Put the steps in place for where you want to go.  Change the story, start a new chapter.  Start creating the life of your dreams!  Uranus is in Human Design Gate 3.  This gate can have difficulty in the beginning, but it is mutative energy.  It is the gate of ordering.  Put more order in your life.  transcend chaos and transform your life.  It is Go time.
Are you interested in learning more yourself or how these transits affect you on a personal level?  Check out our products page to learn about the different types of readings we offer.
Click here to learn more about other Human Design Gates. or see other transits. Also, make sure to get your Free Human Design chart to take on your journey through the exciting world of Human Design.