Studies have shown that practicing meditation positively influences our brain and emotions and it leads to improved brain structure.  Studies have also found beneficial changes in the brain's grey matter and white matter content.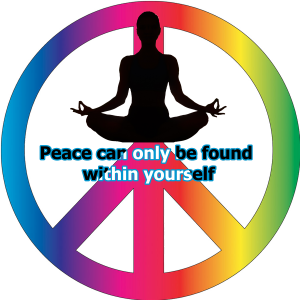 White matter is the part of the brain that carries nerve impulses between neurons.  It was found that meditators had an increased level of white matter when compared to non-meditators.
Researchers found less brain atrophy due to aging, and the connections within the brain remained stronger with the people who meditate regularly.
Some people believe that the only way to meditate is to sit still and push their thoughts away, but there are many different methods of meditation that can be explored.
Types of Meditation
Yoga
With Yoga, you concentrate on your physical health and mental health. The purpose of yoga is to bring the body, mind and breath into alignment.  You can learn more about yoga poses and how they are beneficial.
Transcendental Meditation
The goal is to find a state of enlightenment by finding inner calmness. Traditionally you sit in the Lotus position and chant a mantra, to help you focus and raise your vibration.
Heart Rhythm
The goal is to develop conscious meditation. You concentrate on your heart and breathing. This technique is to help you understand "I am a part of all things and all things are a part of me."  You can learn more about heart coherence and a tool to help you improve your health and overall happiness by learning more about the HeartMath technique.
Kundalini
This has tremendous healing benefits. It is important to concentrate on the breath as it flows through the chakras. In this type of meditation, the person can experience an altered state of consciousness.
Guided Visualization
This is a newer technique used in healing, stress relief, and personal development. In this style, "The mind is everything. What you think and believe you become." The goal is to set a specific goal and visualization.
Qi Gong
This is known to improve posture, respiration, and teaches greater relaxation. This is an active meditation with a focus on breathing and movement.
Zen Meditation
Stay seated with your focus on the breath. This is a self-guided meditation. The focus is on releasing all judgments, thoughts, ideas, and images and focusing on calming the mind.
Mindfulness
The focus of mindfulness is to let go of suffering and understand wisdom. You let the mind wander, accepting any thoughts that come up, and be aware that you are in the present.
Active Meditation
This can be done while walking, drawing, coloring, playing the piano or any other form of activity that calms your mind and relaxes you.
Try the different types of meditation and see which one works best for you and incorporate that into your daily schedule to reduce stress and anxiety.  Purchase a  Human Design report or astrology report to learn more about yourself, how you think and behavior patterns, so that you can live the highest expression of yourself.
Make sure to check out the other articles on mindfulness and meditation to learn more.