In March 2020, Genetic Matrix developed an automated Human Design calendar system as part of thier pro membership.  There has been a new addition.  There is now an option to change the Calendar from Tropical to Sidereal for those of you who love to experiment with it and or love Sidereal Astrology and Human Design.
As you can see below, you can now select the Tropical Human Design calendar or the Sidereal Human Design calendar and bounce back and forth to see which astrological calculations you resonate most with.  Human Design was traditionally designed to use the Tropical zodiac system, so you may resonate most with that.  If you haven't already check it out, you can also learn more about the Sidereal Human Design chart and if you are new to Sidereal I have put together some articles about Sidereal Astrology.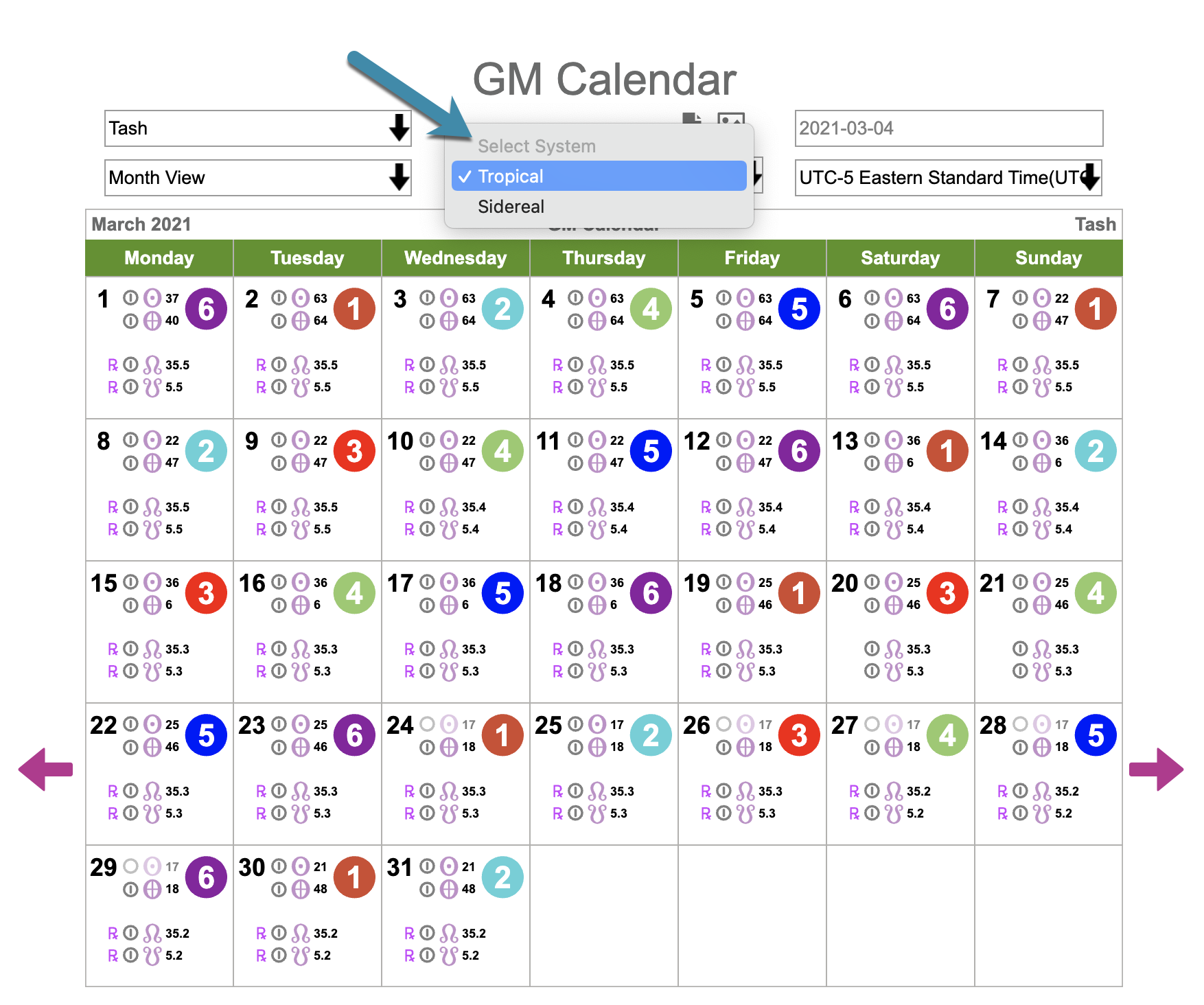 You can click on the Settings button to change your personal preferences like House system, Timezone, the Astro HD Sidereal Chart preference, and more.

To the right, you can see a list of the different Sidereal calculations.  You can choose the system you resonate most with from your settings.
If you would like to learn more about the Automated Human Design Calendar and the features sure to check out the article here to learn more.  The Automated Human Design Calendar article was created using the Tropical Human Design Calendar and the traditional Human Design Gate placements.
I highly recommend Genetic Matrix.  They have tons of charts, the automated Human Design Calendar, educational references, and more.  You can read more articles that show other charts they offer here.
If you want to find the basic Human Design chart with the Sun, Earth, and Nodes, make sure to check out the Human Design Calendars.
If you want to learn more about the Human Design Gate meanings make sure to check out the Human Design Gate articles.  You can also check out the article on how to learn the Gates easily by following along with the Human Design Calendar.