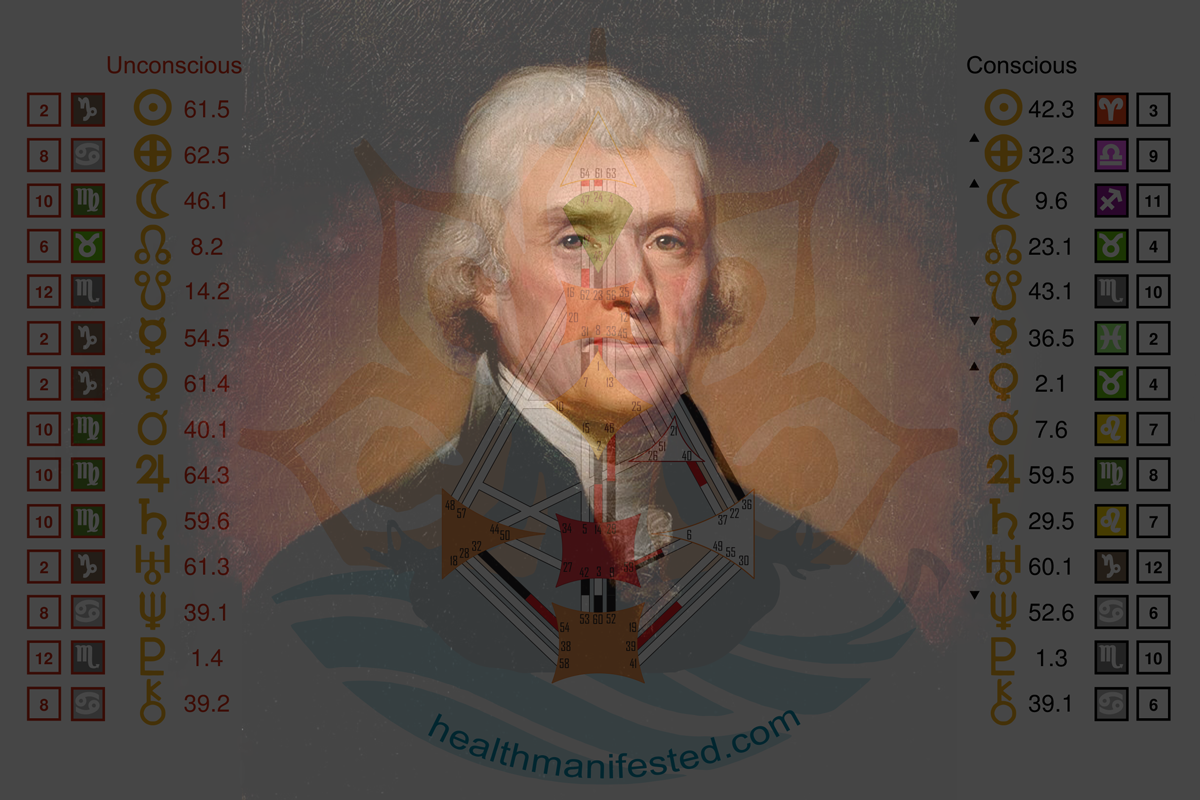 Thomas Jefferson's conscious Sun was in the gate 42.3.  This is the gate of endings and trial and error.  This gate has the ability to endure whatever it takes to achieve a goal.  He ran for presidency and did not win the first time, but did become vice president and then ran again and became the 3rd president of the United States.  His conscious Sun was in the 3rd house which is known as the house of communication and writing and he was the main author of the Declaration of Independence. He also was considered a sage during his time and he sold his collection of nearly 6500 books to the government to create the Library of Congress.  He had his Unconscious Sun and unconscious Venus in the gate 61.  This is often referred to as the gate of "why."  This gate has the ability to be very influential with their wisdom as he did.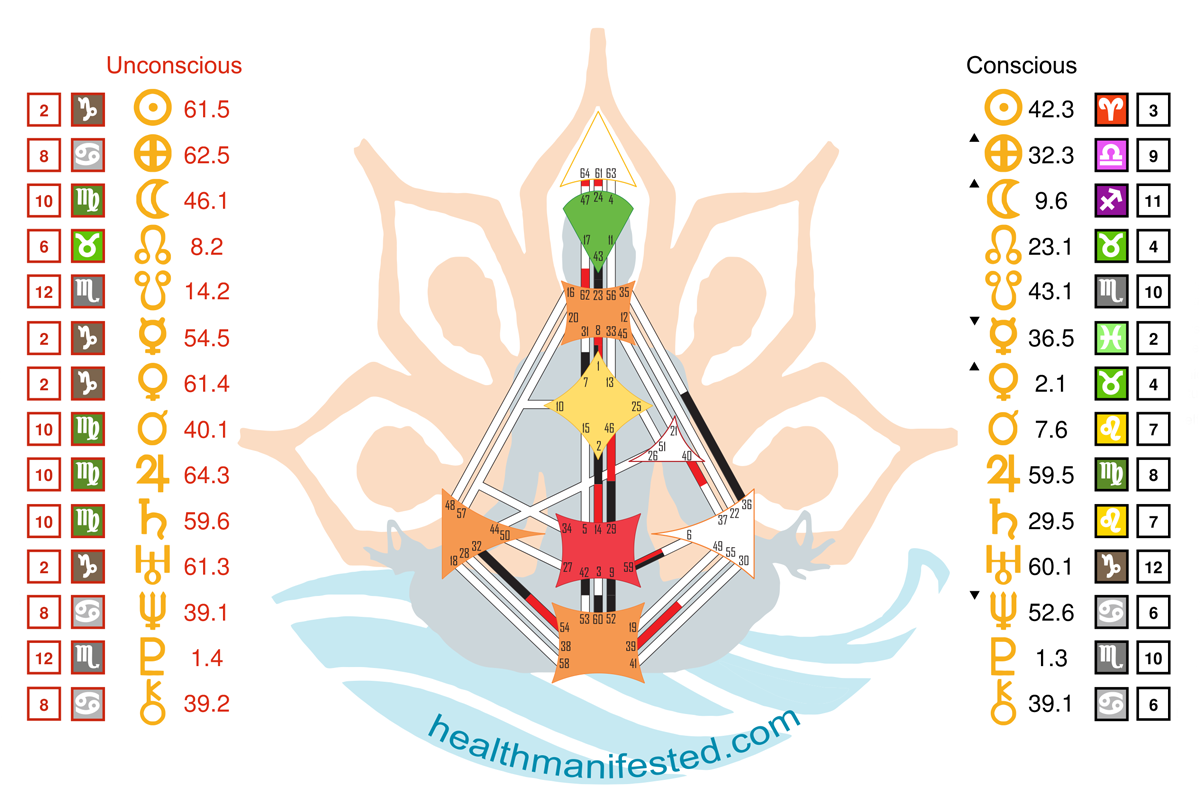 He had the channel 32-54 the channel of transformation and he ambitiously transformed the United States and created religious freedom.  He also had his conscious Earth in the gate 32.3.  This is the gate and line can be the gate of being indecisive.  He had gate 32 in the 9th house, which is the house of higher learning and beliefs.  He probably studied a lot of books about beliefs and wasn't sure what he believed and decided people should have the right to believe whatever they want to believe.
His conscious Mars was in the gate 7.6.  This is the energy of an elected Leader and as mentioned earlier he was elected President.  This gate and line has the ability to communicate responsibly and one of the ways he did this was through writing the Declaration of Independence.
Are you interested in learning more about your Human Design and Astrology?  Check out the services we offer or learn more.  Check out other Celebrity Mini Human Design Astrology Readings.