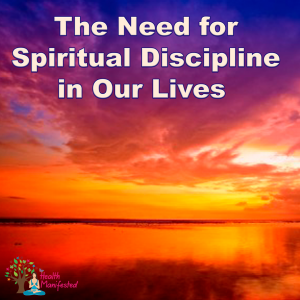 In today's world, we hear it said many times that this world is falling apart due to natural destruction and man-made destruction. We have ourselves inundated with it in all forms of the media, TV, Radio, newspaper, even in our break and lunchtimes at work, our supposed "downtime". We hear it at home, work, and the ride to and from all of these places. There is no more destruction or mans' inhumanity to a man going on now than in times gone by, it is just in our face much more frequently due to the electronic media. 
The overall effect of it is generally to make us feel angry, insecure, shocked, ashamed, frightened or a combination of all the aforementioned. We usually become numb to it all as it gets more overwhelming. Most of the emotions are instinct-driven and are our way of coping with this world. We have tens of thousands of years or more of genetic conditioning in these instincts and are usually the way we automatically deal with this world. 
The antidote to this type of acting is a spiritual perspective, an alternate means of reacting to this world. A spiritual perspective gives us another way to reason out what is going on, another way to view situations and even our relationships. We attempt to look at it within an infinite view of God's plan for us, with a thought to our infinite spiritual existence. While this does not always give us a complete sense of understanding, it does allow us a chance to put it into some kind of perceptive we can live with, without shutting down, ignoring it or feeling impotent because we can't immediately do something about it. 
As our individual knowledge and experience grows with spiritual thinking, we many times find ourselves seeking other ways to express our newfound convictions in a different religious organization, sometimes to the shock and dismay of others around us who "thought they knew us". As you individually find yourself in this situation, my encouragement is to own your own spiritual direction. God will inspire you to be moved onward and upward as you were intended to be. Spiritual inspiration by God to the individual has been around much longer than organized religion. Your religion should be an expression of your spiritual beliefs, not the other way around. If you are distressed by the religious group you are a part of, how can you expect to project spiritual harmony outward into you daily lives? Very few people I know have stayed with the religion they were raised in. 
I heard an interesting saying this past week, a quote from a book, " the one-tenth of an inch difference between Heaven and Hell is whether we accept the world the way it is or we continually struggle with it". 
You can be humble without being on your knees. A spiritual person is not someone who never faces adversity. On the contrary, the more of a spiritual person you are, the more 
need for you to be in adverse situations, to help others who are less able to help themselves. 
The nature of this world will likely not change in our lifetime. We can make a difference though, one person at a time, starting with ourselves. I have a saying I will share that has helped to not be so critical of others, " I allow people the right to be mistaken nowadays, with out feeling the need to point it out to them". 
I personally embrace a religion that has me believing in a loving God, not a vengeful God. My belief system has no claim of exclusivity in it, therefore, has no doctrine of conversion. I feel there is God and Truth in all religions. As peoples' awareness grows so too does their seeking for more truth or at least a greater explanation of spiritual truth. 
I will close with a verse called "On the 23rd Psalm" ; 
In "pastures green"?, not always; sometimes He, 
Who knoweth best, in kindness leadeth me, 
In weary ways, where heavy shadows are. 
And by "still waters"? No, not always so; 
Oft times the heavy tempests round me blow. 
And o'er my soul, the waves and billows go. 
But when the storms beat loudest, and I cry, 
Aloud for help, the Master standeth by, 
And whispers to my soul. "Lo, it is I!" 
So where He leads me, I can safely go, 
And in the hereafter, I shall know, 
Why in His wisdom He hath led me so. 
May God stand between you and harm in all the empty places you must walk. 
(An ancient Egyptian blessing) 
If you are looking to learn more about Spiritual healing and are in need of Healing Cassadaga Spiritualist Camp is offering a Zoom Spiritual Healing Session with Reverend Steve Adkins from February 19th through April 9th, 2022.  Make sure to check out the links and join the class to learn more.