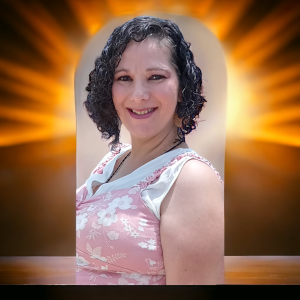 Ameena Dalton
Life Coach/Light Worker/Healer
Ameena Dalton is a dedicated mother of nine children, with a deep passion for nurturing and supporting others. As a military women veteran, she has honed her skills in leadership, discipline, and resilience, which she applies to her role as a Life Coach, Healer, and Light worker.

Ameena Dalton, a licensed minister of the Universal Church of Life which brings a unique perspective to her work Love to all and Harm to none, Agape' Love the true unconditional love, love that loves with no Judgement ever. Having experienced the struggles and triumphs of adoption firsthand, she understands the complexities and emotional challenges that come with this journey. Ameena is dedicated to providing emotional guidance and support to individuals and families navigating the adoption process, offering insights and strategies to help them navigate the highs and lows with grace and resilience.

With a background in inner child work and shadow work, Ameena guides individuals on a transformative journey of self-discovery and healing. She understands the importance of addressing past traumas and limiting beliefs to create a foundation for personal growth and empowerment.

In addition to her expertise in emotional well-being, Ameena is highly knowledgeable about breastfeeding and provides valuable advice to new mothers. She recognizes the significance of this bonding experience and offers guidance to ensure a positive and nurturing breastfeeding journey.

Drawing from her personal experiences, Ameena is well-versed in ABA therapy, cognitive therapy, and allergy health. She understands the challenges faced by individuals with allergies and offers practical solutions and support to improve their overall well-being. Her extensive knowledge in these areas allows her to provide valuable insights and guidance to those seeking assistance.

Furthermore, Ameena is a creative and resourceful individual when it comes to meal ideas for people with allergies. She understands the importance of maintaining a balanced and nutritious diet while managing allergies and offers innovative and delicious meal suggestions to help individuals enjoy a variety of foods without compromising their health.

With a compassionate and empathetic approach, Ameena is committed to empowering individuals, supporting their personal growth, and guiding them towards a healthier and more fulfilling life. Her unique combination of experiences as a mother, military veteran, licensed minister, life coach, healer, and light worker makes her a valuable asset to anyone seeking guidance and support in their journey towards personal and emotional well-being.