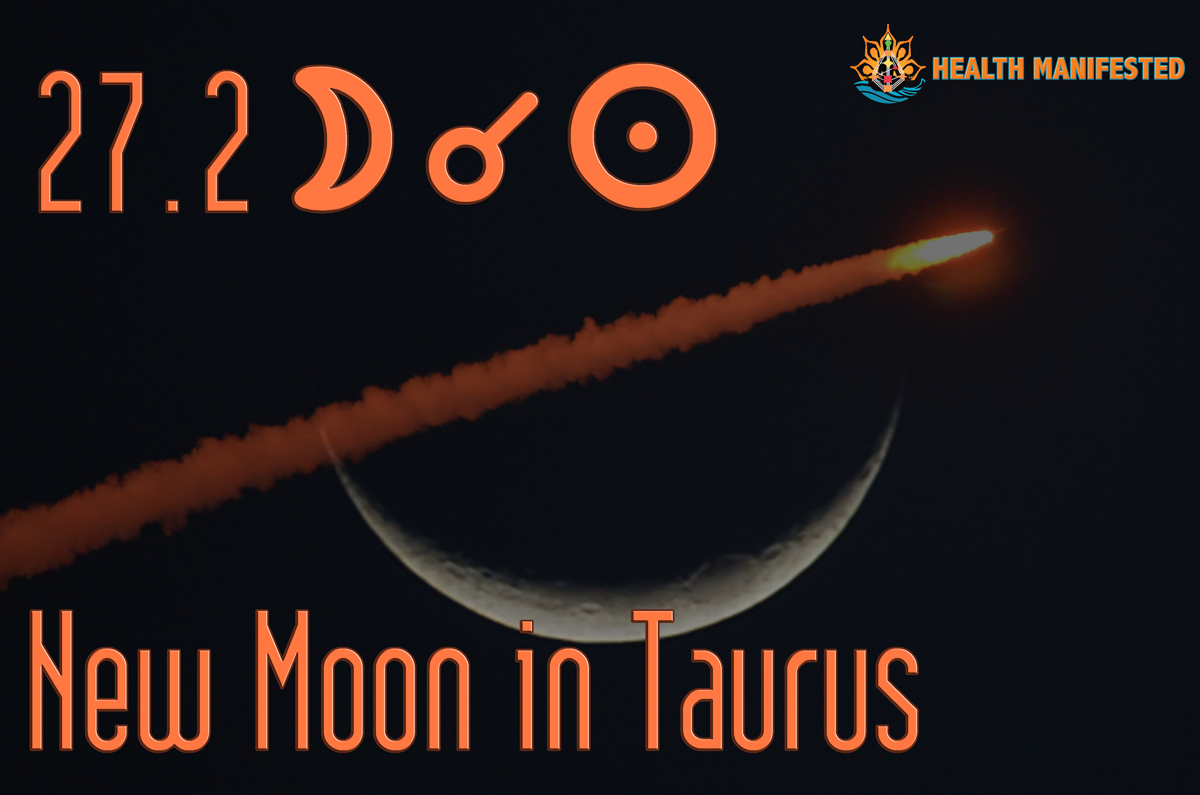 April 22, 2020 at 10:27 pm we have a New Moon in Taurus at 3° in Human Design Gate 27.2 the gate of caring and self-sufficiency.  Taurus is a sign that has a lot to do with self love, what we value, what brings us pleasure and comfort.  New Moons are a great time for setting intentions for what you want to accomplish for the coming month.  How can you love yourself more?  What do you need to feel more comfortable and secure?
The Sun and the Moon are conjunct Uranus at 6° of Taurus in Human Design Gate 27.5.  This is the gate of caring and the executor.  When the Sun and the Moon conjunct Uranus something unpredictable can happen.  Uranus is the planet of the unexpected and can shake things up in your life.  It is the planet of freedom.  The Taurus New Moon can really shake things up, give you more freedom and clear out what is not working to help you love and value yourself more.
The Moon conjunct Uranus can make us very emotional, there is a potential for lots of emotions and a time to let go of what is no longer working for you.  The Sun conjunct Uranus is going to ask you to let go of what isn't working to create more happiness in your life.
Venus is in Human Design Gate 35.4 trining Mars in Human Design Gate 13.4 asking us to listen to our heart and make a change.  Human Design Gate 35 wants to make progress and Gate 13 is Aquarius energy, it's future minded and wants us to listen to what can bring about a better future for ourselves.  Venus is in the gate 35, which is the jack of all trades.  Take this time to learn a new skill to open more doors for yourself in the future.  This can open more doors to give you more comfort, a sense of security and love yourself more.
This Taurus New Moon is asking you, what steps are you ready to take to make you feel more secure, comfortable and supported?  Take it one step at a time.  What are you ready to let  go of?  Value yourself, your skills and your talents.  Trust in the next step.  Set an intention to create a new and improved you, that you love.
It is helpful to look at which house Taurus is in.  The house Taurus is in is where you will notice this energy the most.  Read this article to learn about which house system is most accurate to learn more about the houses and see where the Taurus New Moon is happening in your chart.  You can pull both the Placidus system and Whole House system charts and see which one you resonate most with.  For those of you who are interested in combining Human Design and Astrology Genetic Matrix developed a Human Design Astrology Wheel to help you follow along with these articles and use as your knowledge grows.
Are you interested in learning more yourself or how these transits affect you on a personal level?  Check out our products page to learn about the different types of readings we offer.
Click here to learn more about other Human Design Gates. or see other transits. Also, make sure to get your Free Human Design chart to take on your journey through the exciting world of Human Design.