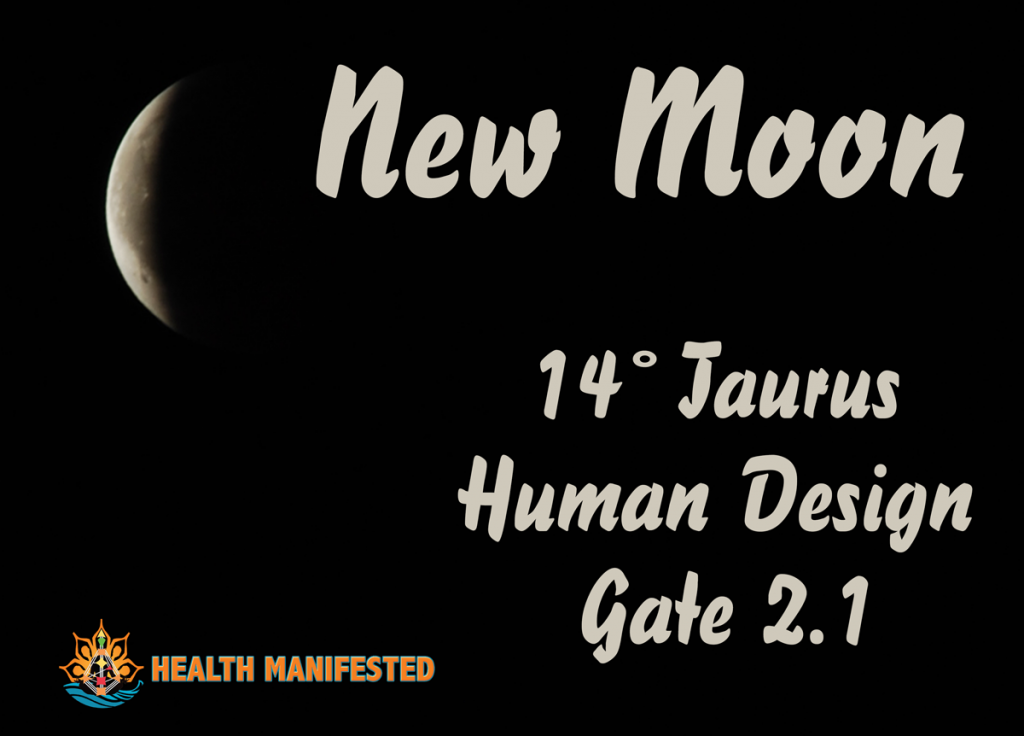 May 4, 2019 we have a New Moon in Taurus at 14° in Human Design Gate 2.1 the gate of unique direction and intuition. This brings us back to what is meaningful and what we value. This is a good time to set your intentions on what you want to build. To see how this is going to personally affect you, look at what house Taurus is in and the themes of that house will be the main focus for this cycle. This is a great time to move forward with what you really want and take action. It's time to go for what you want and need. We could have something finally start taking off. We gave a new start or new plan. Go for what you want. Now is the time to build on your plans that were delayed in March. Take a risk on what you want. You are worth it. You can have what you want. Love how far you have come. We are moving into new direction. Set your intentions and get clear on what is important to you now.
Are you interested in learning more yourself or how these transits affect you on a personal level?  Check out our products page to learn about the different types of readings we offer.
Click here to learn more about other Human Design Gates. or see other transits. Also, make sure to get your Free Human Design chart to take on your journey through the exciting world of Human Design.