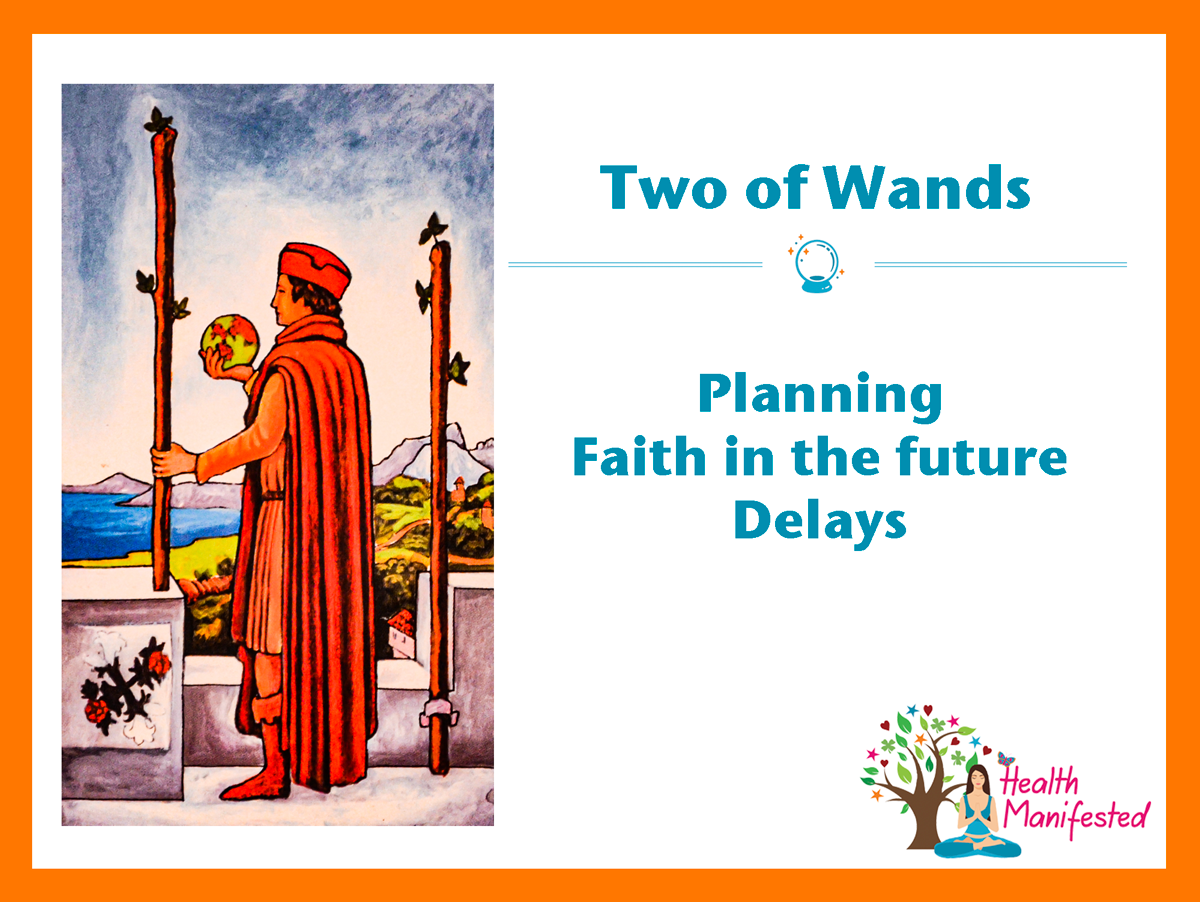 In the Two of Wands tarot card we see a man dressed in a robe, that and boots.   He is holding the world in his hand. This card represents the potential he carries.  He is looking off into the horizon thinking about his future potential opportunities.  The wands are attached to the structure where he stands, which implies he isn't quite ready for journey and is still in the planning stage. The green grass represents the potential and the mountains represent the challenges he may face.
Two of Wands Upright
Waiting
Planning
Faith in the future
Ambitious
Achievements
Ownership
Growth
Success
Future-minded
Moving
Two of Wands Reversed
Delays
Losing interest
Not seeing the potential
Abuse of power
Doubt
Overwhelm
Different opinions
Questions when pulling the Two of Wands tarot card:
What is stopping you from going to the world you see and know you want?
What are you waiting for?
Have you created a way to create the world you desire?
Do you have faith you can have the world you desire?
Are you overwhelmed with what the future may bring?
Are you doubting your abilities?
What's your next move?
The Tarot card meanings are based on the Rider Waite tarot deck.
If you would like to learn more make sure to check out the Tarot books and resources and learn more about the Tarot Card meanings.
If you are a Tarot professional, medium, psychic or have another profession of similar nature and you would like to get more exposure, we are now offering personalized profiles on our professional's page.  If you would like to learn more let's team up.