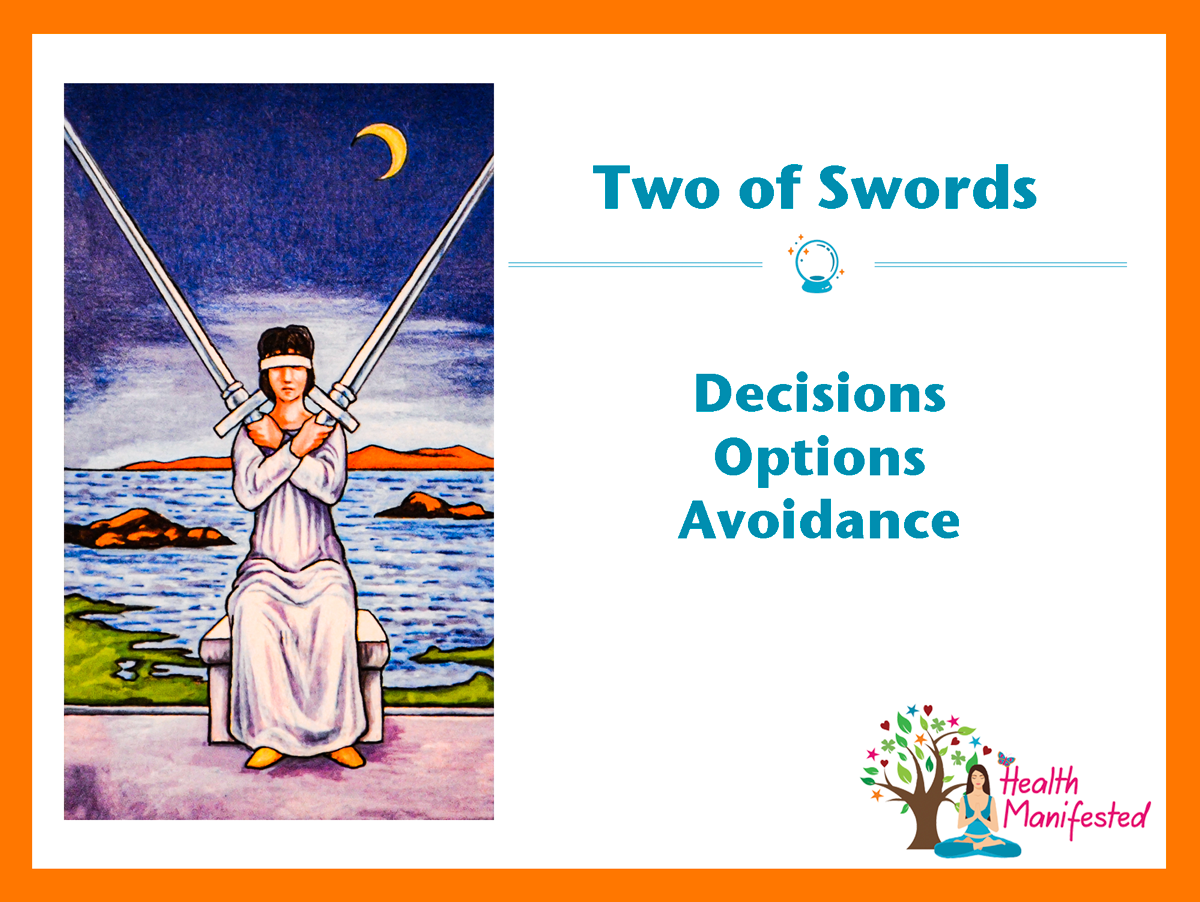 In the Two of Swords tarot card, you see a woman blindfolded with her arms crossed holding two swords.  The two swords can represent two situations or two options or decisions that need to be made.  The blindfold can imply she feels like she can't see a situation clearly. You can see the crescent moon, which can represent needing to make decisions for the new moon and not being sure which decision to make.  The water can represent emotions and intuition.
Two of Swords Upright
Decisions
Options
Indecisive
Waiting
Overwhelmed
Feeling stuck
Lack of action
Avoidance
Confusion
Two of Swords Reversed
Decisions made
Moving forward
Change
Release
Hard decisions
Questions to ask when pulling the Two of Swords tarot card:
Is there a decision you need to make in your life to help you get unstuck?
Are you weighing out your options?
Can you make a decision based on what you have available to you?
Do you see the choices you have available to you?
Can you tap into your intuition to help you make a decision?
Can you look beyond the obvious?
Can you use your imagination to help you?
The Tarot card meanings are based on the Rider Waite tarot deck.
If you would like to learn more make sure to check out the Tarot books and resources and learn more about the Tarot Card meanings.
If you are a Tarot professional, medium, psychic or have another profession of similar nature and you would like to get more exposure, we are now offering personalized profiles on our professional's page.  If you would like to learn more let's team up.