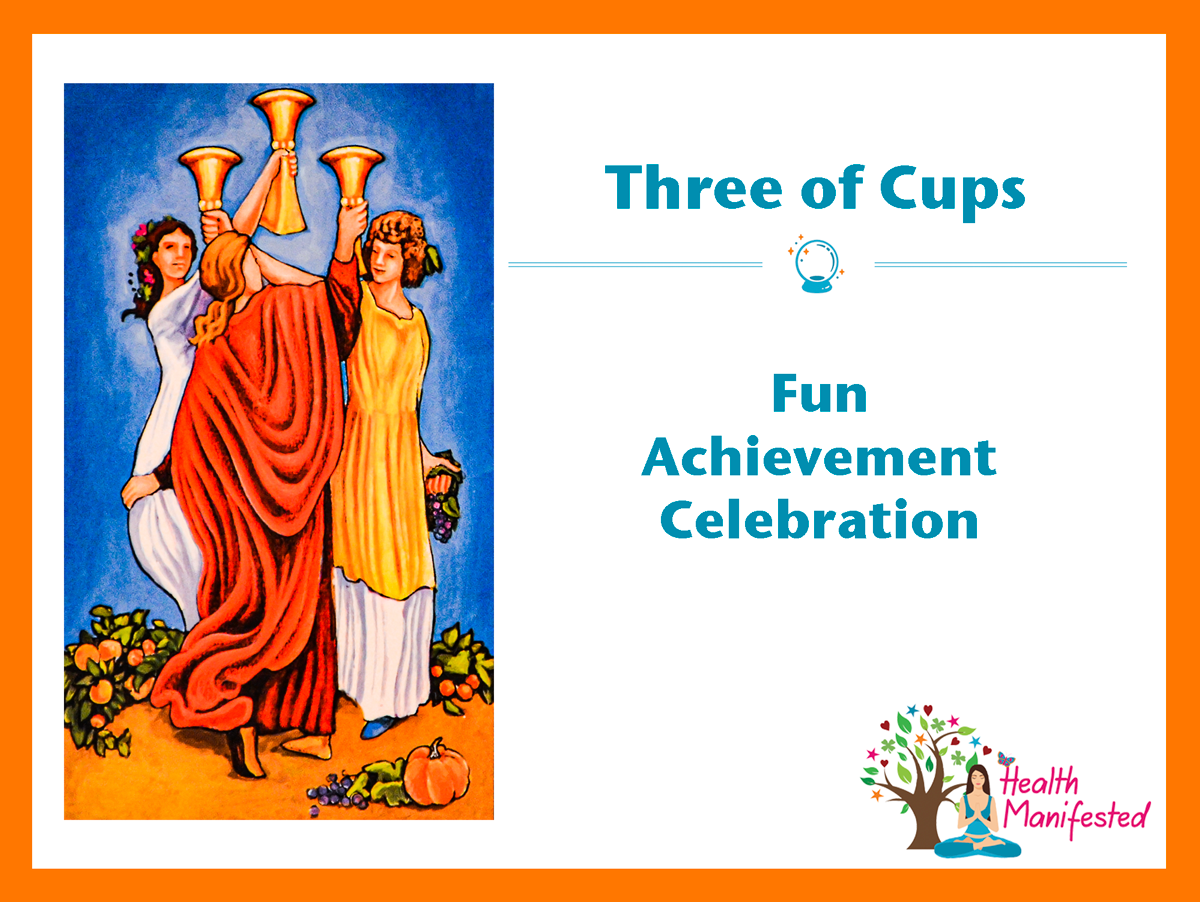 In the Three of Cups tarot card, you see three women raising their cups as if you celebrate something.  They appear to be friends and enjoy each other's friendship and contribution.  You can see they have had a successful harvest and are celebrating all they have to remind us to be thankful for what we have and who we have around us.
Three of Cups Upright
Togetherness
Celebration
Thankful
Abundance
Achievement
Happiness
Playful
Fun
New life
Friendship
Trust
Three of Cups Reversed
Overindulgence
Excess
Selfish
Withdrawn
Endings
Unhappiness
Unappreciative
Independence
Questions to ask when pulling the Three of Cups tarot card:
Can you see the opportunities around you?
Can you see the abundance around you?
Are you thankful for what you have?
Are you celebrating what life has to offer you?
Are you saying what you think?
The Tarot card meanings are based on the Rider Waite tarot deck.
If you would like to learn more make sure to check out the Tarot books and resources and learn more about the Tarot Card meanings.
If you are a Tarot professional, medium, psychic or have another profession of similar nature and you would like to get more exposure, we are now offering personalized profiles on our professional's page.  If you would like to learn more let's team up.