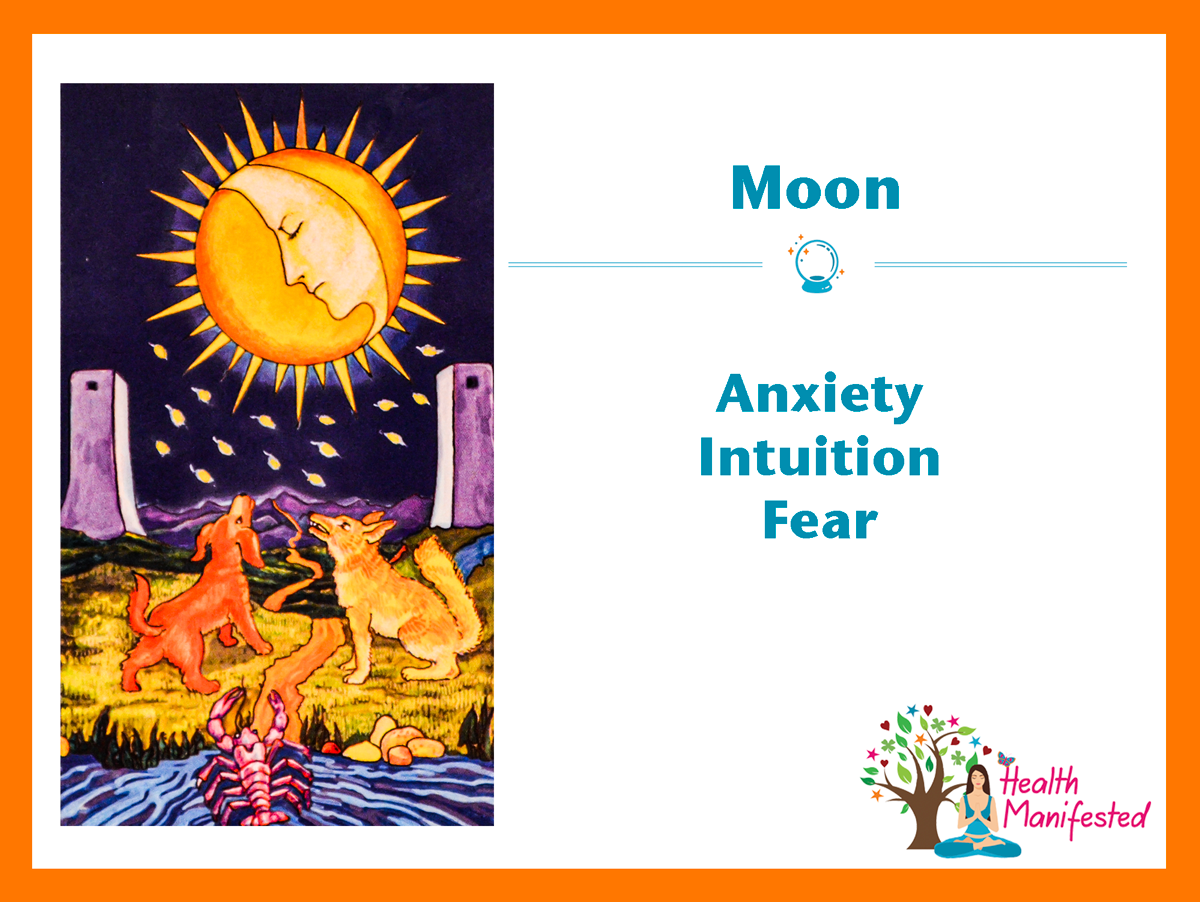 In the Moon tarot card, you see a full moon.  This card can represent the feelings you feel during the full moon or to look at your emotions, fears, and what drives you.  The moon can represent your unconscious and intuition.  In this card, you can see the Moon also looks like the Sun.  It can represent seeing the bright side of things like in the Sun tarot card and filling a sense of accomplishment.  The dogs howling at the moon can represent your natural instincts.  The crustation/frustration coming out of the water can represent looking at your emotions.  The Tarot Moon card may be asking you to look at your natal Moon Astrology placement.
Number: 18
Ruling Planet: Neptune
Sign: Pisces
Answer: No
Moon Upright
Following your instincts
Letting go of the past
Intuition
Anxiety
Fear
Psychic
Secrets
Change
Unconscious awareness
Moon Reversed
Good changes
Thinking clearly
Looking for the truth
Unclear
Doubt
Confusion
Emotional
Self- Deception
Questions to ask when pulling the Moon tarot card:
Do you understand what your emotions are telling you?
Do you feel a sense of empathy?
Are you listening to your intuition?
Are you taking on other's emotions?
Do you feel satisfied?
Are you at peace with your world?
Are you anxious?
Do you feel a sense of fear?
Do you see the light?
The Tarot card meanings are based on the Rider Waite tarot deck.
If you would like to learn more make sure to check out the Tarot books and resources and learn more about the Tarot Card meanings.
Would you like to get a tarot card reading?  If so, reach out to one of our Tarot card professionals.  If you are a Tarot professional, medium, psychic, or have another profession and would like to get more exposure, let's team up.