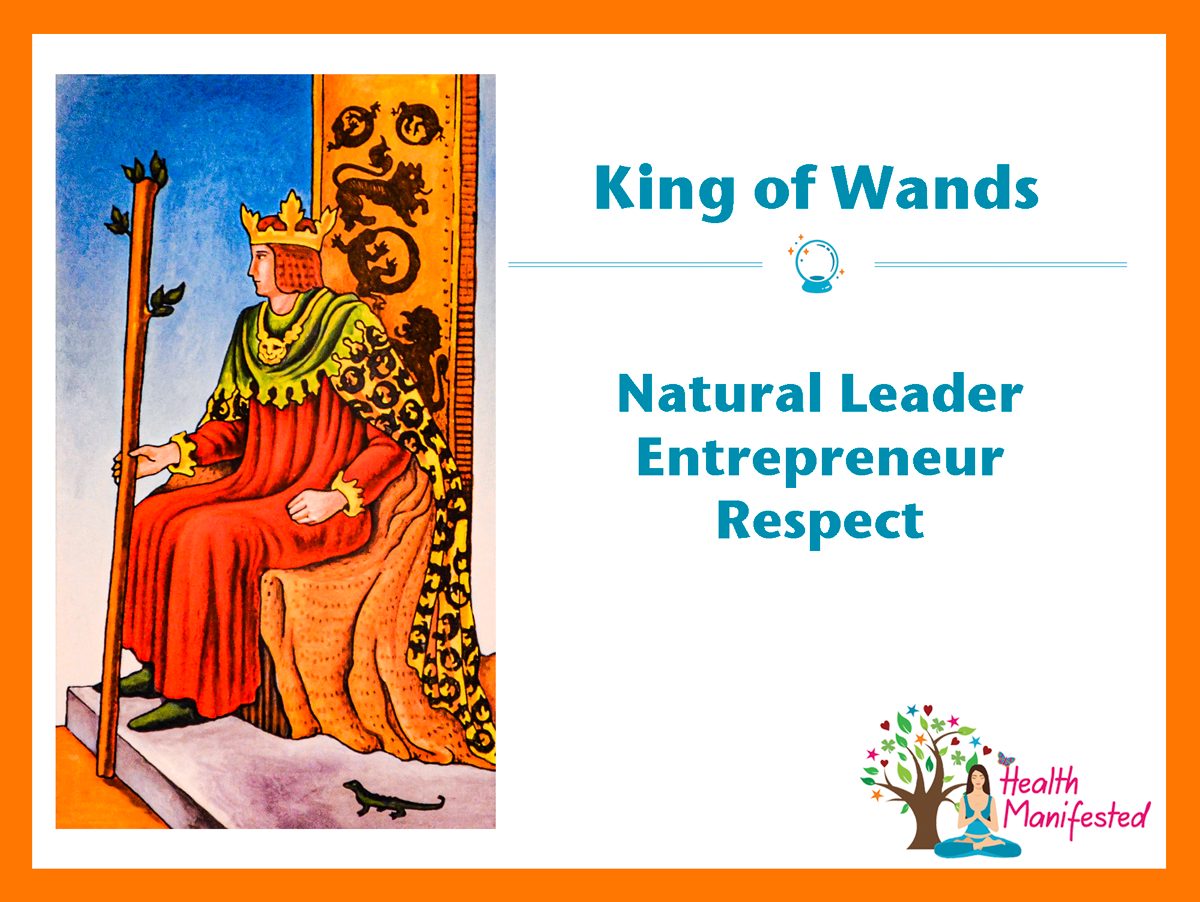 In the King of Wands tarot card you see a man sitting on his throne, holding a Wand.  There is a salamander on the ground which can be seen as a sign of transformation and overcoming challenges.  The lion and the red represents strength.
King of Wands Upright
Leader
Strength
Ambitious
Independant
Loyal
Generous
Professional
Competitive
Impulsive
Entrepreneur
Do it
King of Wands Reversed
Bossy
Arrogant
Impulsive
Hot tempered
Aggressive
Argumentative
Big Ego
Selfish
Questions to ask when pulling the King of Wands tarot card:
What do you want?
Are you stepping into your power?
Do you see a transformation in your life?
Are you following your hearts desires?
Are you being tempted or feeling challenged?
Are you facing your fears and following your heart?
What is your temperament?
Are you being professional?
The Tarot card meanings are based on the Rider Waite tarot deck.
If you would like to learn more make sure to check out the Tarot books and resources and learn more about the Tarot Card meanings.
If you are a Tarot professional, medium, psychic or have another profession of similar nature and you would like to get more exposure, we are now offering personalized profiles on our professional's page.  If you would like to learn more let's team up.