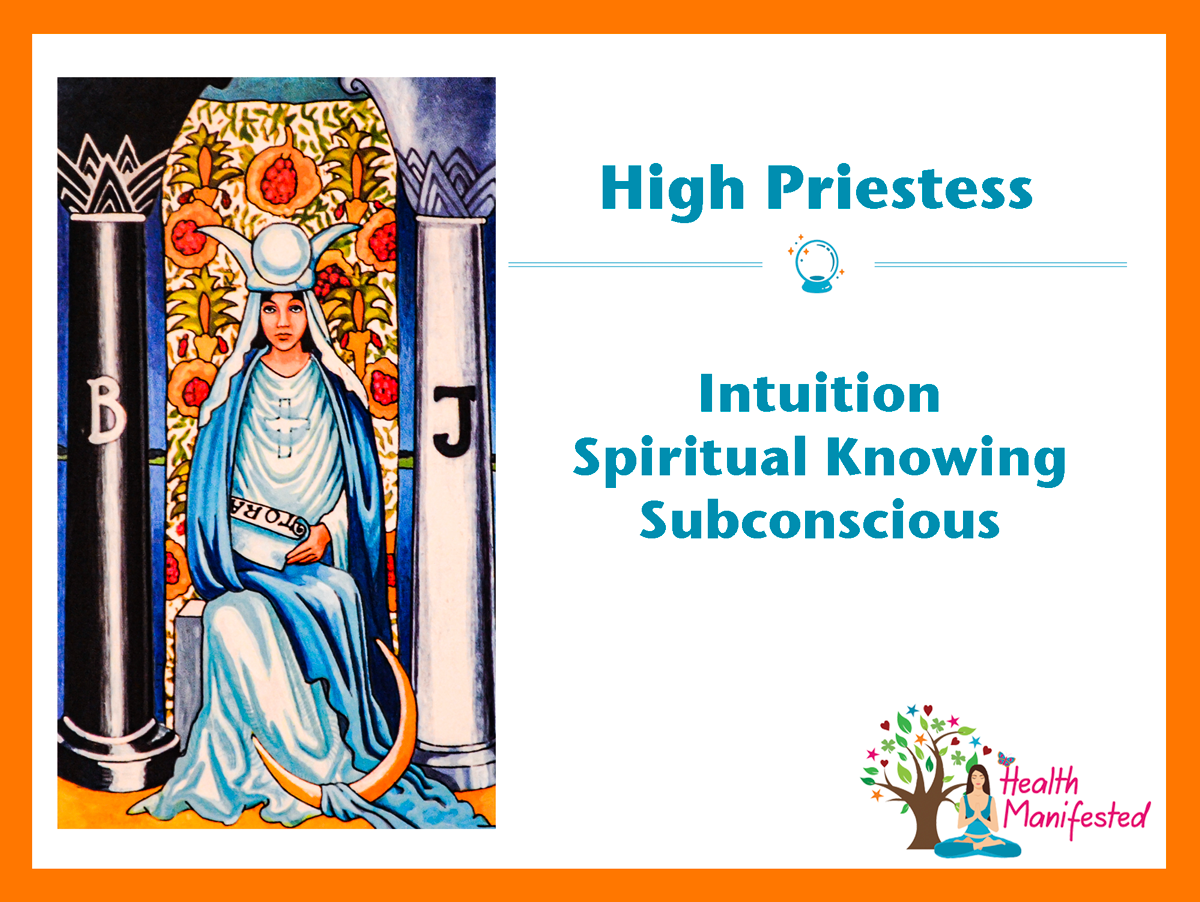 In the High Priestess tarot card you see a lady wearing a blue robe with a cross on her chest holding the Torah.  which symbolizes her connection with spirit, God and her religion.  The crescent moon represents intuition and  the subconscious mind.  It is also connected to the cycles of the moon.
The columns (B) stands for Beelzebub (the Devil) and (J) Yahweh (God). It is meant to imply to enter you need to accept both the the good and the bad to enter.  The black and white columns can be representative of opposites, such as ying and yang, black and white and male and female.
High Priestess Upright
Intuition
Secrets
Spiritual
Trusting your inner knowing
Look within
Subconscious
Past conditioning
Occult knowledge
Advice
Meditation
Celibacy
Emotional control
Listening to your heart
High Priestess Reversed
Feeling in the dark
Not listening to yourself
Misusing intuition
Lack of emotional control
Not listening to your hear
Relying on external validation
Questions when pulling the High Priestess tarot card:
Are you following your own intuition?
What is your opinion?
What is next?
Are you looking for other people to give you permission or external validation for following your dreams?
Do you trust yourself?
Are you listening to your heart?
Are you listening to your unconscious needs and insights?
The Tarot card meanings are based on the Rider Waite tarot deck.  If you would like to learn more make sure to check out the Tarot books and resources and learn more about the Tarot Card meanings.
If you are a Tarot professional, medium, psychic or have another profession of similar nature and you would like to get more exposure, we are now offering personalized profiles on our professional's page.  If you would like to learn more let's team up.