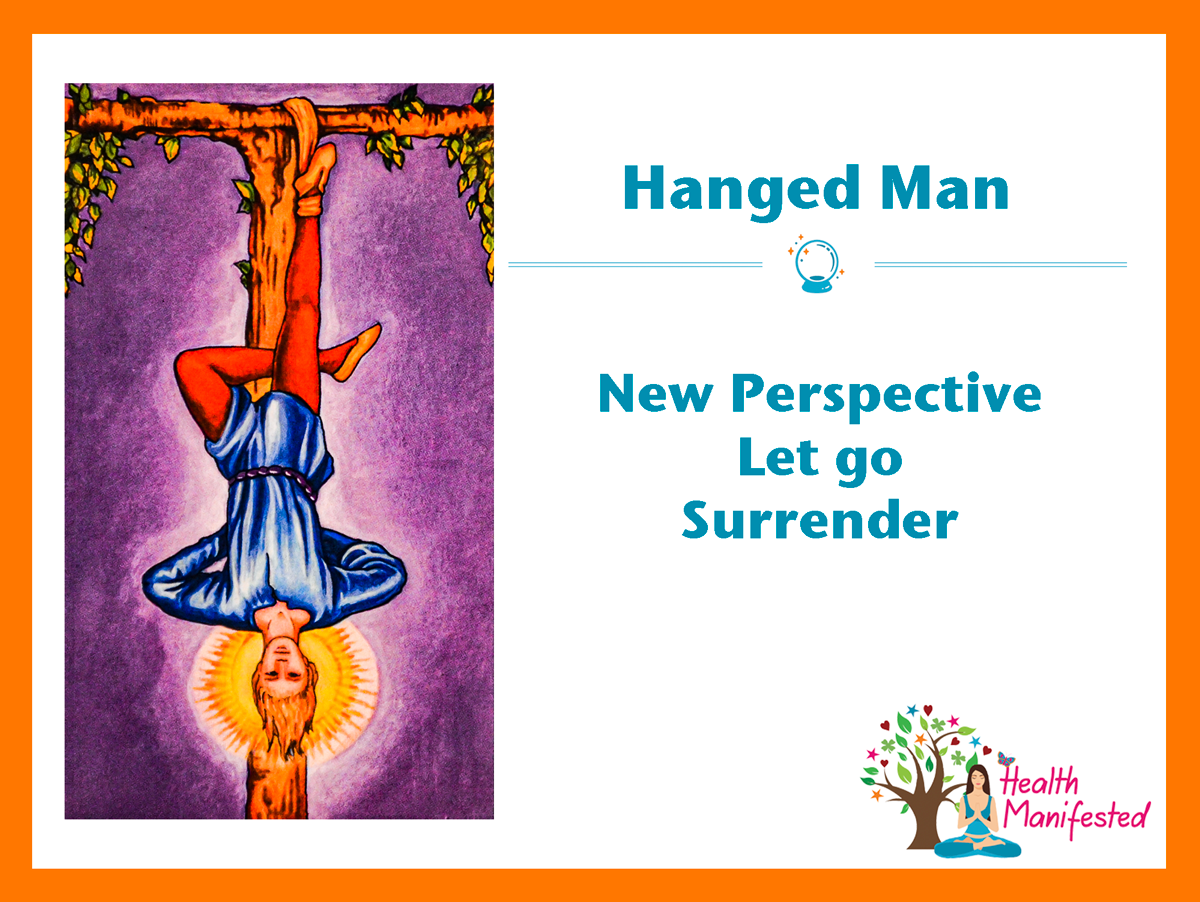 In the Hanged Man tarot card, you see a man hanging upside down from a tree.  He appears very calm and the yellow glow around his head implies he has a positive mindset or strong beliefs.  This can represent feeling trapped with this hand behind his back and hanging by one leg.  It can also be seen as the man looking at the world from a different perspective.  It appears as though he has surrendered to his current situation.  Below you can find the Hanged Man tarot card meanings for upright and reverse.
Number: 12
Ruling Planet: Neptune
Answer: No
The Hanged Man Upright
New perspective
Delays
Surrender
Letting go
Acceptance
Sacrifice
Calm
Delays
Stuck
The Hanged Man Reversed
Useless
Victim mentality
Unsatisfied
Depressed
Refuse to let go
Uncommitted
Indecisive
Questions to ask when pulling the Hanged Man tarot card:
Have you taken a deep look at your beliefs?
Are your beliefs keeping you stuck?
Have you surrendered or accepted your current situation?
Can you see things from a different perspective?
The Tarot card meanings are based on the Rider Waite tarot deck.
If you would like to learn more make sure to check out the Tarot books and resources and learn more about the Tarot Card meanings.
Would you like to get a tarot card reading?  If so, reach out to one of our Tarot card professionals.  If you are a Tarot professional, medium, psychic, or have another profession and would like to get more exposure, let's team up.