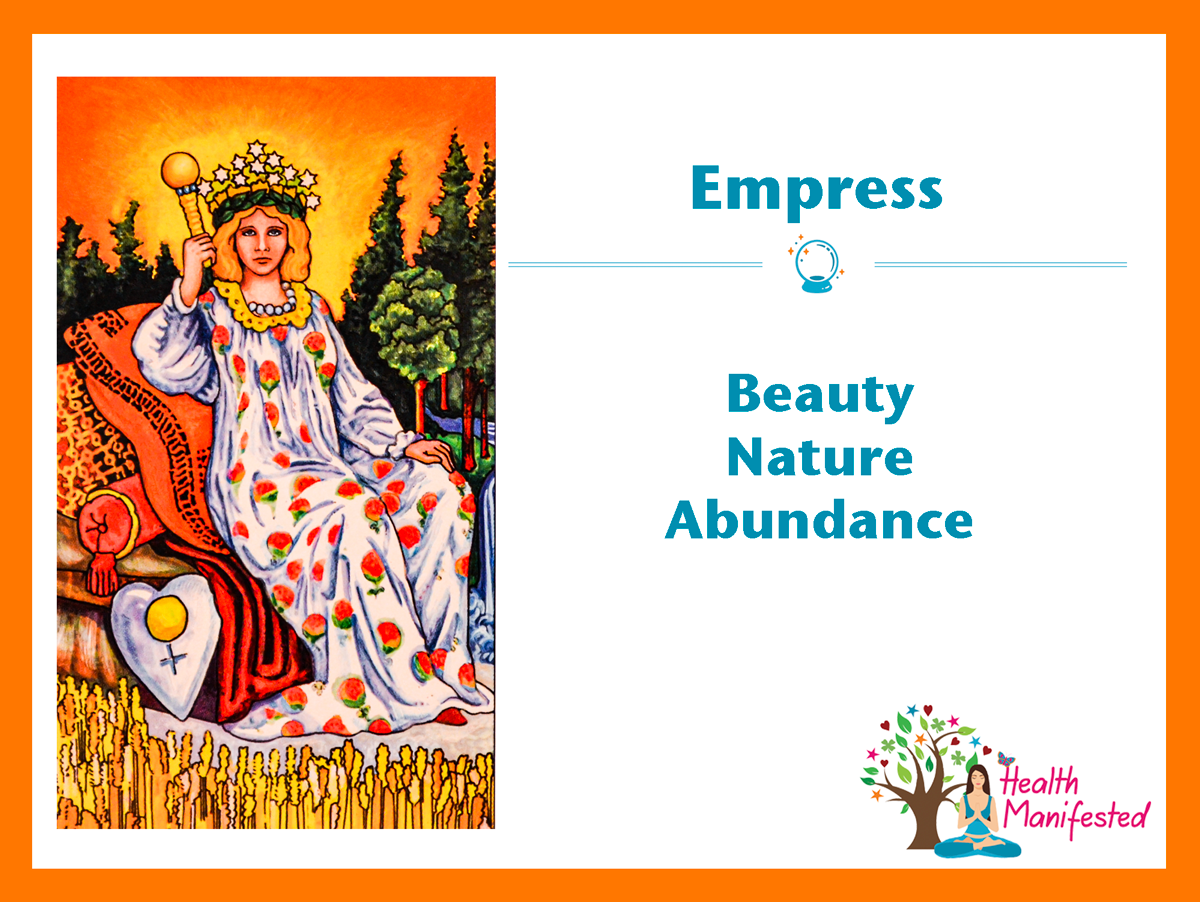 In the Empress tarot card, you see a woman who seems very relaxed and peaceful.  She is wearing a gown with flowers on it which can represent blooming or growing something.  This card can imply pregnancy or giving birth to something.  She is wearing a crown with 11 stars on it which can represent the 11 main planets used in astrology.  The Sun, Earth, Moon, Mercury, Venus, Mars, Jupiter, Saturn, Uranus, Neptune, and Pluto.  You can see a heart with the symbol of Venus on it, which represents what you value and love.  The heart that the Venus symbol is on is stone, which can represent being more egotistical or feeling a lack of love.  The grain in front of her can represent reaping the benefits of what she has grown.  The waterfall beside her can represent free-flowing emotions and connection with the universe.
Empress Upright
Abundance
Beauty
Motherly
Nurturing
Healing
Love
Comfort
Fertility
Good harvest
Fortune
Success
Empress Reversed
Lack of development
Unused creativity
Infertility
Lack
Depressed
Neglect
Leck of comfort
Questions to ask when pulling the Empress:
Are you taking care of yourself?
Are you doing what is best for you?
Do you feel satisfied?
Can you see the beauty around you?
Are you allowing love into your life?
What are you creating?
The Tarot card meanings are based on the Rider Waite tarot deck.
If you would like to learn more make sure to check out the Tarot books and resources and learn more about the Tarot Card meanings.
If you are a Tarot professional, medium, psychic or have another profession of similar nature and you would like to get more exposure, we are now offering personalized profiles on our professional's page.  If you would like to learn more let's team up.