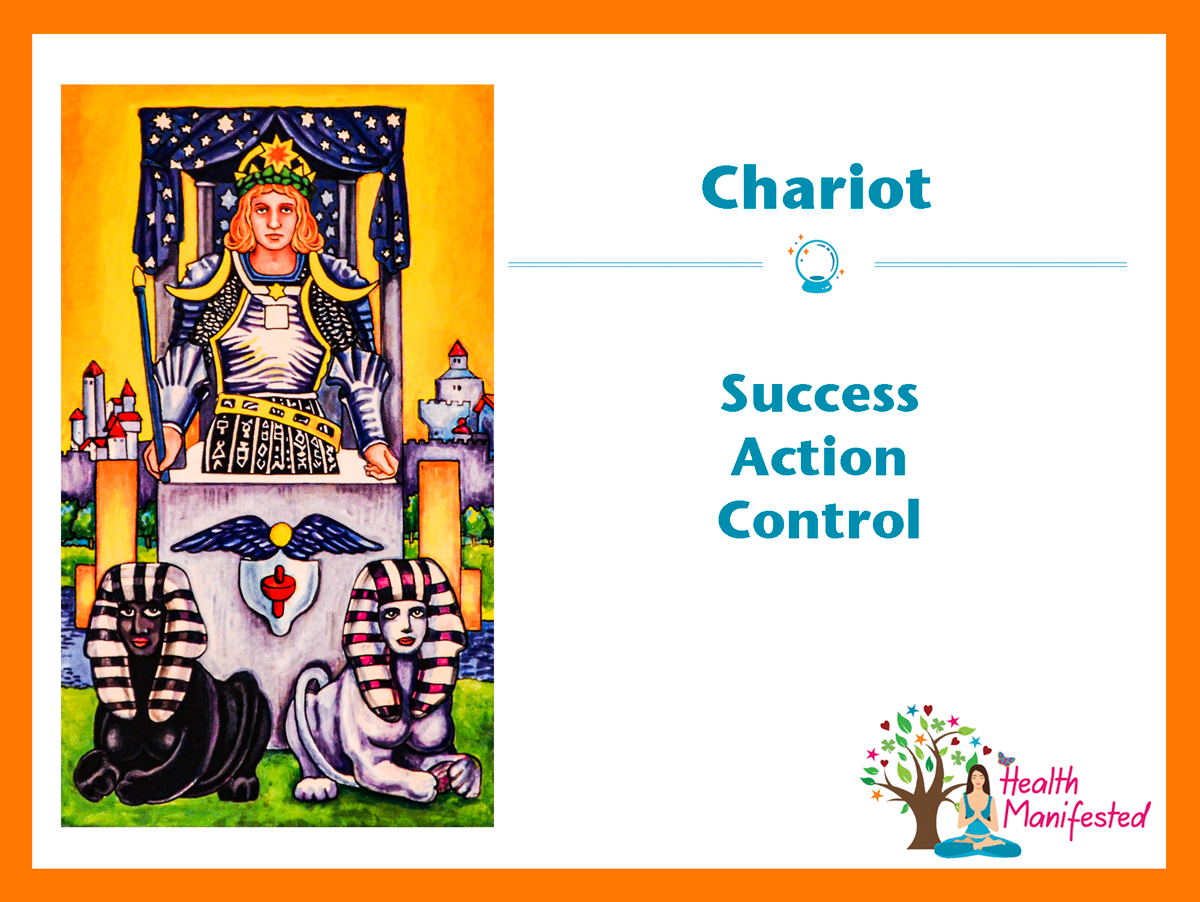 In the Chariot Tarot card, you see a man inside a chariot wearing armor.  The crescent moons on his armor represent looking at your emotions.  The crown with the star on it represents success and spiritual growth.  The winged Su on the Chariot asks you to look to your Sun and follow your path.  The wand he holds in his hand is implying he is confidently using his magical powers and mind to move the chariot.  He is also standing which shows his confidence and intentions to move forward.  The white and black sphinx can represent opposites, yin and yang, different directions you can go, and the mysteries of life.  Below you can find the Chariot tarot card meanings for upright and reverse.
Number: 7
Ruling Planet: Moon
Sign: Cancer
Answer: Yes
Chariot Upright
Pick a direction
Success
Action
Progress
Determined
Control
Courage
Inner struggles
Balancing emotions
Willpower
Chariot Reversed
Overwhelmed
No sense of direction
Delays
Car troubles
Unfair
Feeling like a failure
Conflict views
Questions when pulling the Chariot tarot card:
Are you setting clear goals?
What direction do you want to go in?
Are you working with people that want to go in the same direction?
Do you feel successful?
Are you experiencing delays?
The Tarot card meanings are based on the Rider Waite tarot deck.
If you would like to learn more make sure to check out the Tarot books and resources and learn more about the Tarot Card meanings.
Would you like to get a tarot card reading?  If so, reach out to one of our Tarot card professionals.  If you are a Tarot professional, medium, psychic, or have another profession and would like to get more exposure, let's team up.