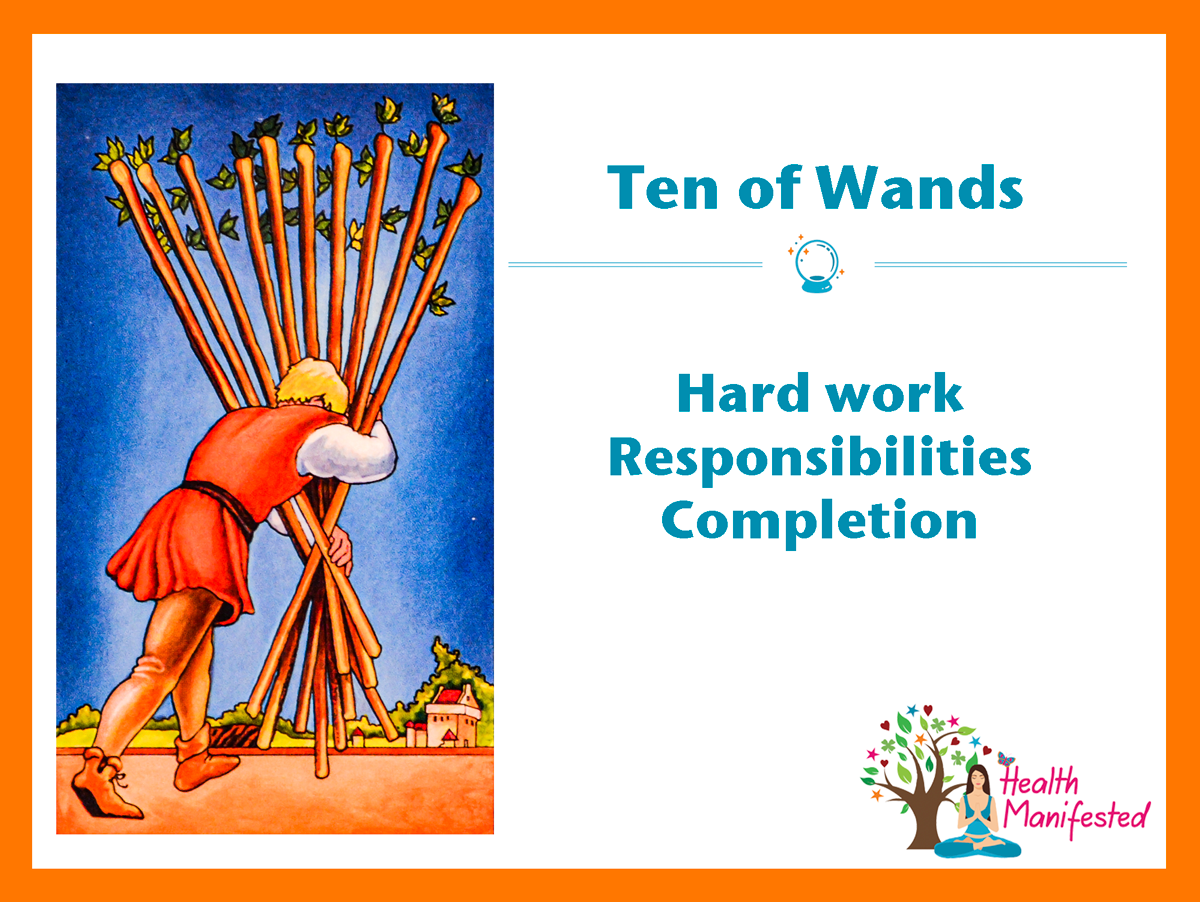 In the Ten of Wands tarot card, you see a man carrying ten wands.  It appears as those the wands are a heavy load or heavy burden he is carrying.  He appears to be carrying the ten wands to a town or house close by.  The house can represent safety and security.
Ten of Wands Upright
Total effort
Hard work
Responsibilities
Completion
Moving forward
Burden
Heavy load
Pressure
Overworking
Ten of Wands Reversed
Stress relief
Others burdens
Unfair responsibilities
Unrewarded work
Out of energy
Lack of responsibility
Delegating work
Release the load
Letting go
Questions when pulling the Ten of Wands tarot card:
What has been too much weight?
What weight do you need to let go of in your life?
Are you giving your all?
Are you on the right track?
Do you feel like you are carrying the world on your shoulders?
Is there something that is too stressful that you need to let go of?
The Tarot card meanings are based on the Rider Waite tarot deck.
If you would like to learn more make sure to check out the Tarot books and resources and learn more about the Tarot Card meanings.
If you are a Tarot professional, medium, psychic or have another profession of similar nature and you would like to get more exposure, we are now offering personalized profiles on our professional's page.  If you would like to learn more let's team up.