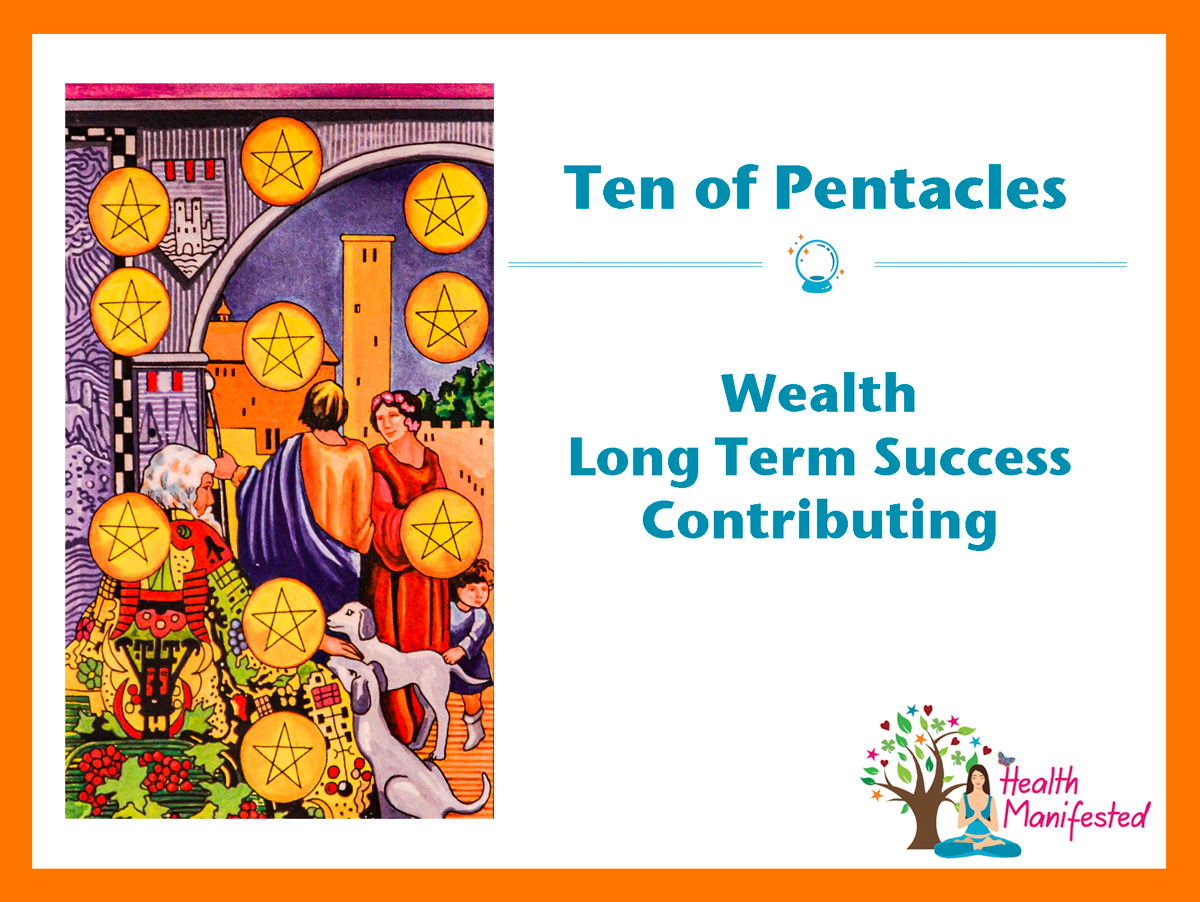 The Ten of Pentacles tarot card to the left has an old white-haired man sitting, wearing a very detailed robe with his 2 dogs.  You can tell the old man has done well and is financially well off.  You can see a younger couple with a child in the background.  It appears as if the old man is sharing his wealth with his family.  You can see the castle in the background and in the image on the wall showing his family lineage of wealth and security.  This card represents comfort and security.
Number: 10
Ruling Planet: Mercury
Sign: Virgo
Answer: Yes
Ten of Pentacles upright
Traditions
Family connection
Comfort
Stability
Safety
Wealth
Ancestry
Financial security
Financial gains
Inheritance
Community
Goal reached
Ten of Pentacles reversed
Family issues
Financial loss
Lack of motivation
Issues with inheritance
Issues with the government
Restructuring finances
Keep trying
Questions when pulling the Ten of Pentacles tarot card:
What can you do today to lead you closer to your financial fulfillment?
What do you need to let go of so better situations can be made?
Do you feel like you are almost there or have reached your goal?
The Tarot card meanings are based on the Rider Waite tarot deck.
If you would like to learn more make sure to check out the Tarot books and resources and learn more about the Tarot Card meanings.
Would you like to get a tarot card reading?  If so, reach out to one of our Tarot card professionals.  If you are a Tarot professional, medium, psychic or have another profession of similar nature and would like to get more exposure, we offer personalized profiles on our professional's page and page for your expertise. We also offer a service that helps you get more exposure through writing articles and or videos.  You can learn more on our let's team up page.