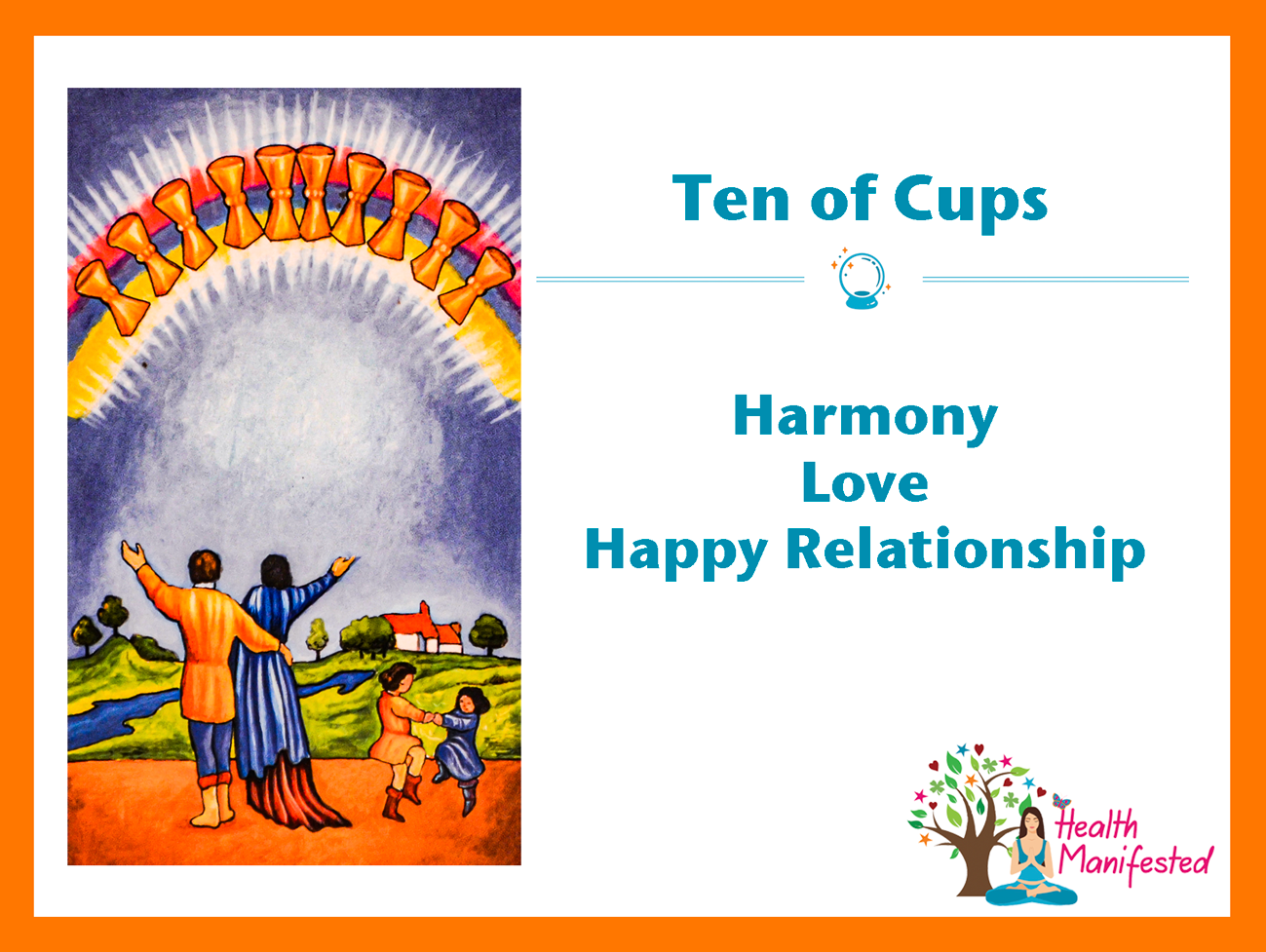 In the Ten of Cups tarot card, you can see a happy couple with 2 kids dancing over a rainbow with ten cups.  The rainbow can represent miracles, wish fulfillment, and a happy story.  The couple can represent a happy marriage and togetherness.  The house can represent having safety and having your needs met.
Ten of Cups Upright
Dreams come true
Togetherness
Bliss
Happiness
Love
Relationships
Harmony
Trust
Security
Hopeful
Celebration
Gratitude
Ten of Cups Reversed
Conflict
Loss
Unhappiness
Upset
Feeling alone
Questions to ask when pulling the Ten of Cups tarot card:
Do you believe your dreams can come true?
Are you in love?
Do your dreams bring up emotions?
What do you wish for?
Do you feel safe and happy?
Who in your life brings you a sense of joy and love?
What can you celebrate?
The Tarot card meanings are based on the Rider Waite tarot deck.
If you would like to learn more make sure to check out the Tarot books and resources and learn more about the Tarot Card meanings.
If you are a Tarot professional, medium, psychic or have another profession of similar nature and you would like to get more exposure, we are now offering personalized profiles on our professional's page.  If you would like to learn more let's team up.