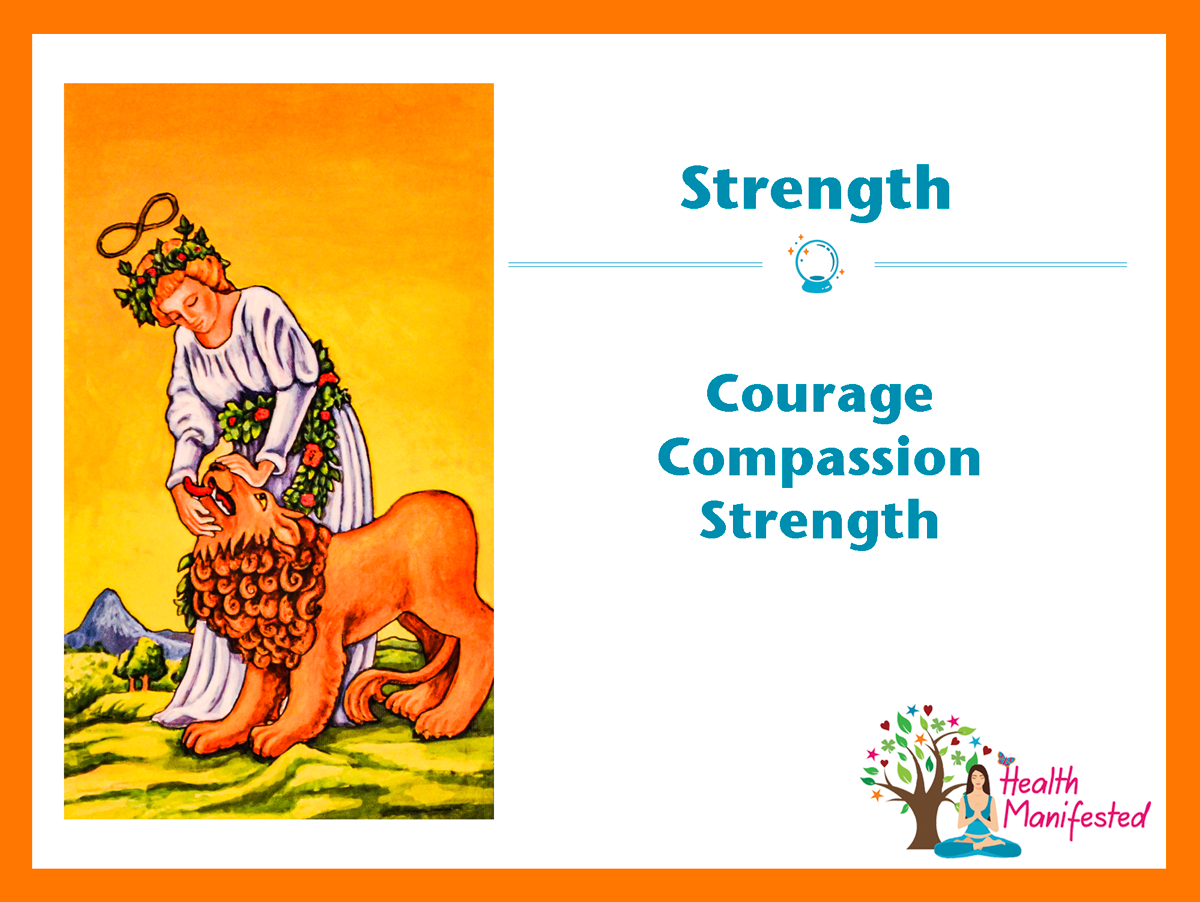 In the Strength Tarot card you a lady petting a lion as if it was her pet.  Lions are known as animals to be feared, but she is calm and the lion seems happy.  The lion represents power.  The woman is dressed in white, which can be seen as innocent.  The infinity symbol above her head represents infinite strength and potential.  This card also can be seen as beauty and the beast.  It reminds us to have strength at the moment.  Below you can find the Strength tarot card meanings for upright and reverse.
Number: 8
Ruling Planet: Sun
Sign: Leo
Answer: Yes
Strength Upright
Confidence
Courage
Strength
Willpower
Faith
No violence
Healing
Good health
Patience
Energized
Influential
Compassionate
Strength Reversed
Weak
Bully
Insecure
Unable to cope
Fearful
Arrogant
Abusing power
Rebellious
Tired
Doubtful
Questions when pulling the Strength tarot card:
Do you feel confident?
Do you feel energized or tired?
Are you using your power correctly?
Are you trusting and seeing your strengths?
Do you see yourself as powerful?
How can you use your power in a compassionate way?
The Tarot card meanings are based on the Rider Waite tarot deck.
If you would like to learn more make sure to check out the Tarot books and resources and learn more about the Tarot Card meanings.
Would you like to get a tarot card reading?  If so, reach out to one of our Tarot card professionals.  If you are a Tarot professional, medium, psychic, or have another profession and would like to get more exposure, let's team up.