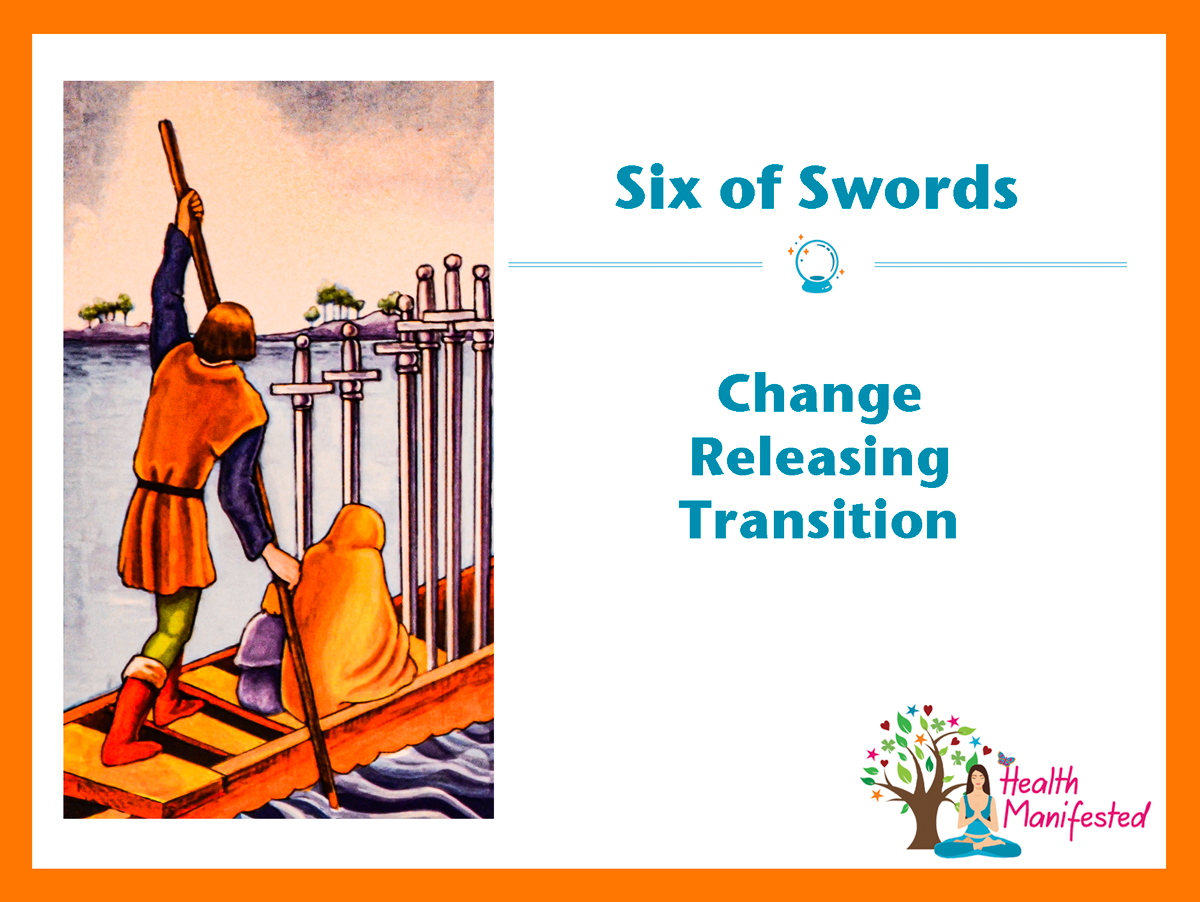 In the Six of Swords tarot card, you can see 3 people in a boat with six swords.  One man is rowing the boat, which can represent taking on the responsibility of others.  In the picture can see the water is different on each side of the boat.  This can symbolize different points of view.  Most of the water is calm, which can represent calm waters ahead.  The woman is covered which gives a sense of loss and her child is sitting very close to her as to comfort her.  The image indicates leaving something behind or a loss of something.
Six of Swords Upright
Change
Releasing
Letting go
Better ahead
Leaving a painful past
Go with the flow
Traveling
Moving
Endings
Relief
Six of Swords Reversed
Difficulty ahead
Unable to let go
Feeling stuck
Little progress
Stressed
Avoiding reality
Change of plans
Facing the past
Avoiding change
Questions to ask when pulling the Six of Swords tarot card:
Are you trying to get to the bottom of something?
Are you going with the flow?
Are you ready to leave something behind?
Are you mourning a loss?
Is it time for a change?
Is there something you are ready to let go of?
Do you feel stuck in the past?
Do you believe better times are ahead of you?
The Tarot card meanings are based on the Rider Waite tarot deck.
If you would like to learn more make sure to check out the Tarot books and resources and learn more about the Tarot Card meanings.
If you are a Tarot professional, medium, psychic or have another profession of similar nature and you would like to get more exposure, we are now offering personalized profiles on our professional's page.  If you would like to learn more let's team up.