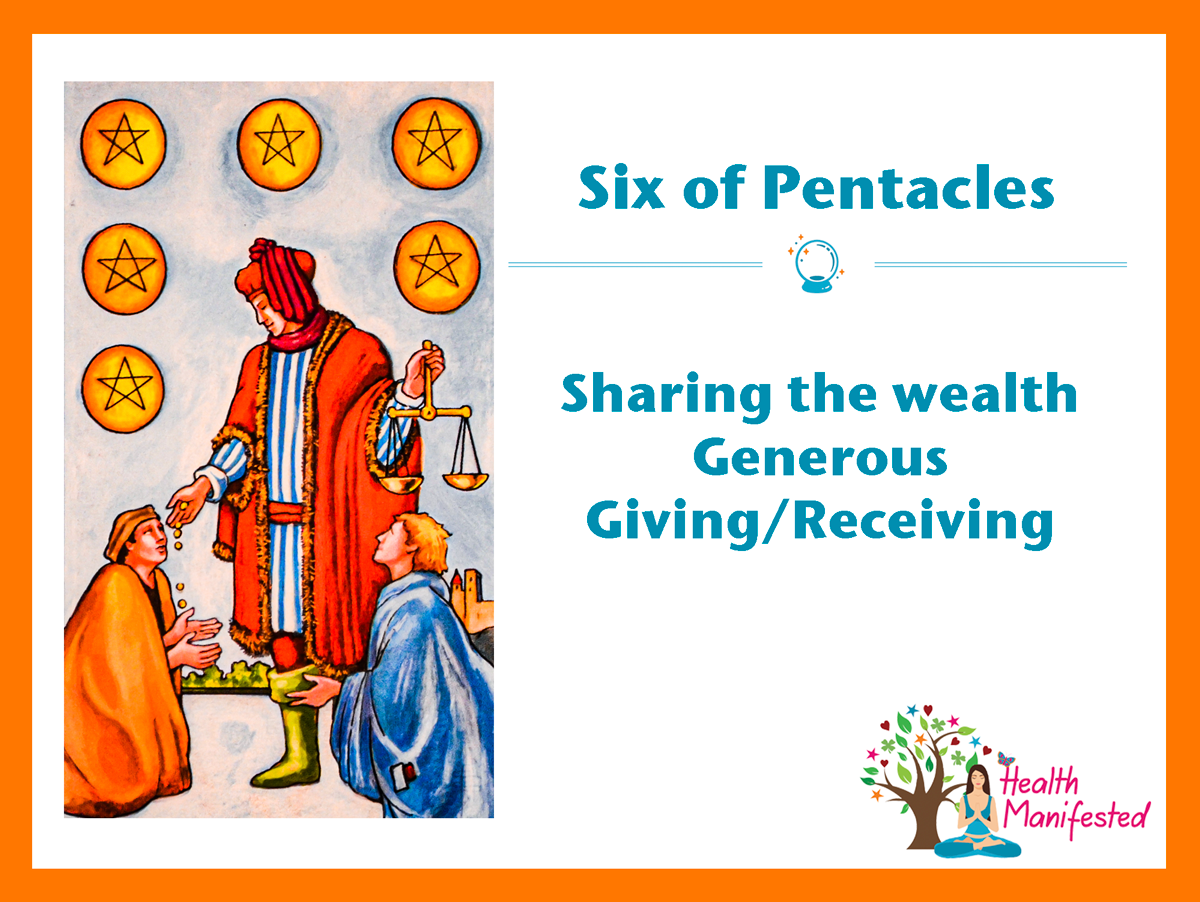 In the Six of Pentacles tarot card you see a wealthy man giving coins and a man who appears to be on his knees begging. Another man is begging and isn't getting any of the wealth.  The wealthy man is holding a scale, which can represent creating a balancing between giving and taking.  The man standing can symbolize the gift, skills and talents you have to share with the world.  The 3 men can represent positions you may find yourself in throughout life.  There are six pentacles in the sky which can represent being supported from above.
Six of Pentacles Upright
Helping others
Generous
Sharing
Managing money
Sharing talents
Gifts
Getting paid
Grateful
Prosperity
Promotion
Six of Pentacles Reversed
Financial loss
Unfair
Dishonest
Jealous
Greed
Lack of skills
Imbalance
Self care
Question to ask when pulling the Six of Pentacles tarot card:
What do you have to give?
Are you creating a balance between give and take?
Do you allow yourself to give and take?
Are you being selfish?
Are you overly generous?
Can you rearrange things to get to where you want to be?
Do you need to put yourself first?
The Tarot card meanings are based on the Rider Waite tarot deck.
If you would like to learn more make sure to check out the Tarot books and resources and learn more about the Tarot Card meanings.
If you are a tarot expert, psychic, or medium and you would like to get more exposure, promote yourself, and grow with us and would like to offer readings, articles, or services in your own unique way let's team-up.