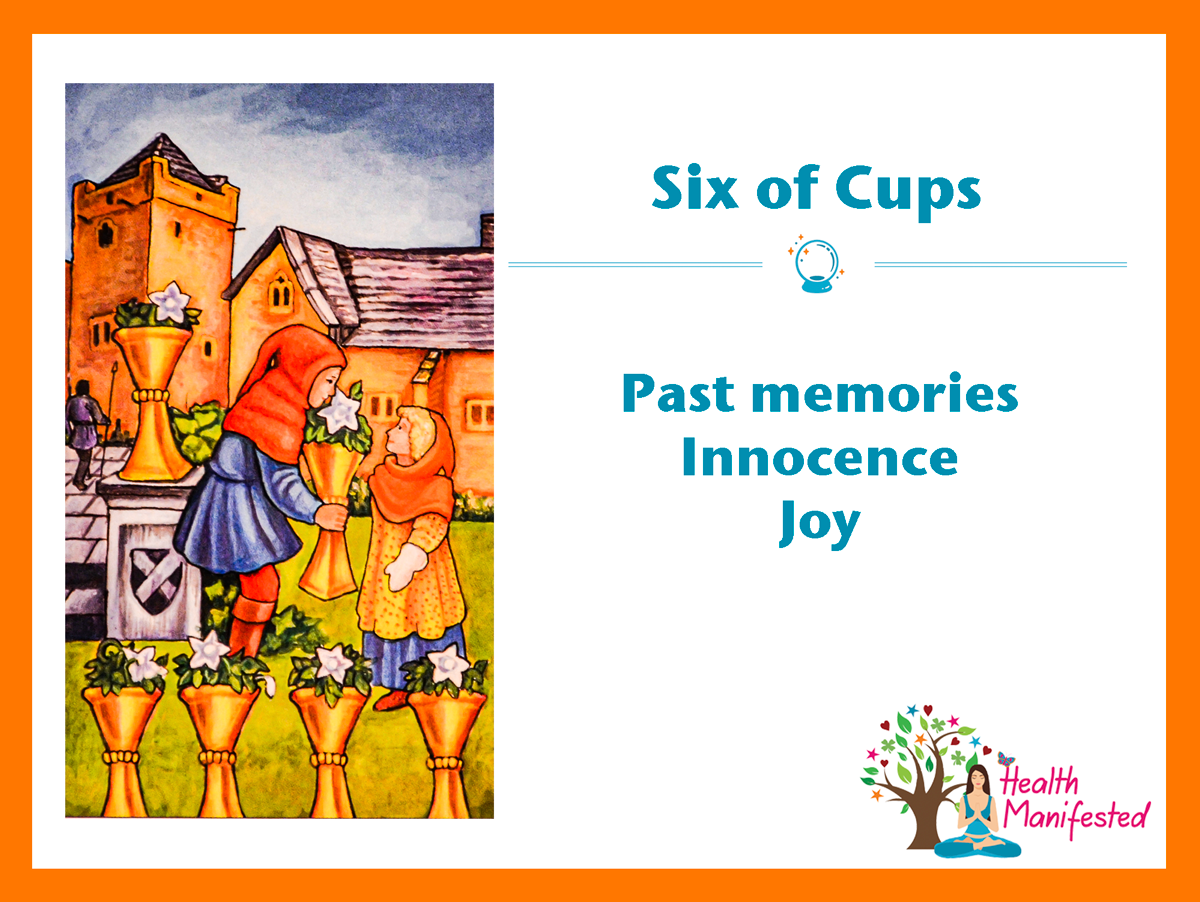 In the Six of Cups you a see young boy giving flowers to a young girl.  They look like they are in love.  There is also a man walking away in the background.  The large home in the background symbolizes comfort and safety.  The six cups are filled with flowers is connected to the joy of the memories and past.
Number: 6
Ruling Planet: Sun
Sign: Scorpio
Answer: Yes
Six of Cups Upright
Innocent
Happy memories
Old friends
Anniversary
Celebration
Moving
Children
Living in the past
Playful
Six of Cups Reversed
Hold on on to the past
Not wanting to change
Old beliefs
Look to the future
Unwilling to grow
Questions to ask when pulling the Six of Cups tarot card:
Are you holding on to the past?
Do you have something you want to celebrate?
What do you want to grow for the future?
Are you willing to grow?
What from the past brings you great joy?
The Tarot card meanings are based on the Rider Waite tarot deck.
If you would like to learn more make sure to check out the Tarot books and resources and learn more about the Tarot Card meanings.
If you are a Tarot professional, medium, psychic or have another profession of similar nature and you would like to get more exposure, we are now offering personalized profiles on our professional's page.  If you would like to learn more let's team up.