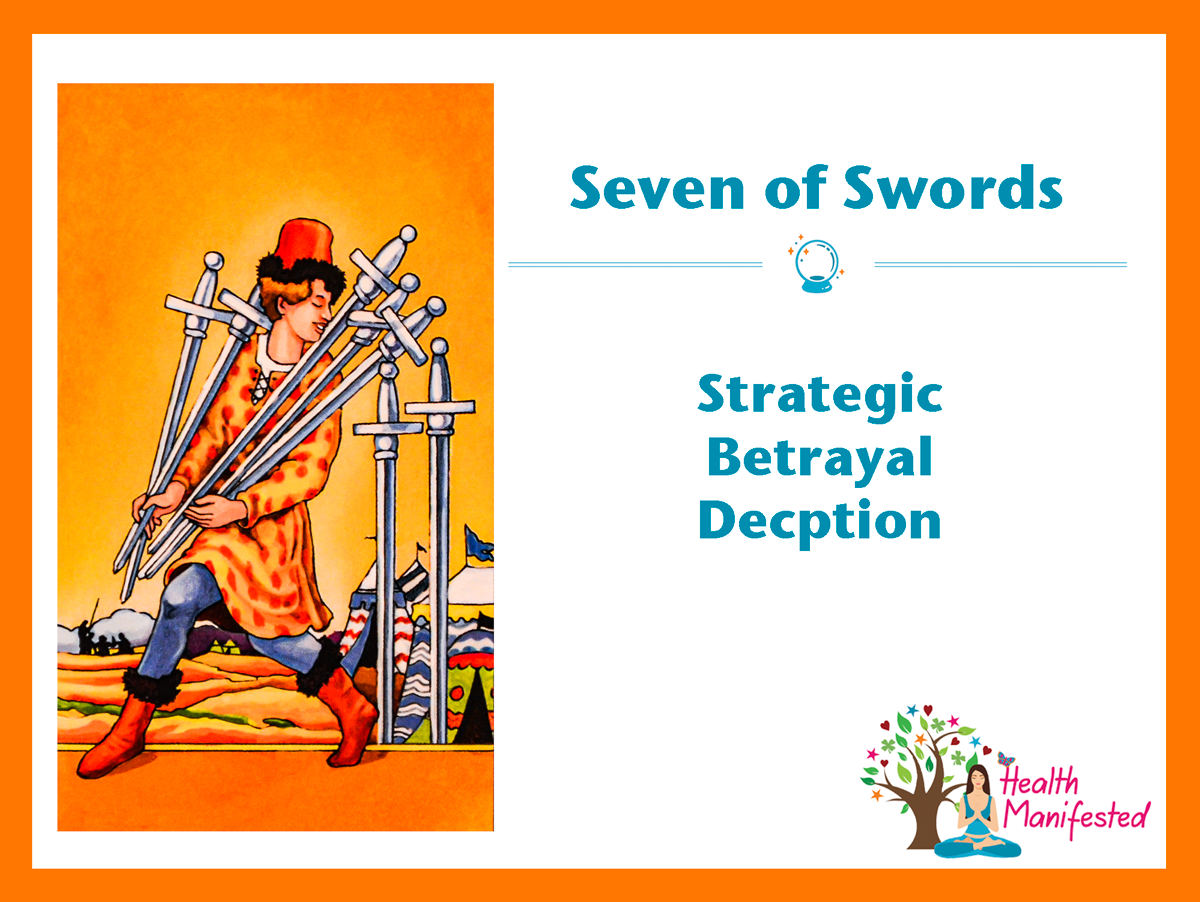 In the Seven of Swords tarot card, you see a man sneaking away.  It appears as if he's leaving 2 swords behind.  The man in the Seven of Swords tarot card seems happy as if he got away with something unnoticed.
Number: 7
Ruling Planet: Moon
Sign: Aquarius
Answer: Maybe
Seven of Swords Upright
Deception
Lies
Lying to yourself
Do something covertly
Cut your loses
Secrets
Things happening beneath the surface
Things you haven't thought about
Something behind your back
Learning secrets about yourself
Secrets being revealed
Truths coming to light
Tricky
Moving somewhere new
Avoidance
Escaping
Seven of Swords Reversed
Appreciation
Advice
Getting something back
Indecision
Missed opportunities
Looking at the past
Questions when pulling the Seven of Swords
Are you deceiving yourself?
Are you believing the lies you are telling yourself?
Are you looking at the truth for what it is?
Is someone deceiving you?
Is there can be something you need to understand better?
Is it time to move on?
What do you want to take or leave behind?
The Tarot card meanings are based on the Rider Waite tarot deck.
If you would like to learn more make sure to check out the Tarot books and resources and learn more about the Tarot Card meanings.
Would you like to get a tarot card reading?  If so, reach out to one of our Tarot card professionals.  If you are a Tarot professional, medium, psychic or have another profession of similar nature and would like to get more exposure, we offer personalized profiles on our professional's page and page for your expertise. We also offer a service that helps you get more exposure through writing articles and or videos.  You can learn more on our let's team up page.