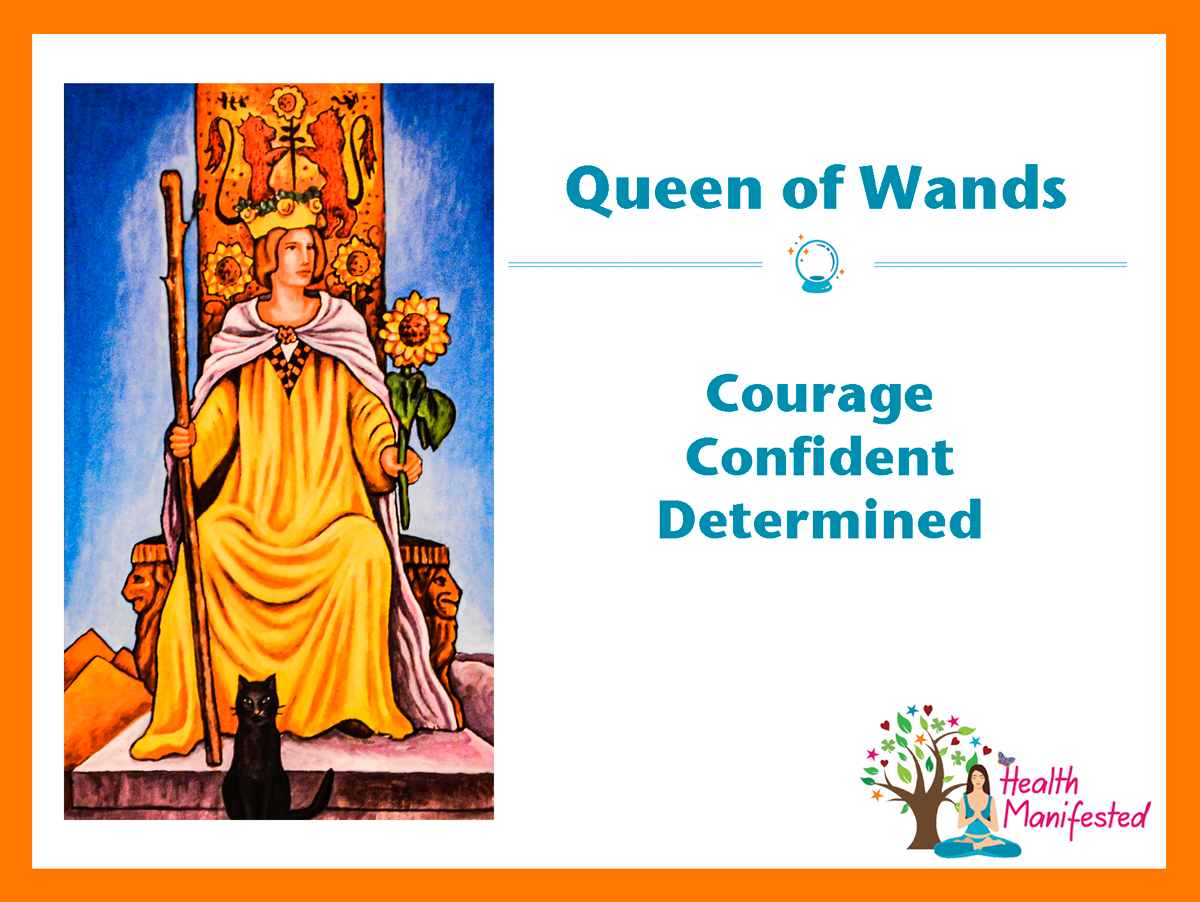 In the Queen of Wands, you see a woman who appears strong, alert, and ready.  The lady is holding a sunflower and wearing yellow, which can represent having a bright outlook on life.  The black cat can represent having 9 lives.  If you look behind the Queen you can see that the land behind her has mountains and try land.  It can represent being in her own world or transforming her world.  The lions on her throne can represent courage and strength.
Queen of Wands Upright
Courageous
Ambitious
Leadership
Passion
Determined
Confident
Generous
Self-love
Organized
Queen of Wands Reversed
Egotistical
Jealous
Competitive
Envious
Moody
Manipulative
Dominating
Disorganized
Irritated
Questions to ask when pulling the Queen of Wands:
Do you love yourself?
Do you put yourself first?
Are you getting your needs met?
Are you determined?
Are you confident in yourself and your abilities?
Do you want to reinvent yourself?
What motivates you?
Do you feel like you can be yourself?
Do you see your potential?
Are you living with enthusiasm?
Are you being envious or jealous of others and not seeing your own success?
The Tarot card meanings are based on the Rider Waite tarot deck.
If you would like to learn more make sure to check out the Tarot books and resources and learn more about the Tarot Card meanings.
If you are a Tarot professional, medium, psychic or have another profession of similar nature and you would like to get more exposure, we are now offering personalized profiles on our professional's page.  If you would like to learn more let's team up.