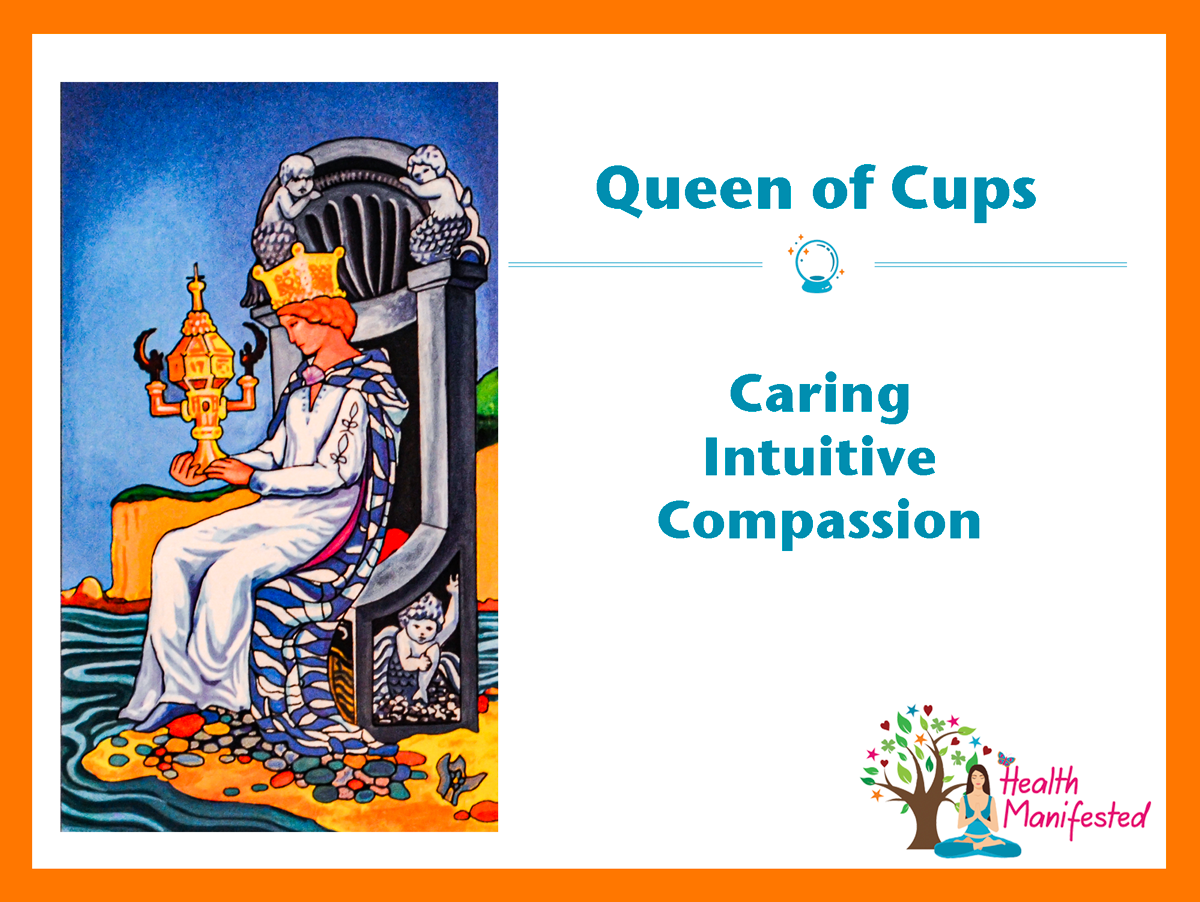 In the Queen of Cups tarot card you see a woman holding a large chalice sitting by the ocean.  The large cup can be a symbolism of her importance.  There are 2 angels on either side of the cup that symbolize protection.  The children on her thrown can be seen as child like or being young at heart.  The fish can be seen as a symbol of abundance.
Queen of Cups Upright
Nurturing
Caring
Intuitive
Feelings
Compassion
Sensitive
Imaginative
Empathy
Counseling
Generous
Queen of Cups Reversed
Gullible
Co-dependent
Lazy
Fantasy
Negative emotions
Self sacrifice
Escaping reality
Questions to ask when pulling the Queen of Cups
Are you listening to your emotions?
Do you trust your emotions as your guide?
Are you nurturing your emotions?
Are you living in a fantasy world?
Do you feel like you have your emotions in check?
Are you listening to your intuition?
Are you showing compassion?
The Tarot card meanings are based on the Rider Waite tarot deck.
If you would like to learn more make sure to check out the Tarot books and resources and learn more about the Tarot Card meanings.
If you are a Tarot professional, medium, psychic or have another profession of similar nature and you would like to get more exposure, we are now offering personalized profiles on our professional's page.  If you would like to learn more let's team up.