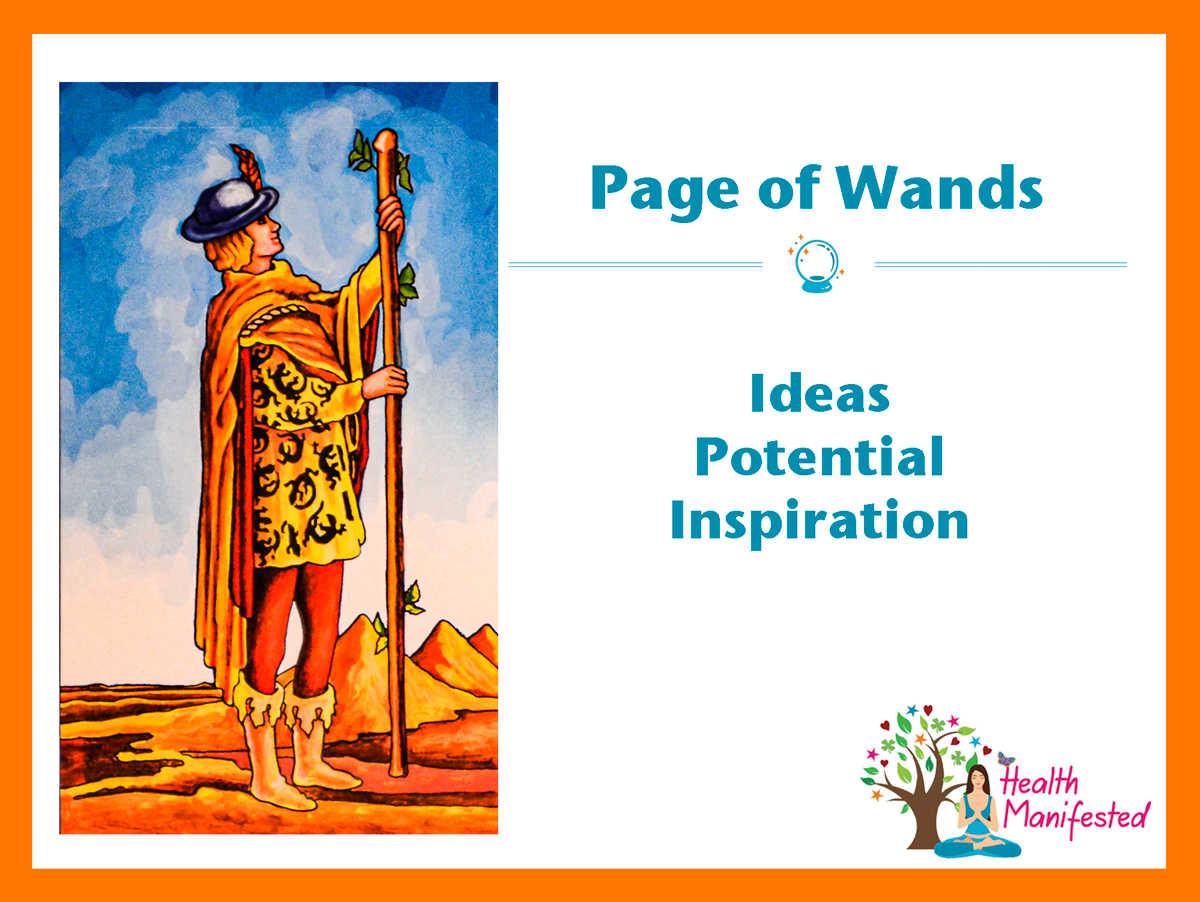 In the Page of Wands you see a man holding with both hands.  The wand has sprouts on it showing that there can be growth even in the desert.  He is wearing a sweater with salamanders, which represents transformation.  The feather on his hat represents being enthusiastic.
Page of Wands Upright
Passion
Excitement
Enjoy life
Good News
Courage
Enthusiasm
Resourceful
New Ideas
Growth
Page of Wands Reversed
Unhappy
Bad News
Impulsive
Unreliable
Trouble
Questions to ask when pulling the Page of Wands tarot card:
What excites you?
How can you be resourceful?
How can you grow?
Are you being impulsive?
The Tarot card meanings are based on the Rider Waite tarot deck.
If you would like to learn more make sure to check out the Tarot books and resources and learn more about the Tarot Card meanings.
If you are a Tarot professional, medium, psychic or have another profession of similar nature and you would like to get more exposure, we are now offering personalized profiles on our professional's page.  If you would like to learn more let's team up.