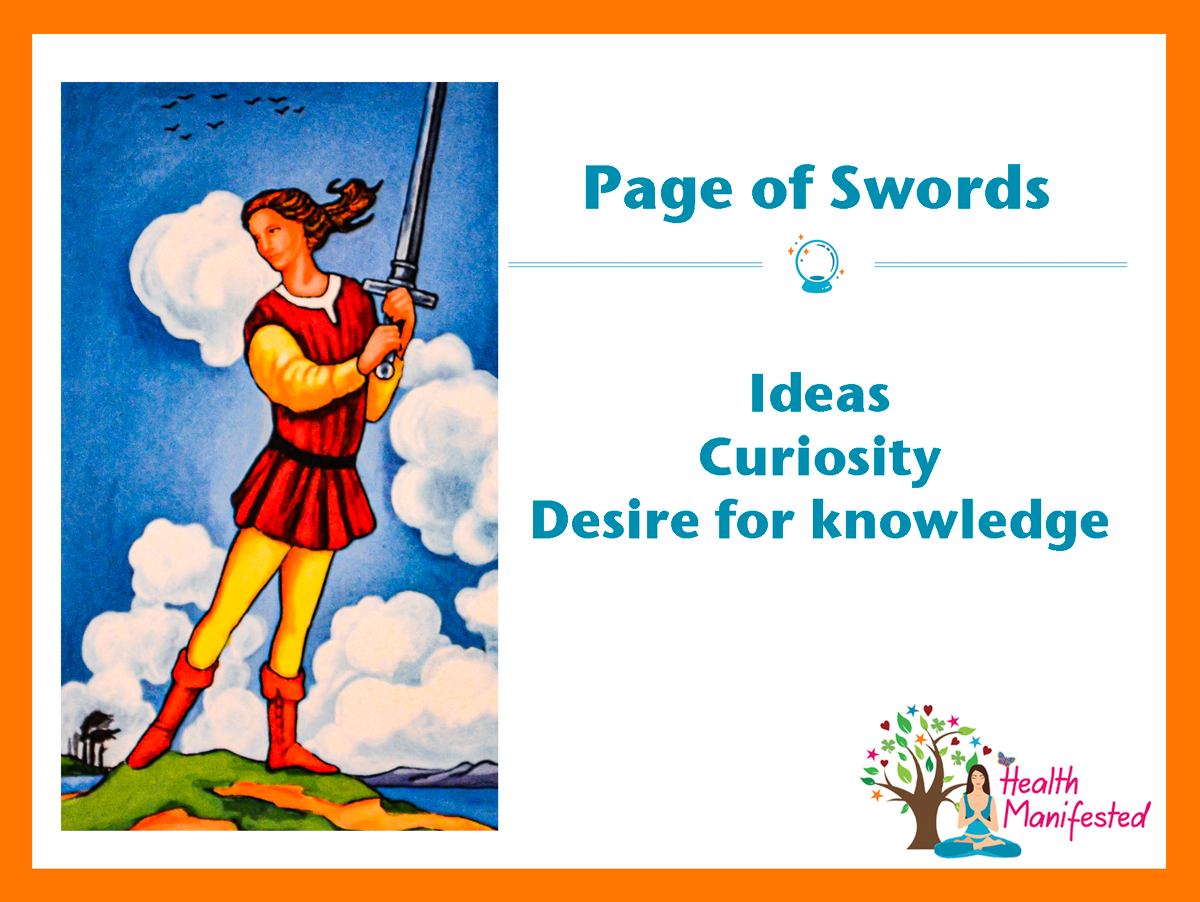 The Page of Swords tarot card has a man standing high on fertile land with his head in the clouds.  He holds his sword in the air as if he is ready to take action.  The man in the Page of Swords tarot card feet are in a stance that is more playful and as if he isn't sure which direction to go.
Number: 11
Ruling Planet: Sun
Sign: Gemini
Answer: No
Page of Swords upright
Changes
Insights
Travel
Defensiveness
Decisive
Seeing an overview
Innovative
Protective
Fairness
Page of Swords reversed
Upsetting news
Spying
Misunderstandings
Not taking action
Suspicion
Problems
Questions when pulling the Page of Swords tarot card:
Are you standing up for what you want to create?
Have you made a decision?
Is there a misunderstanding you can clear up?
Can you see the big picture or is your head in the clouds?
The Tarot card meanings are based on the Rider Waite tarot deck.
If you would like to learn more make sure to check out the Tarot books and resources and learn more about the Tarot Card meanings.
Would you like to get a tarot card reading?  If so, reach out to one of our Tarot card professionals.  If you are a Tarot professional, medium, psychic, or have another profession and would like to get more exposure, let's team up.