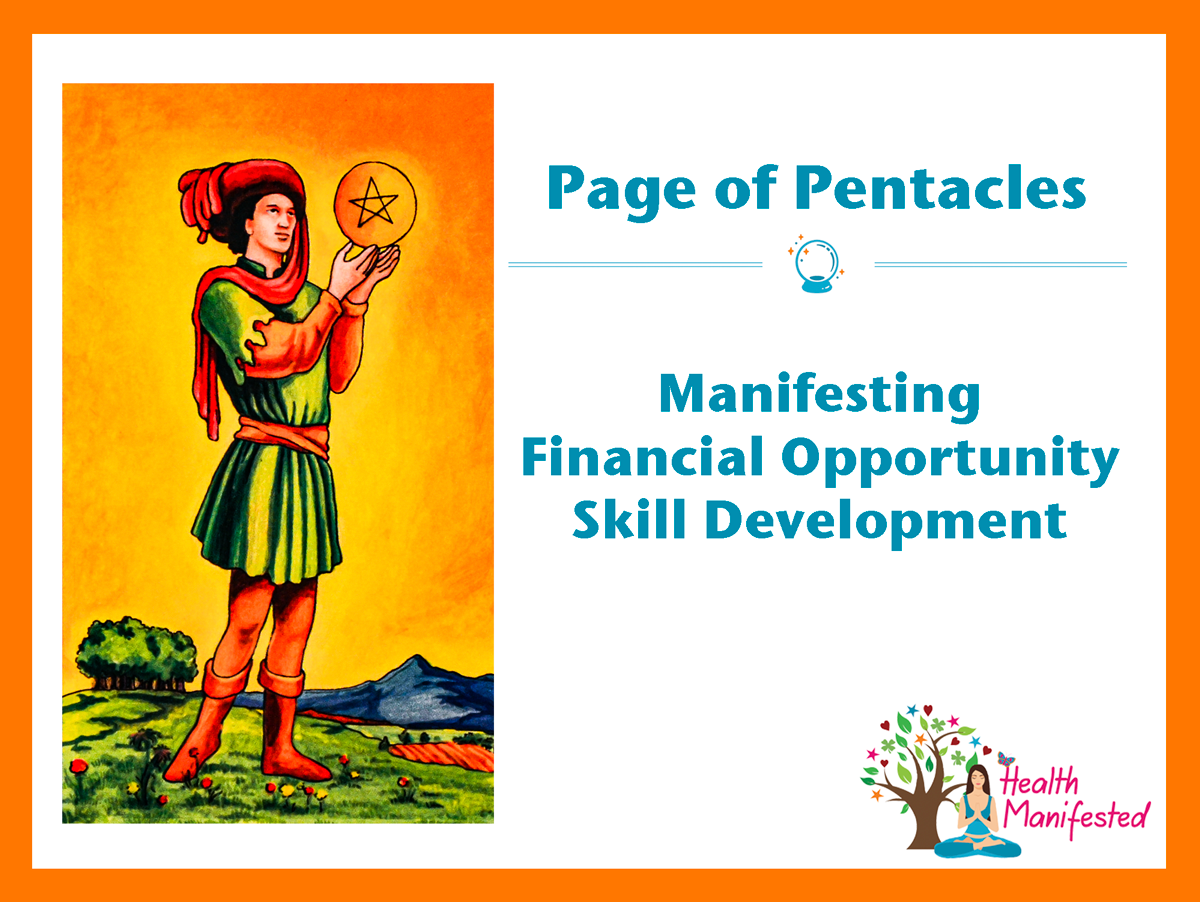 In the Page of Pentacles tarot card you see a man wearing green and standing a green field with flowers.  Green traditionally represents financial abundance.  To the right you see a freshly plowed field with the hopes of a new harvest. The mountain in the distance can represent obstacles along life's journey.  The man is holding a Pentacle carefully in his hands to represent being careful with his money.  The red hat can represent being hotheaded or passionate.
Page of Pentacles upright
Productive
New discoveries
Being careful
Good financial news
Eager to learn
Educational opportunities
Thrifty
Determination
Patience
Building a solid foundation
New business
Financial income
Creating success
Page of Pentacles Reversed
Rebellious
Hotheaded
Unexpected expenses
Bad news
Money challenges
Bordem
Wasteful
Jealous
Poor choices
Self Critical
Questions when pulling the Page of Pentacles tarot card:
What do you have available to you?
What do you want to grow?
Are you being critical of your choices?
Are you being careful with your money?
What can you grow that will increase your financial abundance?
Are you determined to create financial success for yourself?
The Tarot card meanings are based on the Rider Waite tarot deck.
If you would like to learn more make sure to check out the Tarot books and resources and learn more about the Tarot Card meanings.
If you are a Tarot professional, medium, psychic or have another profession of similar nature and you would like to get more exposure, we are now offering personalized profiles on our professional's page.  If you would like to learn more let's team up.