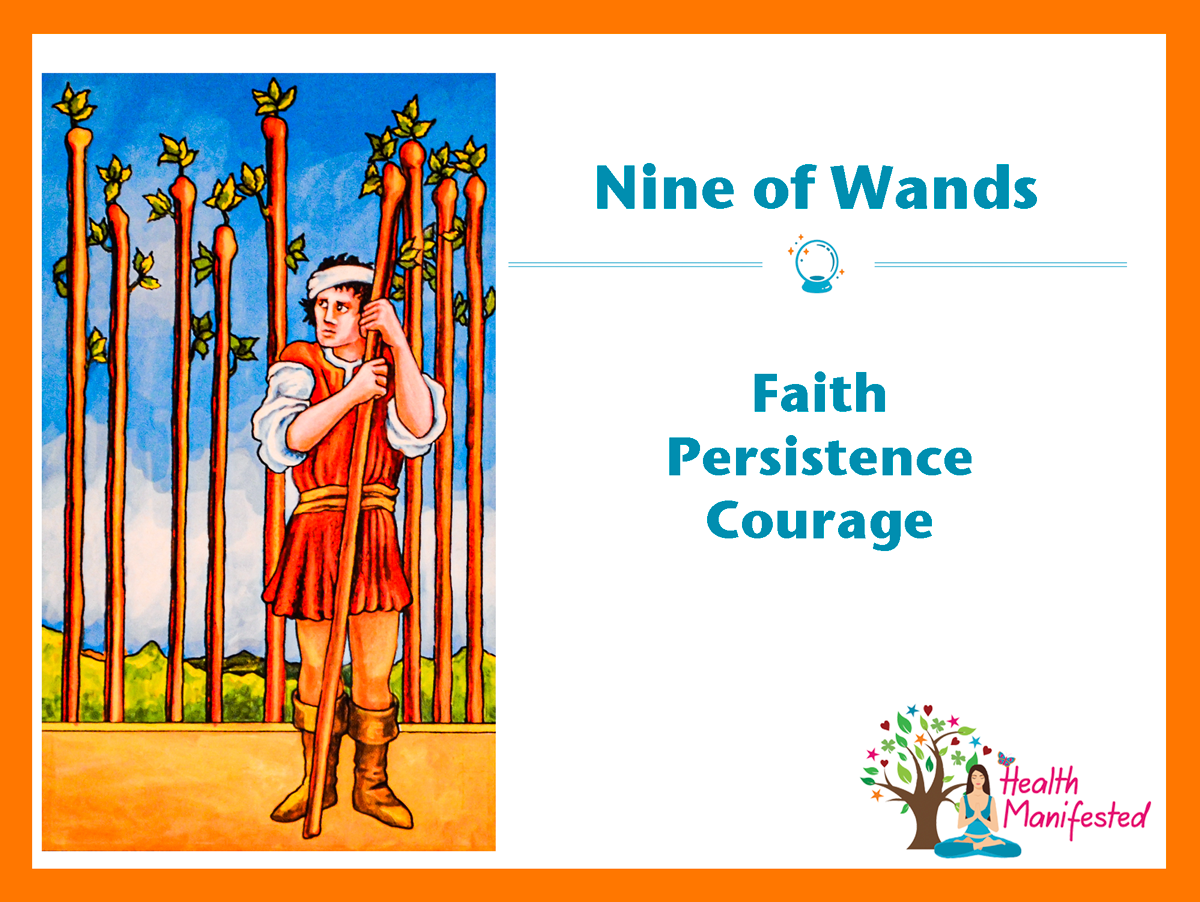 In the Nine of Wands tarot, you see a man who looks scared or fearful of the unknown holding tightly to a wand with eight other wands behind him.  He has a bandage on his head and appears to be wounded.  The green land behind him can represent hope.  The wands behind him at all different types which can indicate different levels of success or different amounts of time.
Number: 9
Ruling Planet: Moon
Sign: Sagittarius
Answer: Yes
Nine of Wands Upright
Faith
Persistence
Courage
Standing up for your beliefs
On guard
Final challenge
Protecting yourself
Strength
Determined
Wounded Warrior
Nine of Wands Reversed
Inadequate
Weak
Scared
Uncompromising
Helpless
Unrealistic
Unsure
Overwhelmed
Tired
Questions to ask when pulling the Nine of Wands tarot card:
Are you standing your ground for what you believe in?
Do you have a vision of what you want to accomplish?
Are you fearful?
Do you have faith?
Are you pushing past your limiting beliefs?
Are you being courageous and believing and following your vision?
Do you feel like the world is against you?
Do you believe you are close to a better life?
The Tarot card meanings are based on the Rider Waite tarot deck.
If you would like to learn more make sure to check out the Tarot books and resources and learn more about the Tarot Card meanings.
Would you like to get a tarot card reading?  If so, reach out to one of our Tarot card professionals.  If you are a Tarot professional, medium, psychic or have another profession of similar nature and would like to get more exposure, we offer personalized profiles on our professional's page and page for your expertise. We also offer a service that helps you get more exposure through writing articles and or videos.  You can learn more on our let's team up page.