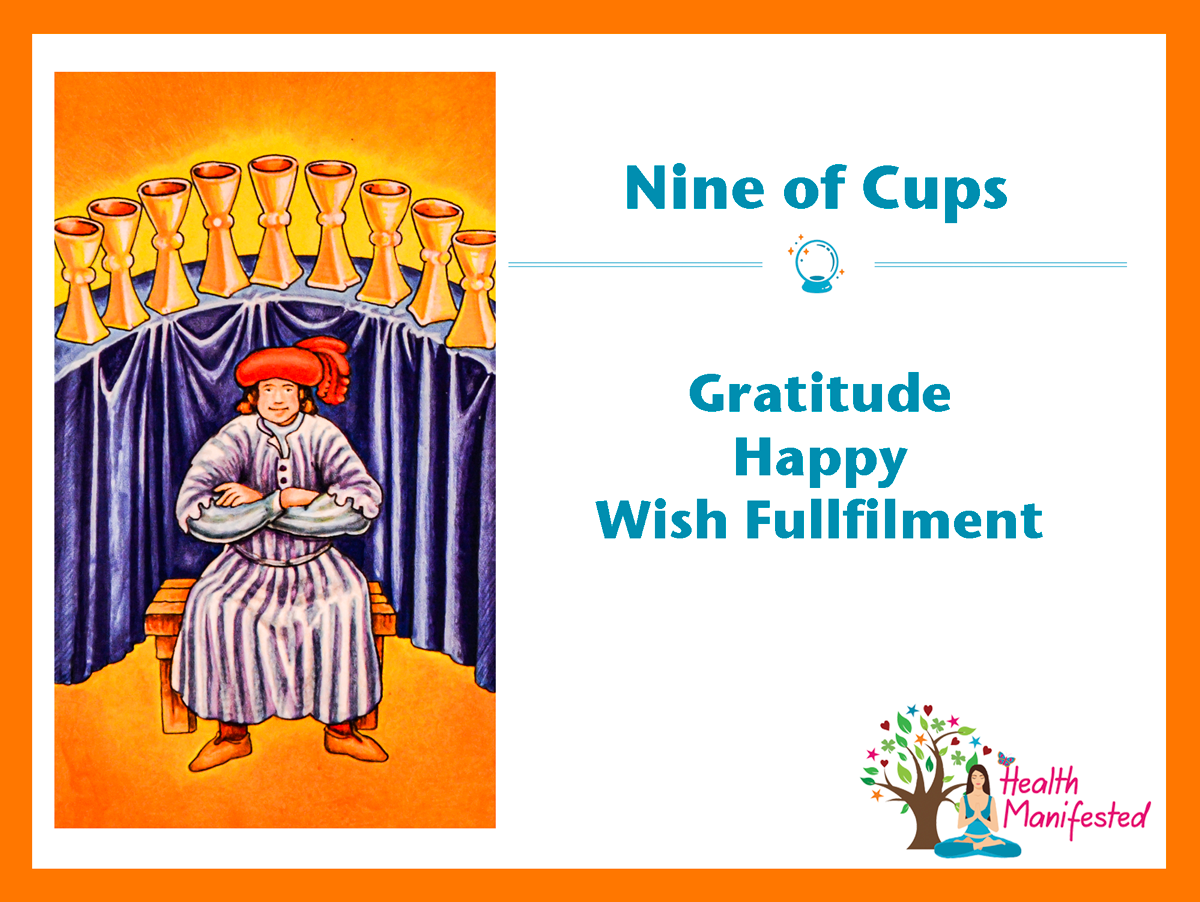 In the Nine of Cups you can see there is a man sitting on a bench with his arms crossed, with a grin on his face and a sense of satisfaction. There are 9 cups behind him and surrounding him as if he is center stage. The 9 cups are meant to represent emotional satisfaction.  His arms are crossed, which can represent a sense of impatience.
Nine of Cups Upright
Joy
Optimistic
Happiness
Wishes coming true
See the good
Look at the good that can come
Finished doing something
Nine of Cups Reversed
Discontentment
Unrealistic
Lack
Overindulgence
Go inward to find your happiness
Don't judge your happiness on external events
Find your happiness within
False hope
Questions when pulling the Nine of Cups tarot card:
Do you see you're valuable?
Do you feel confident in yourself?
Where do you feel lucky?
What are your wishes and dreams to reach gratitude and emotional fulfillment?
What can you do to create happiness?
Are you being patient?  It can take time for your dreams to come true.
Are you having false hope?
The Tarot card meanings are based on the Rider Waite tarot deck.
If you would like to learn more make sure to check out the Tarot books and resources and learn more about the Tarot Card meanings.
If you are a Tarot professional, medium, psychic or have another profession of similar nature and you would like to get more exposure, we are now offering personalized profiles on our professional's page.  If you would like to learn more let's team up.