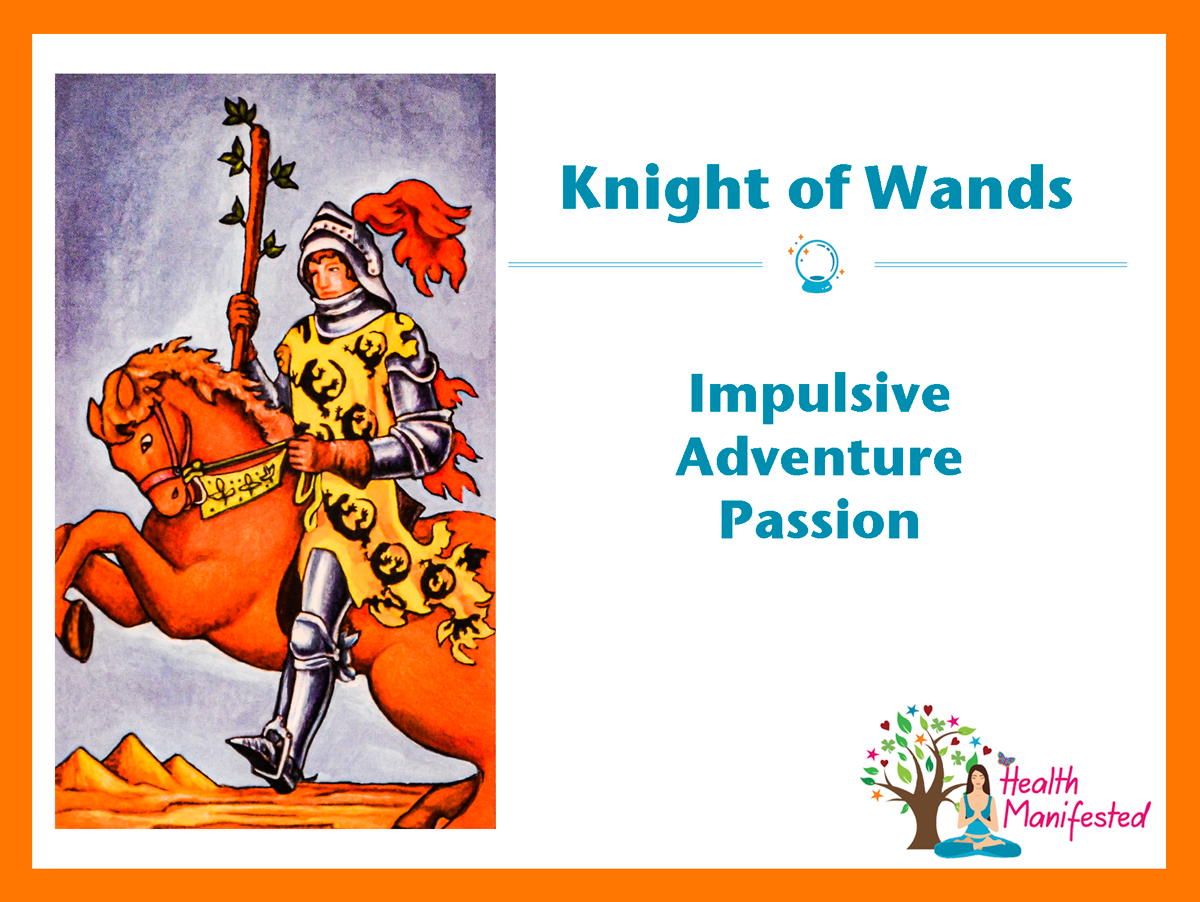 In the Knight of Wands tarot card you see a man sitting on a horse in armor from head to toe with red flames coming out of his heat and arms.  The armor is a symbol of protection. The flames represent power as if he is on fire.  The salamanders represent being able to be in fire without danger.  The wand he holds has green leafs growing on it symbolizing the passion is growing.  The spouts on the wands is the only growth in the picture, the rest of the environment is desert.  The pyramids represent transformation.  The horse he is riding is raring to take action and gallop off.
Knight of Wands Upright
Change is here
Creativity
New experiences
New Ideas
Travel
Relocation
Action
Athletic
Optimism
Adventure
Knight of Wands Reversed
Impatient
Indecision
Stress
Arguments
Violence
Challenges relocating
No energy
Frustration
Questions when pulling the Knight of Wands tarot card:
What do you want to achieve?
What are you willing to do to reach your desires?
What change do you plan on creating?
Are you ready for a new experience or adventure?
Are you feeling frustrated?
The Tarot card meanings are based on the Rider Waite tarot deck.
If you would like to learn more make sure to check out the Tarot books and resources and learn more about the Tarot Card meanings.
If you are a Tarot professional, medium, psychic or have another profession of similar nature and you would like to get more exposure, we are now offering personalized profiles on our professional's page.  If you would like to learn more let's team up.