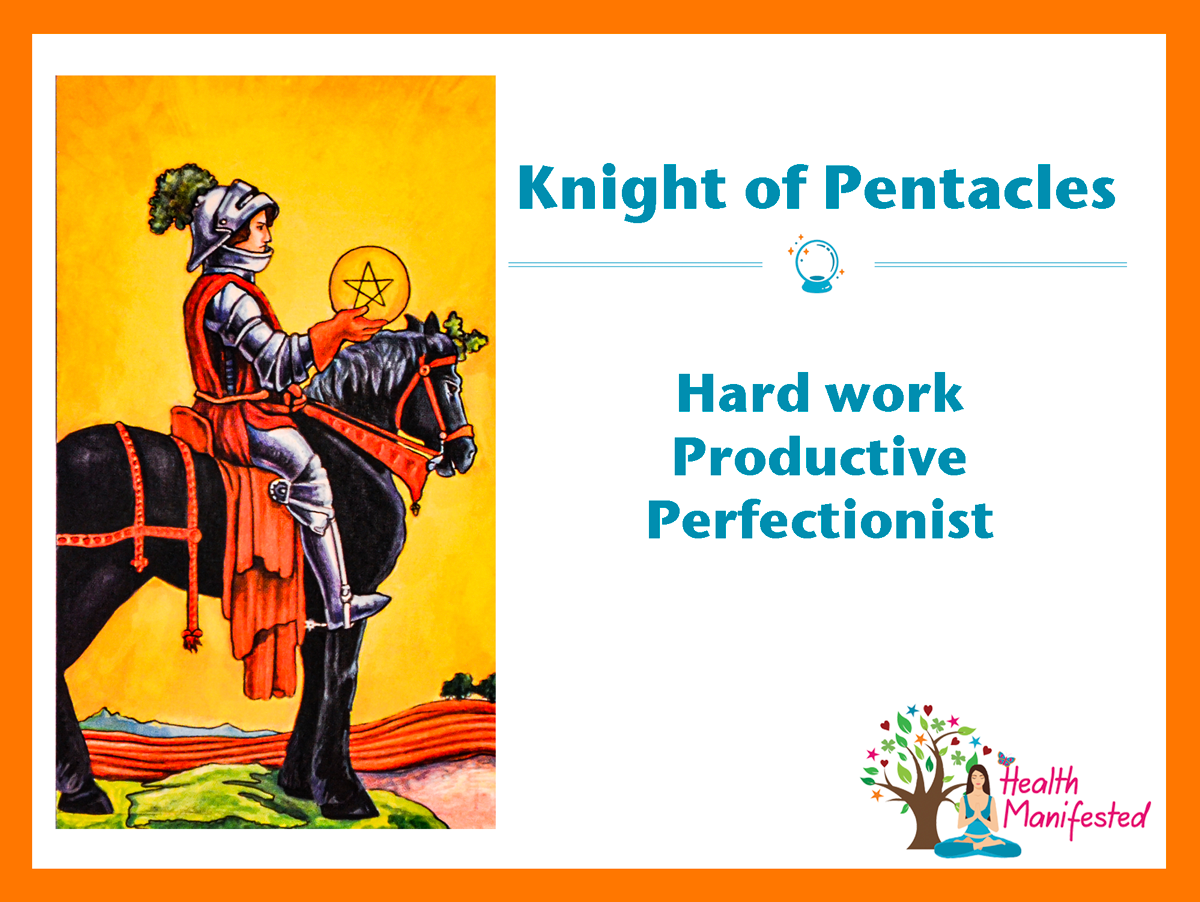 In the Knight of Pentacles tarot card, you see a man sitting on a horse looking at the Pentacle in his hands. It appears as if he is in no rush.  The Knight is wearing full armor, which implies he is safe and secure.  The plowed land behind him can represent working on yourself or putting in the hard work to grow your dreams.  The land can also represent experiences you can have on your journey through life.
Number: 12
Ruling Planet: Saturn
Sign: Virgo
Answer: Yes
Knight of Pentacles Upright
Good things take time
Know your value
Go for the treasure
Progress
New experiences ahead
Patience
Security
Hard work
Perfectionist
Planning
Productive
Loyal
Knight of Pentacles Reversed
Instability
Greed
Careless
Don't be hasty
Lack of plans
Wasteful
Make decisions when you have all the facts
Take things slow
Weigh out all your options
Questions when pulling the Knight of Pentacles tarot card:
Where are you stalling in life?
Are you being patient?
Are you trying too hard to be perfect?
Where are you not want to progress forward?
Are you putting in the hard work?
Are you making decisions without having all the facts?
The Tarot card meanings are based on the Rider Waite tarot deck.
If you would like to learn more make sure to check out the Tarot books and resources and learn more about the Tarot Card meanings.
Would you like to get a tarot card reading?  If so, reach out to one of our Tarot card professionals.  If you are a Tarot professional, medium, psychic or have another profession of similar nature and would like to get more exposure, we offer personalized profiles on our professional's page and page for your expertise. We also offer a service that helps you get more exposure through writing articles and or videos.  You can learn more on our let's team up page.