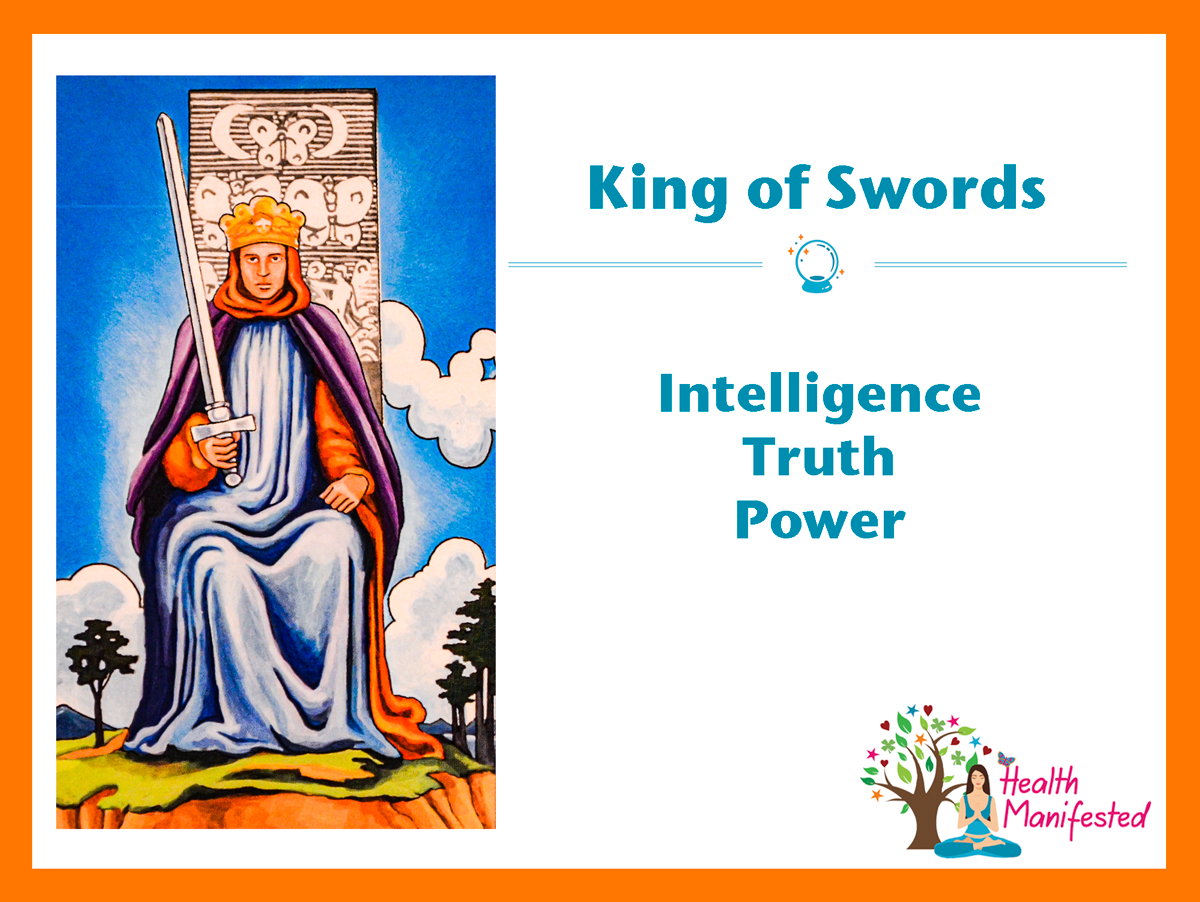 In the King of Swords tarot card, you see the king on his throne with butterflies.  The butterflies can represent transformation. One of the butterflies has 2 crescent moons surrounding it, which is also cyclical.  The moon is connected to what drives us and our emotions.  There is also a happy couple on the throne which can represent love and happiness.  His head is above the clouds which can represent him dreaming or being in his head.
King of Swords Upright
Rational
Intelligence
Truth
Power
Balanced
Innovative
Cooperation
Strength
Committed
Clarity
King of Swords Reversed
Unfair
Selfish
Bad judgment
Manipulation
Aggressive
Lack of confidence
Questions when pulling the King of Swords tarot card:
Are you trying to get the right perspective?
What are your motives?
What are other people's motives?
Are you doubting your power?
Are you focusing on what you do know instead of what you don't know?
The Tarot card meanings are based on the Rider Waite tarot deck.
If you would like to learn more make sure to check out the Tarot books and resources and learn more about the Tarot Card meanings.
If you are a Tarot professional, medium, psychic or have another profession of similar nature and you would like to get more exposure, we are now offering personalized profiles on our professional's page.  If you would like to learn more let's team up.