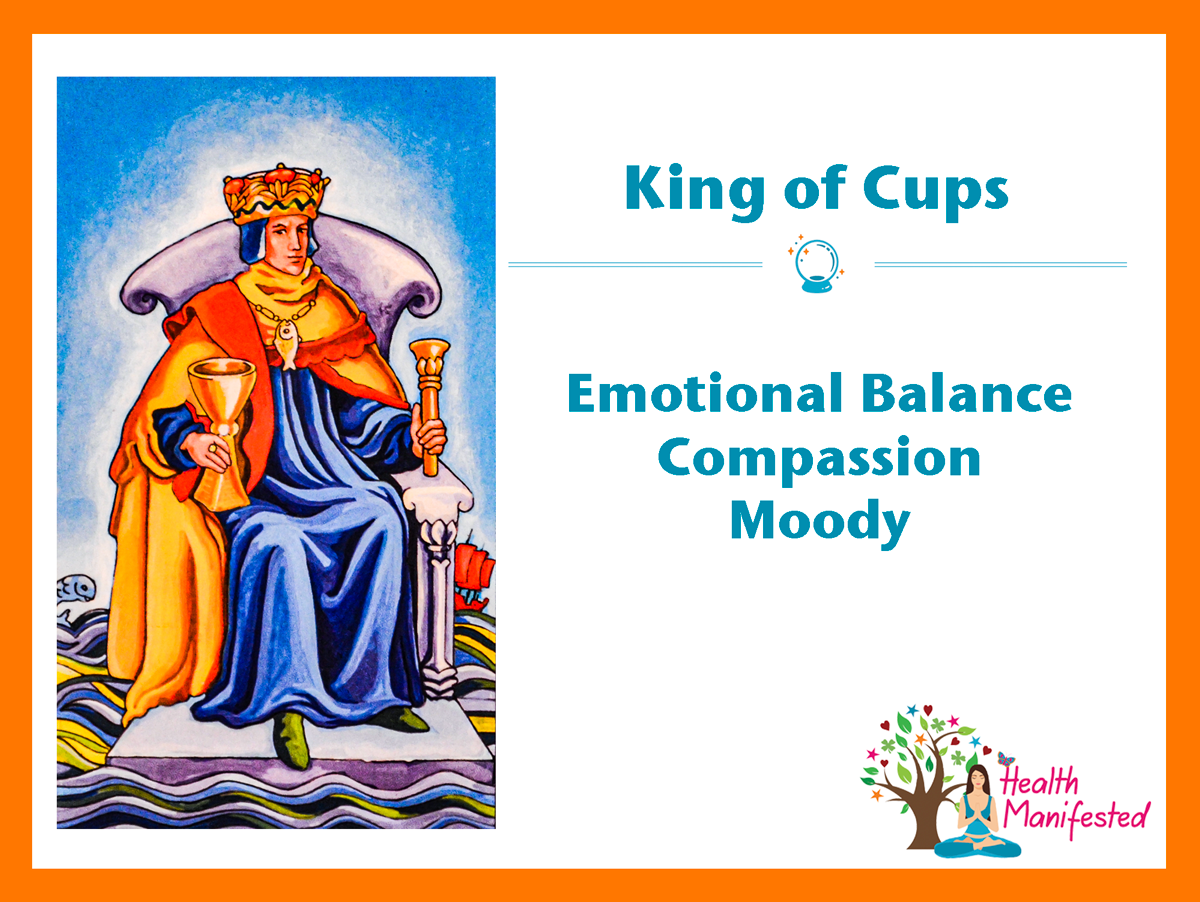 In the King of Cups tarot card, you see a King on a stone throne.  He has a small fish hanging from his neck, which represents expressing emotions.  He holds a cup in one hand and a scepter in the other.  The scepter symbolizes decisions and authority and the Cup represents his emotions symbolizing emotional authority.  He is also surrounded by water with small and large waves around him.  This card represents staying calm in the challenging and calm waves of life.  The sailboat in the background can represent sailing through the ups and downs of life and a successful trip.
Number: 14
Ruling Planet: Neptune
Sign: Pisces
Answer: Yes
King of Cups Upright
Compassion
Feelings
Generous
Wealth of knowledge
Good advice
Good listener
Confident
Empowered
King of Cups reversed
Bad advice
Dishonest
Manipulation
Too good to be true
Scheming
Fraud
Questions for pulling the King of Cups tarot card:
What do you desire the most?
Are you feeling confident in yourself?
Do you feel empowered?
Are there some emotions you are harboring that you need to work through to gain your power back?
Do you feel manipulated?
Are you being honest with yourself?
The Tarot card meanings are based on the Rider Waite tarot deck.
If you would like to learn more make sure to check out the Tarot books and resources and learn more about the Tarot Card meanings.
Would you like to get a tarot card reading?  If so, reach out to one of our Tarot card professionals.  If you are a Tarot professional, medium, psychic or have another profession of similar nature and would like to get more exposure, we offer personalized profiles on our professional's page and page for your expertise. We also offer a service that helps you get more exposure through writing articles and or videos.  You can learn more on our let's team up page.