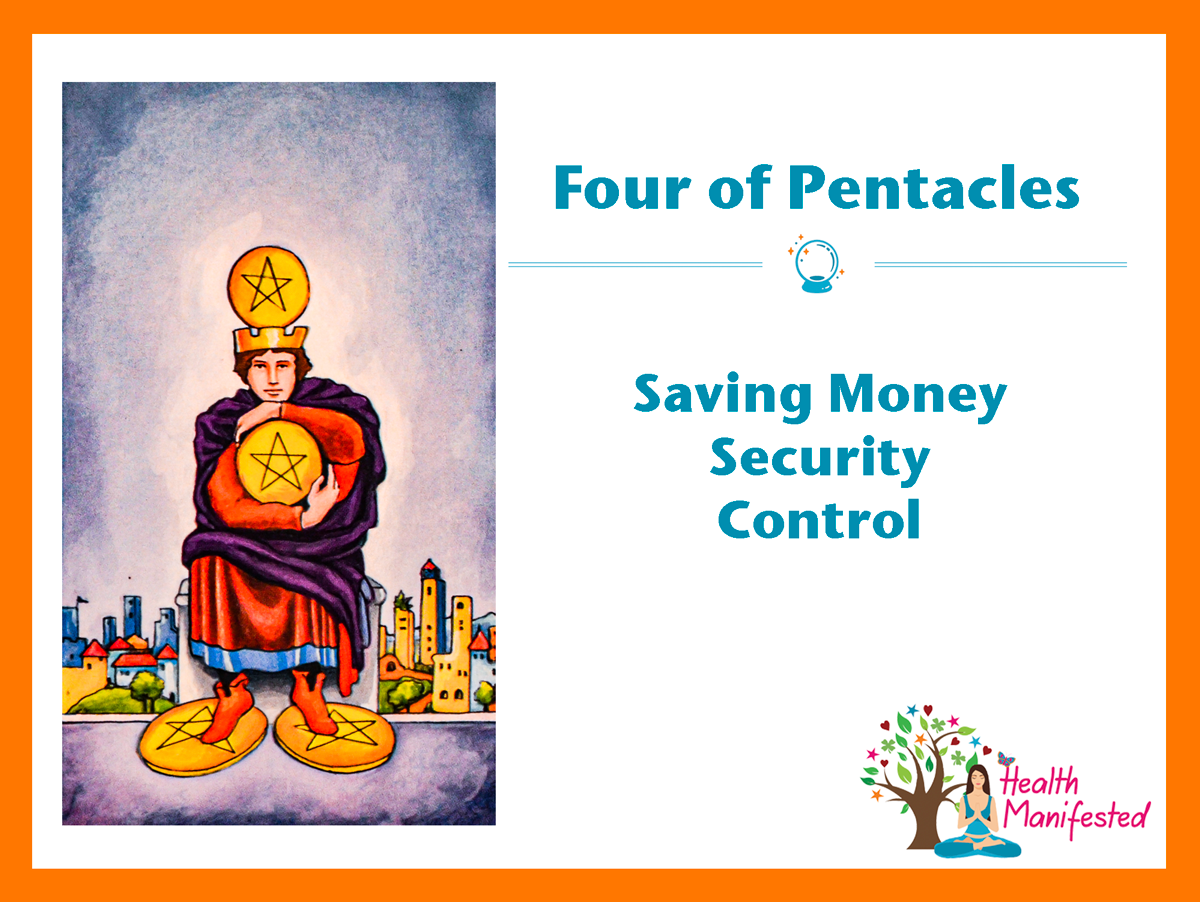 In the Four of Pentacles tarot card you see a man holding one Pentacles very tightly in his hands as if not wanting to let go.  He also have his feet holding down 2 Pentacles and one one his crown.  The Pentacles on his crown represents using the resources for higher good.  The other Pentacle in his hands represent what he his holding on to very tightly.  The Pentacles at his feet are what he hasn't found yet or where he is going.  The man being away from his town can be seen as him making his own contribution to the world or being isolated.
Four of Pentacles Upright
Ownership
Solid financial situation
Financial gains
Hold on to your possessions
Overly cautious
Inheritance
True Values
Not seeing things clearly
Regretful of choices
Get in writing
Careful
Saving money
Controlling
Four of Pentacles Reversed
Greed
Fear of financial loss
Careless
Loss of money
Fear of failure
Overspending
Money problems
Unsatisfied
Protecting your investments
Question to ask when pulling the Four of Pentacles tarot card:
What matters most to you?
Are you trying to control situations?
What are you trying to hold on to?
What do you want to hold true to?
Are you remember what is most important to you?
What do you want to let go of?
Are you staying true to yourself?
Are you sacrificing your values?
The Tarot card meanings are based on the Rider Waite tarot deck.
If you would like to learn more make sure to check out the Tarot books and resources and learn more about the Tarot Card meanings.
If you are a Tarot professional, medium, psychic or have another profession of similar nature and you would like to get more exposure, we are now offering personalized profiles on our professional's page.  If you would like to learn more let's team up.