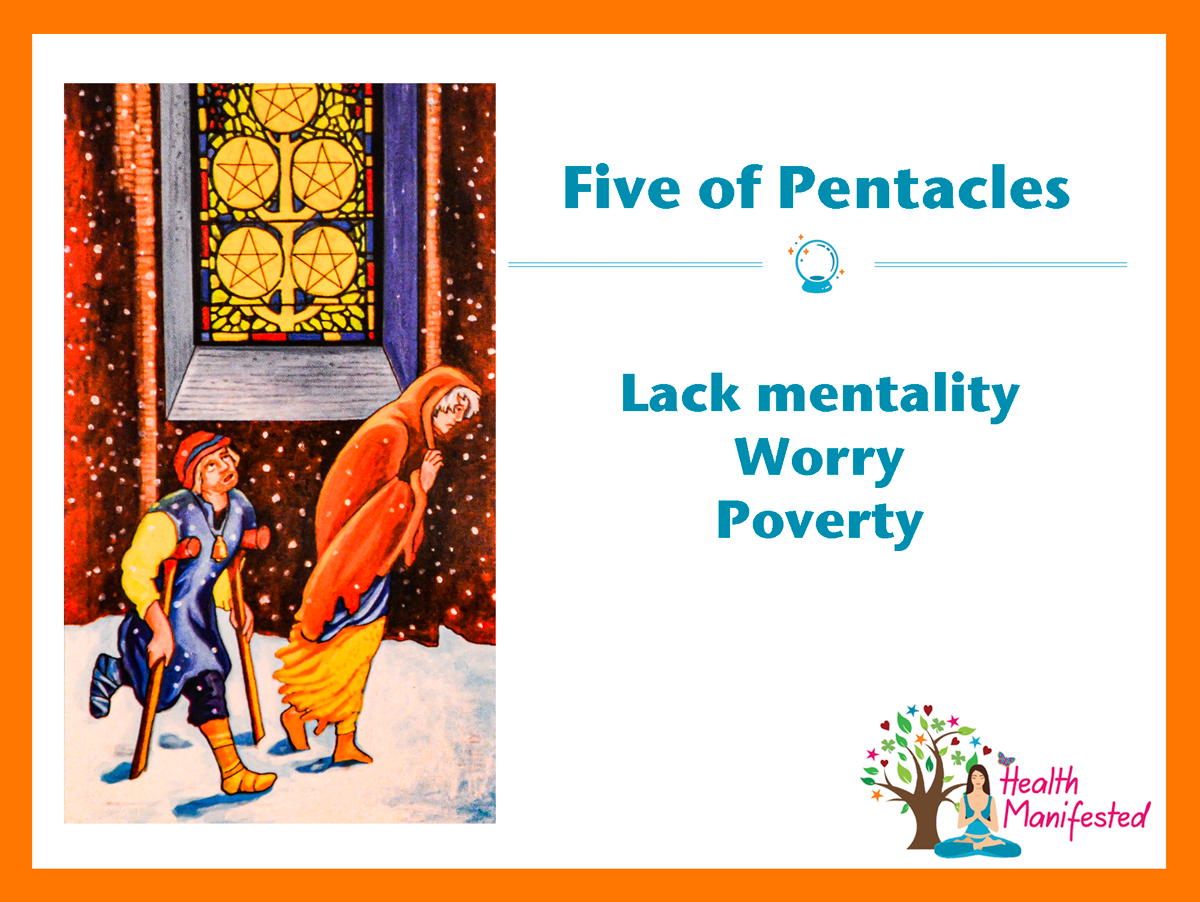 In the Five of Pentacles tarot card you see two people outside in the cold, appearing to be in a difficult situation.  One person is on crutches, which can represent being injured or the crutches can be seen as being supported in difficult times.  Behind them is a church lit up, as a symbol of someone that is there if they need help.  The man that is barefoot is looking down, while the man on crutches is looking up and can see the church and the support that is available to him.
Five of Pentacles Upright
Lack
Loss
Difficulties
Worry
Property
Depression
No faith
Health Problems
Cold
Alone
Five of Pentacles Reversed
Having faith
Improvements
Financial improvements
Recovery
Better health
Hope
Relief
Questions to ask when pulling the Five of Pentacles tarot card:
Are you trying to do everything alone?
Do you see the benefit in working with others?
Is it time to let go of something that isn't working?
Do you feel defeated?
Do you see the resources in front of you?
Are you hopeful?
Where is your mindset?
The Tarot card meanings are based on the Rider Waite tarot deck.
If you would like to learn more make sure to check out the Tarot books and resources and learn more about the Tarot Card meanings.
If you are a Tarot professional, medium, psychic or have another profession of similar nature and you would like to get more exposure, we are now offering personalized profiles on our professional's page.  If you would like to learn more let's team up.