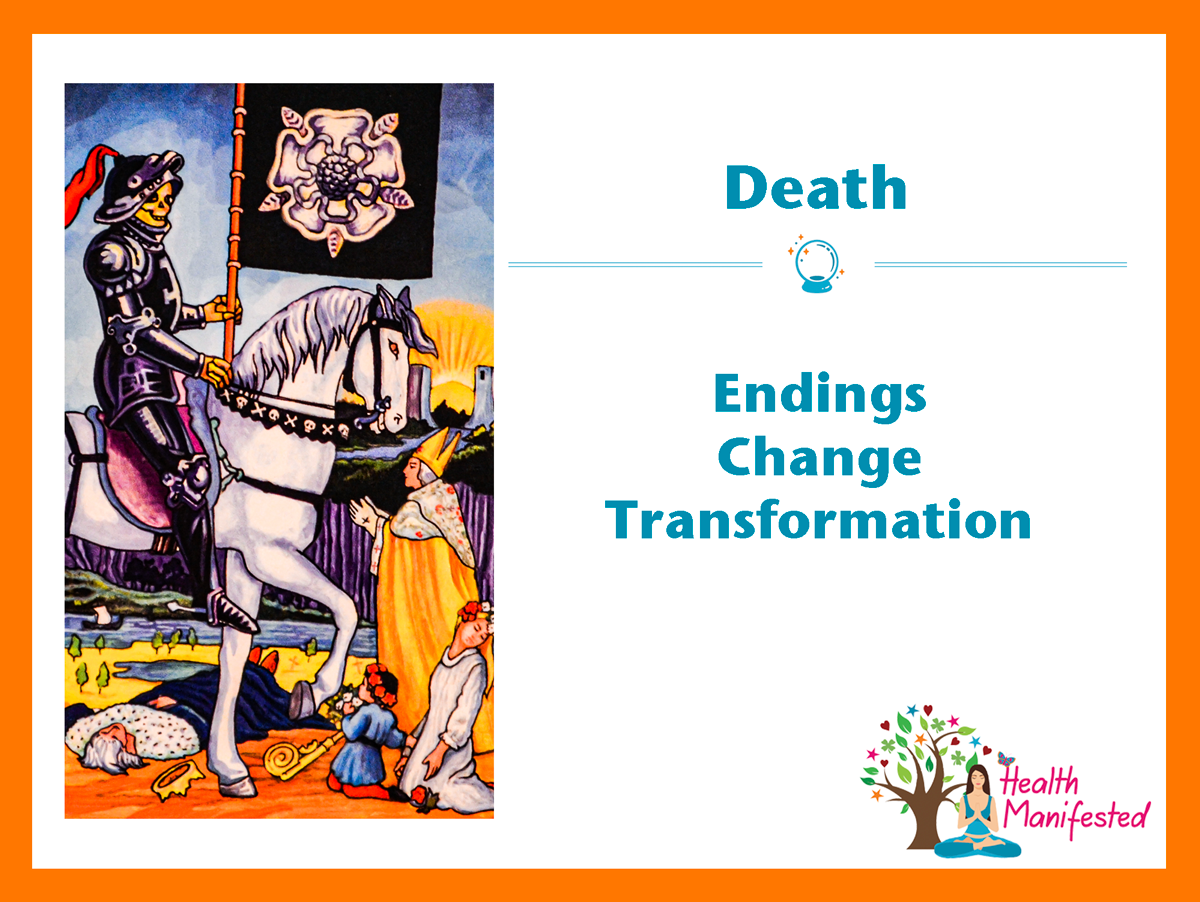 In the Death tarot card, we see a skeleton in armor riding in on a white horse as a messenger.  This card represents endings and understanding that deaths and endings happen. The skeleton armored man holds a flag with a white flower with 5 petals.  The number 5 represents change.  This shows that death can represent changes, endings, and beginnings.  The flower on the flag means that can be beautiful and victorious.
The person laying on the ground in the Death tarot card represents not being able to stop deaths and endings that are meant to happen.
The Sun is setting in the background asking you to make space for a new day.  Below you can find the Death tarot card meanings for upright and reverse.
Number: 13
Ruling Planet: Pluto
Sign: Scorpio
Answer: No
Death Upright
Conclusions
Endings
Letting go of the old
Reborn
New beginnings
Change
Big transformation
Libration
Leaving the past in the past
Empowerment
Purging
Grieving
Personal transformation
Closing old chapters
Leave something behind
Death card Reversed
Resistance to change
Stagnation
Fear of change
Resisting the future
Birth
Being in limbo
Questions when pulling the Death tarot card:
What is no longer beneficial for you?
Are you resisting change?
What is coming to an end?
Where can you see the light in a new beginning?
Are you ready to give birth to something or transform it?
The Tarot card meanings are based on the Rider Waite tarot deck.
If you would like to learn more make sure to check out the Tarot books and resources and learn more about the Tarot Card meanings.
Would you like to get a tarot card reading?  If so, reach out to one of our Tarot card professionals.  If you are a Tarot professional, medium, psychic, or have another profession and would like to get more exposure, let's team up.