You can see a tarot card list in order if you would like to find a specific tarot card here or look through all the tarot card meanings below.  Also, check out the tarot card spreads to learn new ways to use the tarot cards.
Tarot is made up of a deck of 78 cards, which have pictures on them, that include symbolism and can tell a story.
There are 22 Major Arcana cards.  The Major Arcana cards often represent the deeper spiritual and life lessons.  They can be useful in bringing more self-awareness and understanding.
There are 56 Minor Arcana cards that can help bring awareness to situations that are happening on a daily basis.
The Minor Arcana cards include 16 Tarot Court Cards and they represent 16 different personalities and characteristics.
The Minor Arcana includes 40 numbered cards which are broken down into 4 Suits.  The 4 Suits are the Cups, Pentacles, Swords, and Wands. There are 10 cards in each Suit. These Suit cards represent situations that happen on a daily basis.
The Tarot card meanings can help you create a story when you use your intuition and help you see what your heart truly desires.  It can help us see what lessons we need to learn and help us manifest a life that is more in alignment with our desires.  They can help you tap into your unconscious desires, beliefs and can help you see what is holding you back or help you make a decision.  Tarot is a tool to help you gain more insight into what is already within yourself.
Are you a tarot card professional?  Would you like to join our team?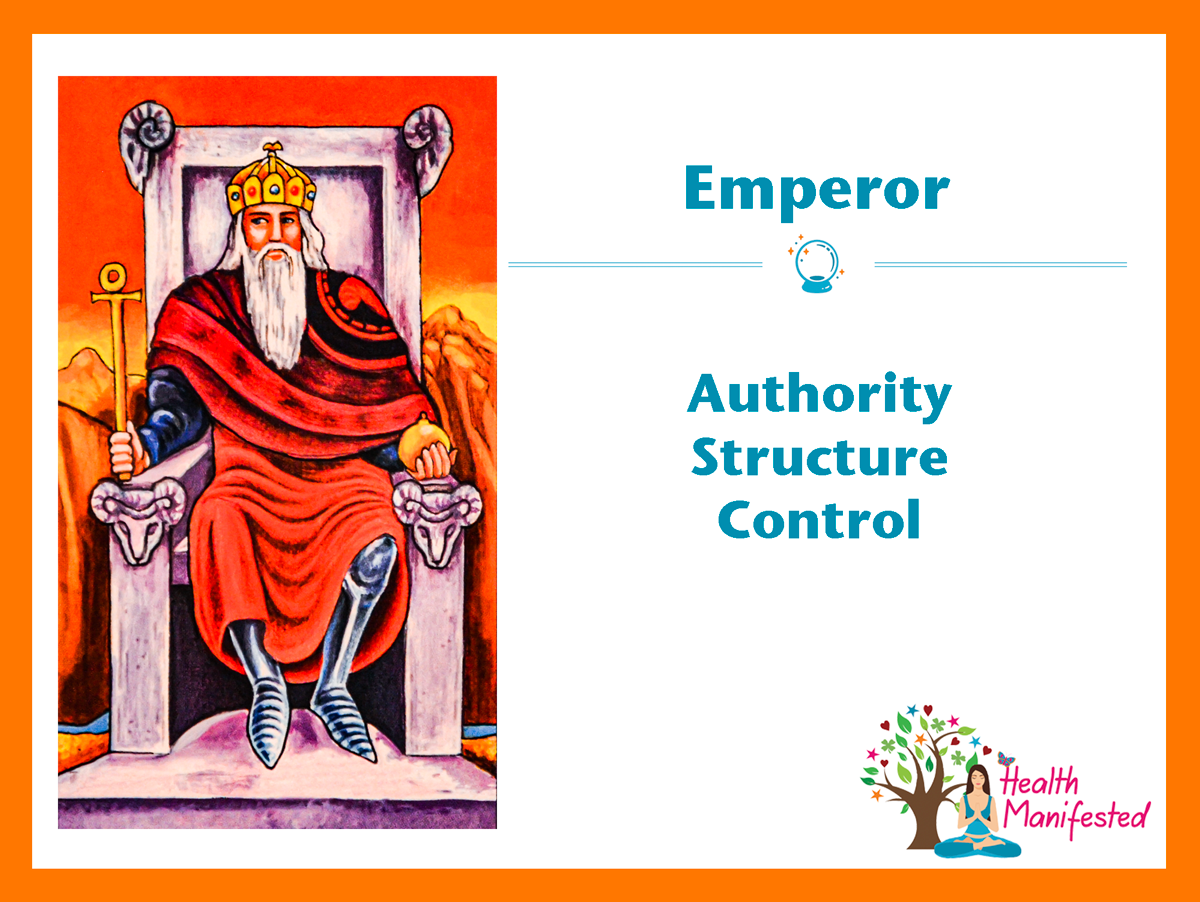 The Emperor tarot card portrays a father figure.  The rams on his throne represent the astrology sign Aries, spring, and new beginnings. The ankh he holds is an Egyptian symbol that represents life.  The orb he holds represents the world.  The red on the card presents power and passion.  He is wearing a suit of armor indicating safety.  His beard shows he is a wise old man. Behind his throne looms a tall, impenetrable mountain