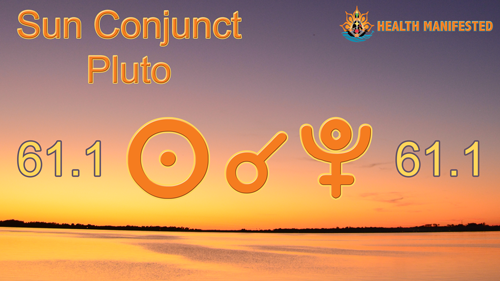 January 10th/11th the Sun conjuncts Pluto.  At the exact conjunction, the Sun is in Human Design gate 61.1 conjunct Pluto in Human Design gate 61.1. We have huge potential for insights. There is a potential for private matters to come up and breakthroughs. Use this transit to get to the bottom things. There is a potential for manipulation, paranoia, power struggles and being more forceful. Don't create resistance. Accept the truth. This transit brings power. Try to be considerate of others during this transit. This is a great transit for fixing something in your life.
Other dates Sun Conjunct Pluto
January 3, 2015
January 5, 2016
January 7, 2017
January 9, 2018
January 11, 2019
January 13, 2020
January 14, 2021
January 16, 2022
January 18, 2023
January 20, 2024
January 21, 2025
January 23, 2026
Are you interested in learning more yourself or how these transits affect you on a personal level?  Check out our products page to learn about the different types of readings we offer.
Click here to learn more about other Human Design Gates. or see other transits. Also, make sure to get your Free Human Design chart to take on your journey through the exciting world of Human Design.