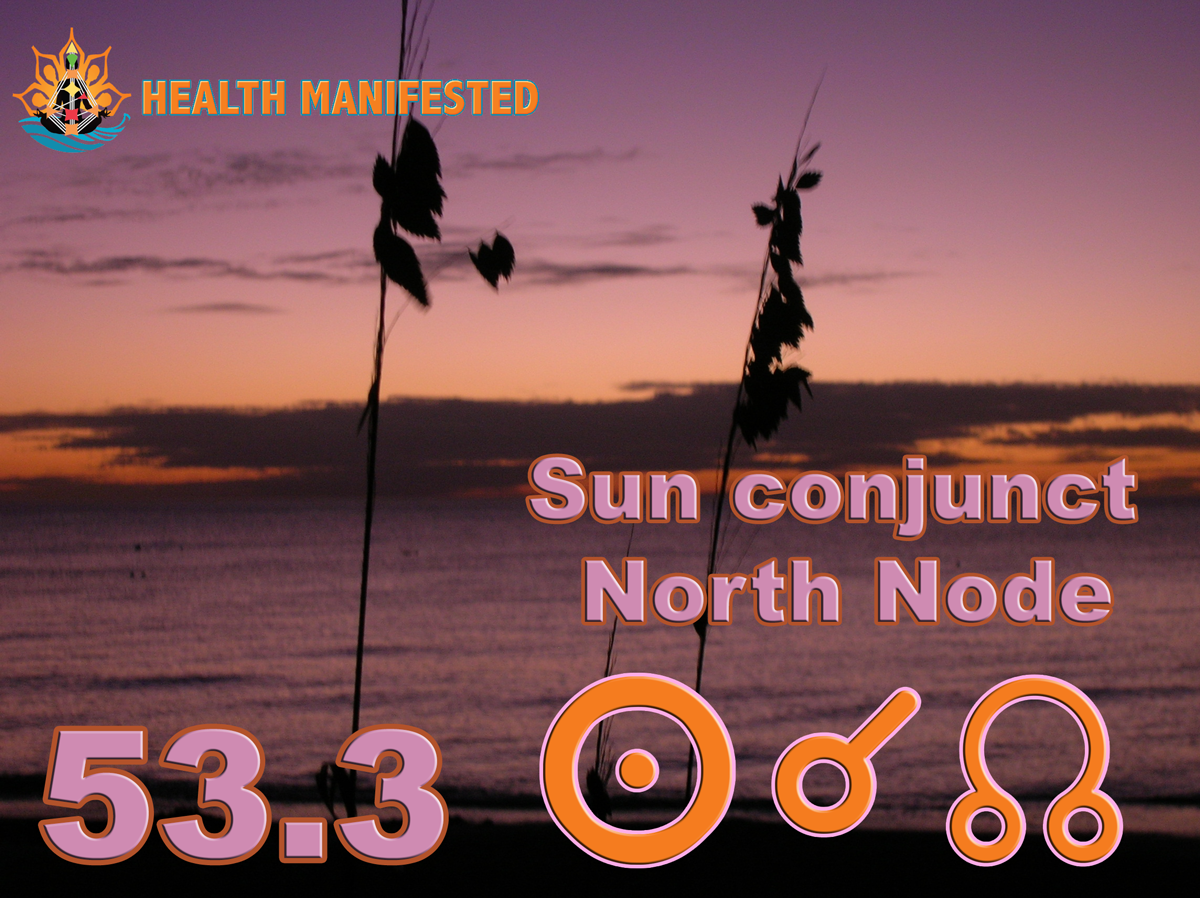 Sun conjunct North Node at 17° of Cancer in Human Design gate 53.3 on July 9, 2019.  The gate 53.3 is the gate of beginnings and practicality.  The Sun is also opposing Saturn and the South Node at 17° of Capricorn in Human Design Gate 54.3.  Human Design Gate 54.3 is the gate of ambition and covert interaction.  We can feel very ambitious about starting something new during this time.  It is a great time to think about what you want to do next in your life.  What are your big goals and ambitions?  Take some time out and try to relax.  We can also really feel like we need a break.  We can feel like we are doing too much.  This is a good time to reevaluate how we can be more kind and compassionate to ourselves and find a balance between nurturing ourselves and putting in the work.  We can feel like taking a vacation, but we won't feel like we can truly take a vacation because Saturn will make the vacation feel like work. Go easy on yourself during this transit and take some time out to take care of yourself.
Are you interested in learning more yourself or how these transits affect you on a personal level?  Check out our products page to learn about the different types of readings we offer.
Click here to learn more about other Human Design Gates. or see other transits. Also, make sure to get your Free Human Design chart to take on your journey through the exciting world of Human Design.